Badgers shut down Priest River in doubleheader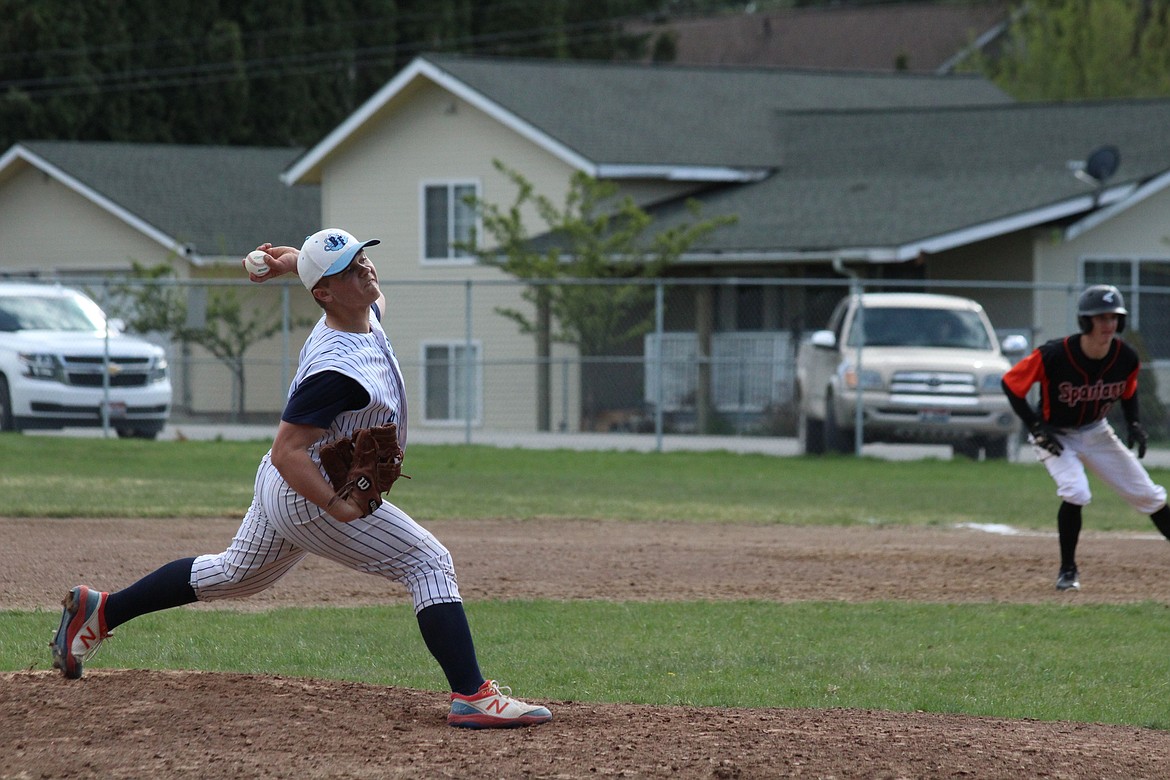 (Photo by Victor Corral Martinez) Teigan Banning pitching to shut down Priest River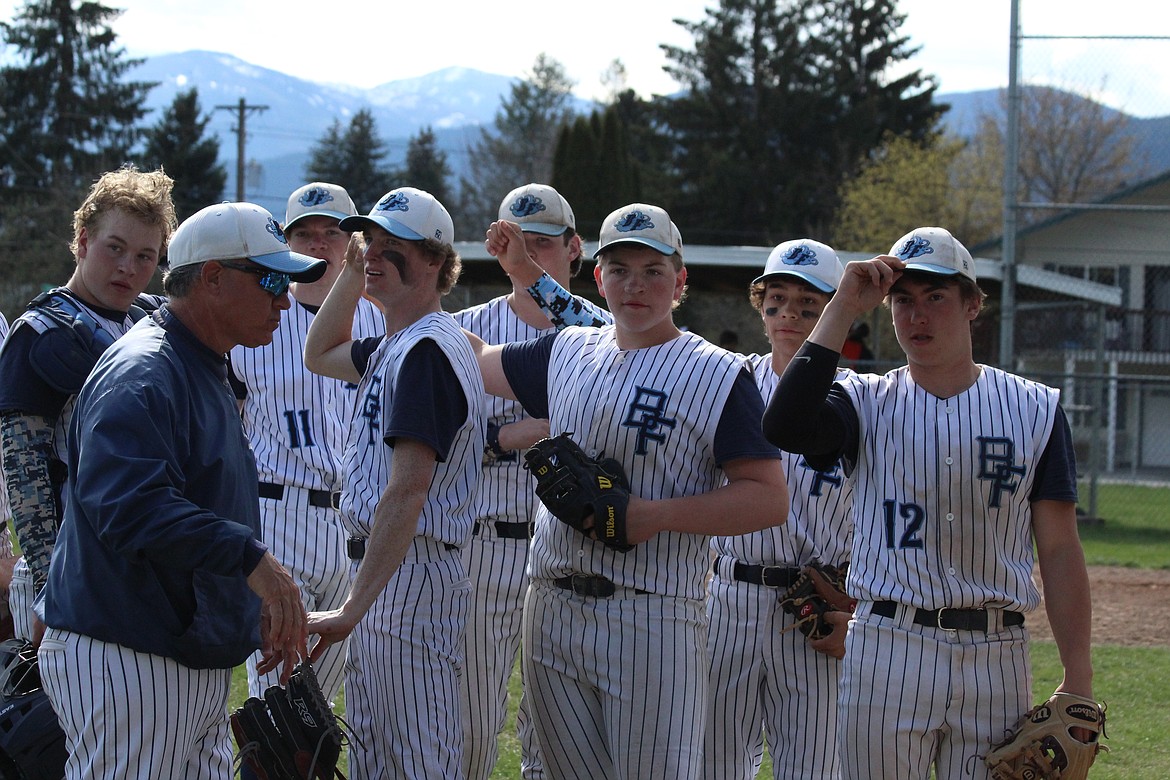 (Picture by Victor Corral Martinez) Head coach Tom Turpin rallying the team after the first win in a doubleheader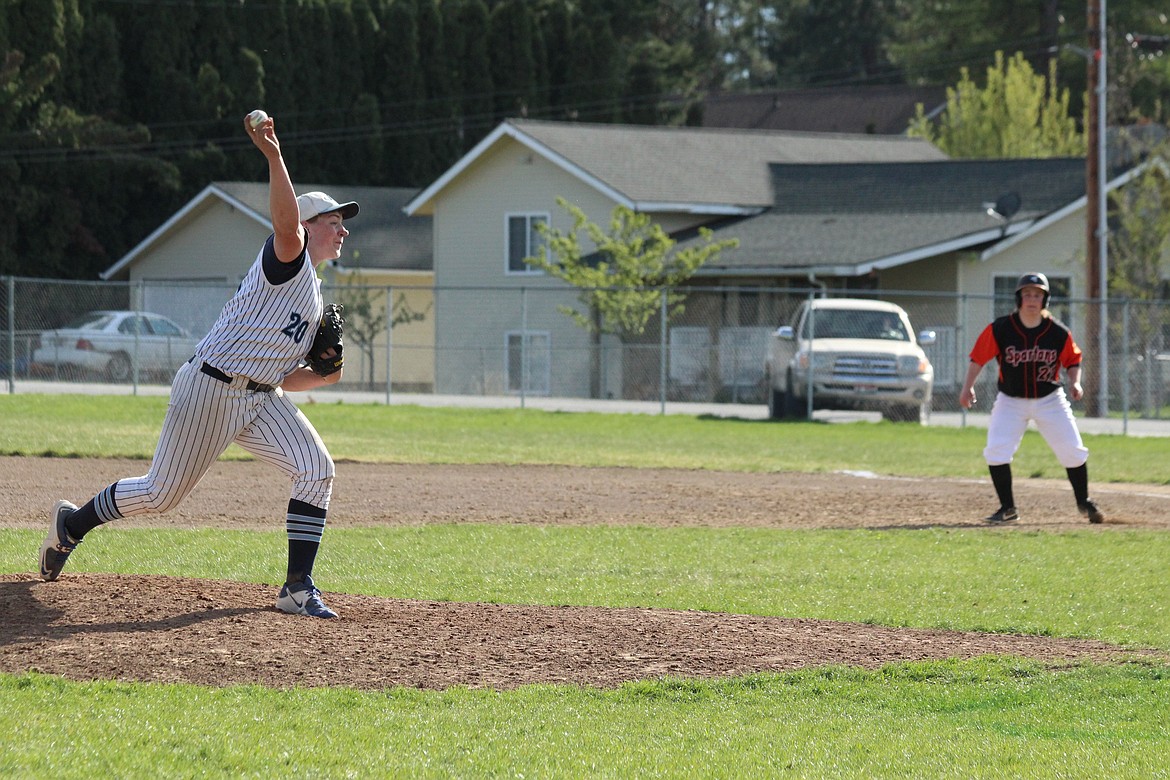 (Picture by Victor Corral Martinez) Freshmen Trey Bateman fresh on the mound helping to close out the game.
Previous
Next
by
VICTOR CORRAL MARTINEZ
Staff Writer
|
April 27, 2021 11:06 AM
BONNERS FERRY — Badgers baseball let it be known that Priest River was in Badger territory with an early lead and win for the doubleheader against Priest River on Friday, April 23.
The badgers won both matchups in the doubleheader, with their first win 11-8 and their second win 19-7.
The team is made up of sophomores and many who didn't have an opportunity to play last year, and a couple of players made it known they are ready to live up to the hype.
Blake Rice, Spencer Eby and Teigan Banning all helped move the game quicker and demonstrate the talent on the Badgers team. There were 10 hits collected for the Badgers team and Priest River had six.
Player Banning, a lefty, worked diligently to only surrendering six runs on five hits over four innings and striking out 10. Trey Bateman and Rice came out of the bullpen to relive Banning; Trey Bateman had eight outs.
Konnor Johnson pitched for the Spartans, but it was clear he was caught off guard by the Badgers bench and allowed 10 hits and eleven runs while only striking out three.
Dave Hammons, Bo Bateman, Banning and Eby collected multiple hits for the Badgers; they all collected two hits to lead the team to victory.
Badgers continued on their success from the previous game in the second matchup and finished the game and doubleheader strong.
Wilson Newell scored on a single and a wild pitch when Trey Bateman was at-bat in the first inning.
Spencer Eby pitched two innings, only allowing three runs and striking out two. Porter Schulte threw for three innings.
Pitching for Priest River, Everett Hannah surrendered 19 runs on 10 hits in just four innings and striking out six.
Peterson and Bateman each collected two hits to lead the Badgers; the team stole multiple bases, with Newell leading in steals.
Head coach Tom Turpin stated the team did well be needed to improve on certain aspects of the game and not create more obstacles on the win. Turpin insightfully said the team needs to work with the pitching but did well on batting.
"I think we hit the ball well; what we need to work on more than anything is throwing strikes," Turpin said, "I think we put a lot of guys on base, walks and put a lot of pressure on ourselves and made the game more difficult on ourselves."
FIRST GAME
Priest River 220 210 1 — 8 6 4
Bonners Ferry 504 020 x — 11 10 4
K. Johnson and T. Troudt; Teigan Banning, Blake Rice (5), Trey Bateman (5) and Bo Bateman.
HITS: PR — Hannah, Rogers 2, T. Brooks, C. Brooks, Thompson. BF — B. Bateman 2, Newell, Rice, Hammons 2, Banning 2, Eby 2. 2B — Eby, Rogers.
SECOND GAME
Priest River 102 40 — 7 4 9
Bonners Ferry 2(14)0 3x — 19 10 2
E. Hannah and T. Troudt; Spencer Eby, Porter Schulte (3) and Bo Bateman.
HITS: PR — Rogers, T. Brooks, Thompson, Reeves. BF — B. Bateman 2, Newell, Willis, Rice, T. Bateman, Schulte, Peterson 2, Eby. 2B — Schulte.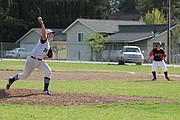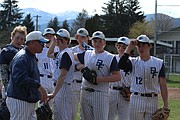 Bonners Ferry hosted Kellogg on Tuesday in an IML doubleheader winning both matchups and a story will follow.
---