From the archives - April 29, 2021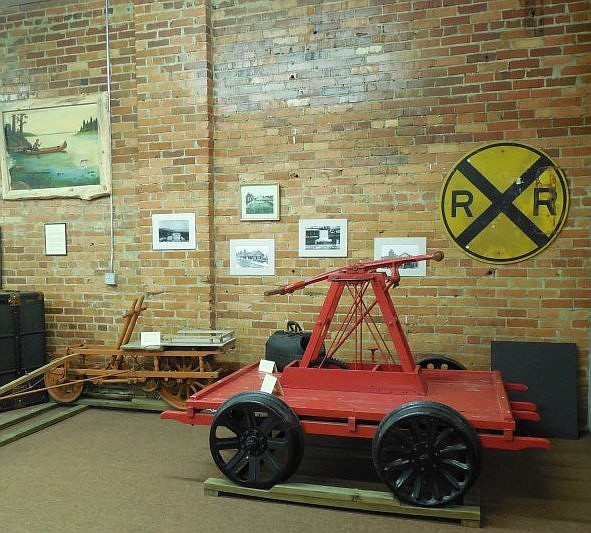 Photo courtesy of Boundary County Museum
Re-Opening – Saturday, May 1, 2021!!
For over a year the Museum has been closed due to COVID-19. During that time, the staff and volunteers have been busy preserving Boundary County's vast history. New artifacts have been donated and new exhibits have been created. We are excited to get those doors open to the public!
Well, it is happening!!! The Museum will re-open on Saturday, May 1, from 10 a.m. to 3 p.m. The new hours of operation will be 10 a.m. to 3 p.m., Thursday through Saturday.
The wall behind the velocipede and the railroad handcar has changed. A new exhibit has been built for two Louis Marx trains. Plan a trip into your Museum to see this new exhibit and several others!! See you soon!
Your Boundary County Historical Society and Museum, 7229 Main, Bonners Ferry, Idaho sponsors this column.
You can visit the website [HERE] or the Museum's Facebook Page for historical photos and stories, and to see upcoming events. Or we can be reached at doyouremember@meadowcrk.com or telephone 208-267-7720. Thank you for your continued support!
---