This week in history - April 29, 2021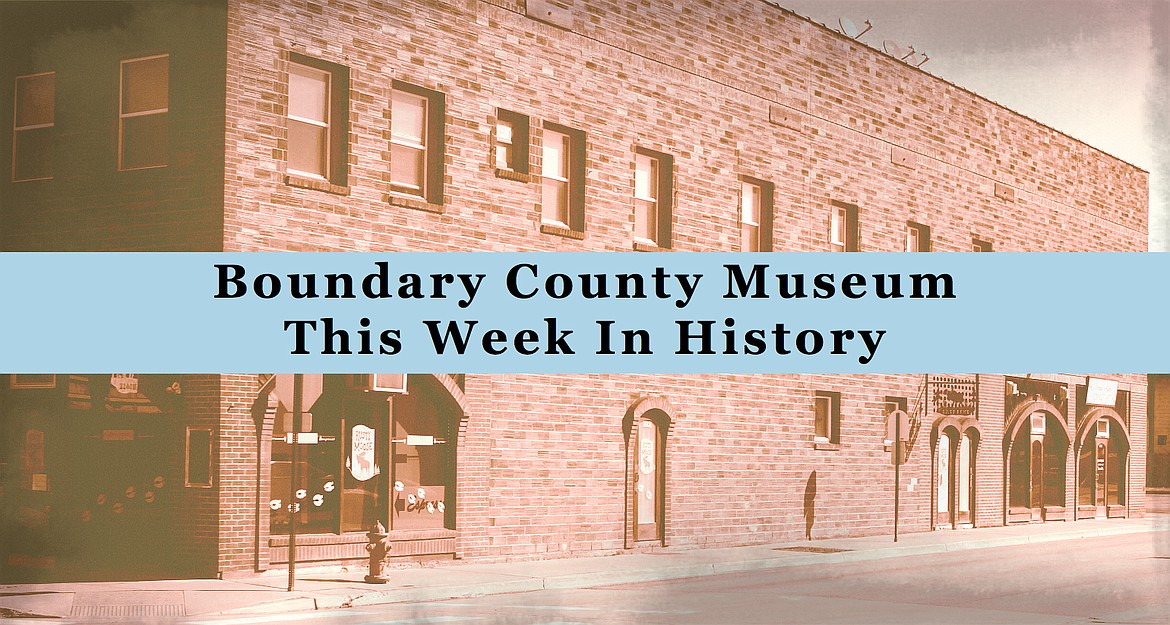 100 Years Ago
Every business house in Bonners Ferry will quit business at noon Wednesday, May 11, in order that employers and employees may have the afternoon to help make a baseball park, an auto tourist camping ground, and improve the fairgrounds.
The contract for the diking and ditching work necessary to reclaim the lands within Drainage District No. 1 of Boundary County has been let and work will commence just as soon as bond house attorneys have approved the legality of proceedings.
The largest sturgeon caught this season was sold to the City Meat Market last week by Bert Badden and Frank Nichols weighing over 200 pounds.
50 Years Ago
Walt Worley, chairman of the Boundary County Commissioners, this week announced that a special hearing regarding the closure of the Porthill ferry will be held next Wednesday, May 5.
R.E. "Bob" Lenker has been elected by the Bonners Ferry Chamber of Commerce board to head that organization for the coming year. Peter B. Wilson was elected vice-president.
Four local persons have been nominated to the board of the North Idaho Community Concert Association. Nominated are: Mrs. Robert Saboe, Mrs. Harvey Pedey, Rev. Donald Hippe, and Mrs. Arthur Campbell.
15 Years Ago
The third annual Canine Caper took place Saturday. The event, sponsored by the Rotary Club, raised nearly $800 for the Bonners Ferry Dog Pound.
After more than a half hour of deliberation Saturday night, judges named Andrakay Hoisington the 2006 Bonners Ferry Junior Miss.The Bonners Ferry High School baseball team hosts its final doubleheader of the year Saturday against Priest River.
Bonners Ferry High School's award winning ARIOSO choir recently won "Best High School Choir" at the Creston Music Festival.
Submitted by the Boundary County Museum
---