Cheryl Sparks Britton, 72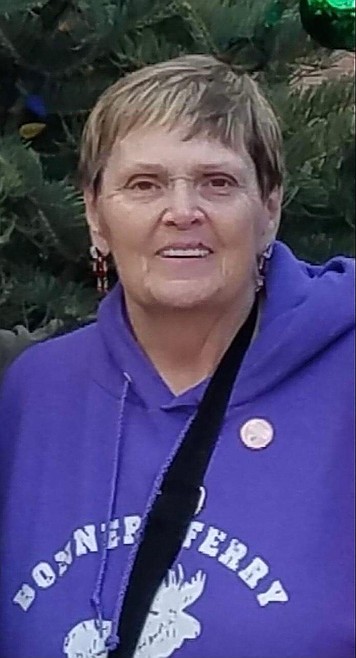 |
April 30, 2021 10:31 AM
Cheryl Sparks Britton, 72, passed away in Kalispell, Mont., this past Tuesday, April 27, 2021, surrounded by family.
Cheryl was born Feb. 11, 1949 in Taylorville, Ill., then moved to Indianapolis, Ind., where she spent much of her time working as a waitress because she loved interacting with people. She married her husband, Russell Britton, in Port Gibson, Miss., on Aug. 22, 1986.
After their marriage, they spent several years in California before moving to Bonners Ferry, Idaho, in 2005. There she enjoyed spending time with her daughter and grandchildren, and was an active member of the community. Cheryl loved animals and dedicated much of her time to fundraising through bake sales to help support Second Chance Animal Adoption.
She was also a sports fan and loved to watch baseball and football. She especially liked the San Diego Padres and the Seattle Mariners, as well as the San Diego Chargers. She also loved to read and spent much of her free time reading. She was an avid member of the local chapter of The Well Armed Woman, for whom she was one of the first members, and assisted in fundraising with the North Bench Fire Department.
She will be remembered as a very kind and positive person by all who knew her.
Cheryl is survived by her husband, Russell Britton of Bonners Ferry; daughter, Sherry Zimmeran (Tyler); grandchildren, Shaelyn and Skyeler Zimmerman of Arlington, Texas; sisters Anita Eytchison of Sullivan, Ind., and Maurica Sparks Manley of Ramsey, Ill.; and brother Charles Sparks of El Paso, Texas; and many adoring nieces and nephews. There will be a celebration of life held in her honor in July in Bonners Ferry with details to follow.
---