Middle school wins ham and turkey fundraiser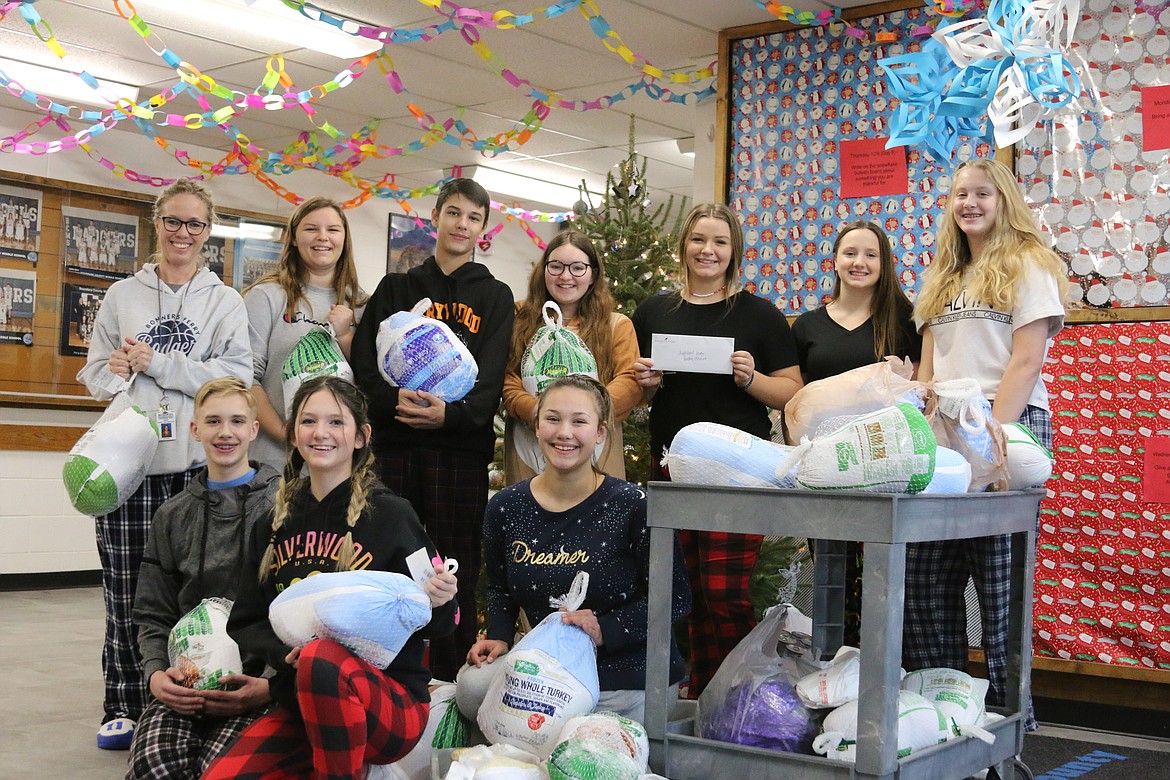 BCMS Leadership class teacher Kelly Hinthorn (left) and leadership class students show off the ham, turkey and other food drive donations for the competition against the high school. Students said they would have dressed up, but it was pajama day.
Photo by EMILY BONSANT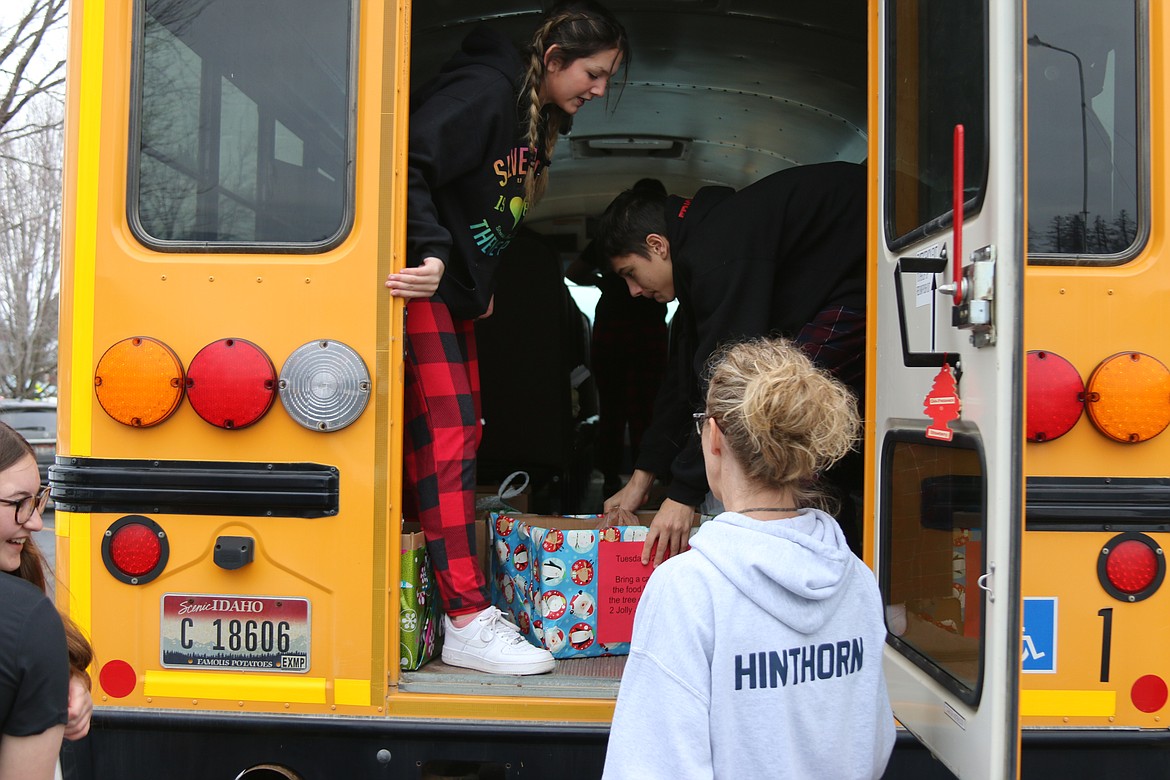 BCMS leadership students along with Kelly Hinthorn load a school bus with food drive donations.
Previous
Next
by
EMILY BONSANT
Hagadone News Network
|
December 23, 2021 1:00 AM
BONNERS FERRY — Boundary County Middle School leadership class again beat the high school's class at the annual ham and turkey fundraiser.
Kelly Hinthorn, BCMS English teacher, said that the goal each year is to have 50 of each fundraiser item.
This year the high school raised 31 hams and eight turkeys. The middle school had a whopping 44 hams and 12 turkeys.
BCMS Principal Scott Ferguson said that Hinthorn's organization is what drives the project every year.
Superintendent Jan Bayer said that she is thankful to the community for coming together and allowing the school district and students to give back to the community.
Bayer also wanted to give kudos to the high school leadership class since they are under new leadership and have really strong kids in the class.
"It made a big difference this year," Bayer said.
She went on to say that the donations were taken from the schools to the Free Methodist Church. Super 1 Foods generously donated freezer space to keep the hams and turkeys stored until the community distribution, Bayer said.
This food drive competition will also count toward the first Clash of the Claws versus Kellogg on Jan. 15. This will not only be a sports competition against the Wildcats, but will include cheer, band and donation contests between schools.
Bayer said that Kellogg's goal is to raise 10,000 pounds of donations and she expects the Badger's to exceed that goal.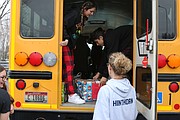 ---