Marketing attempts for the nerdy and esoteric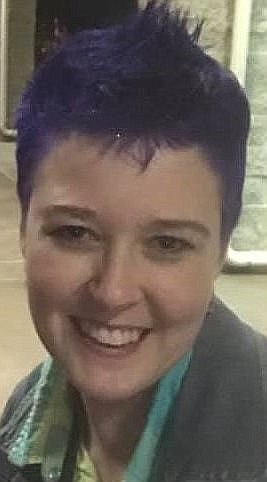 Nancy Croll Guest Opinion
by
NANCY CROLL Contributing Writer
|
February 11, 2021 1:00 AM
I have a dilemma. It's a dilemma I've dealt with since I got married. Perhaps you could call it a memory problem. Whatever it is, it has been my bane for almost 17 years. Here is my predicament: My husband loves Valentine's Day, his birthday is three days after Valentine's Day, and I'm not a very good gift-giver.
For the first few years we were married, my husband tried to buy me what he'd always heard was "what women want." Chocolates, jewelry, flowers, or a cute stuffed teddy bear holding a candy tin. Every year, I tried not to crush him with my phlegmatic response. Finally, I figured out how to break it to my husband that he had not married a "typical woman."
I was far more interested in less glamorous items for gifts. Jewelry? No thank you, but I'll take a box of ammo, as I'm running low in my daily carry. Chocolates? Nice, but I'd actually prefer a gift card to the book store. Flowers? No, because the cats just eat them, but I could go for new pair of hiking boots!
Local Bonners Ferry shops seem to have figured out that Valentine's Day can cover a plethora of categories when it comes to marketing. While chocolates and trinkets abound and will be sold by the hundreds (and greatly appreciate by the majority of women,) ammo, oil changes, gym memberships, and gift cards for basically any local business will be sold by the hundreds! Our local business owners understand that anything can be turned into a gift — it just depends on who it's for!
What does your sweetheart want? Is she into spa days? Bonners Ferry has you covered for that! Is she into chocolates or flowers? Covered for that, too. But, is she into shopping for kids' clothes a year ahead so she doesn't have to worry about it later, or into new wall hangings for her home office? Bonners Ferry shops have you covered for those as well!
Men need gifts too, and Bonners Ferry definitely has that covered! (Like my husband, who loves a good home-cooked meal and some new clothes, tools, or guns for Valentine's Day.) Basically any local shop can become a gift center for the right person, if you get creative enough!
So, when you're on the hunt for a gift this week, don't forget to shop local! There are so many local options, from restaurants to boutiques to car parts. We are blessed to live in a microcosm of thriving stores and shops that can meet almost any need. Try something new, and enjoy the bounty of our county!
---