Kenneth Coleman LePoidevin, 82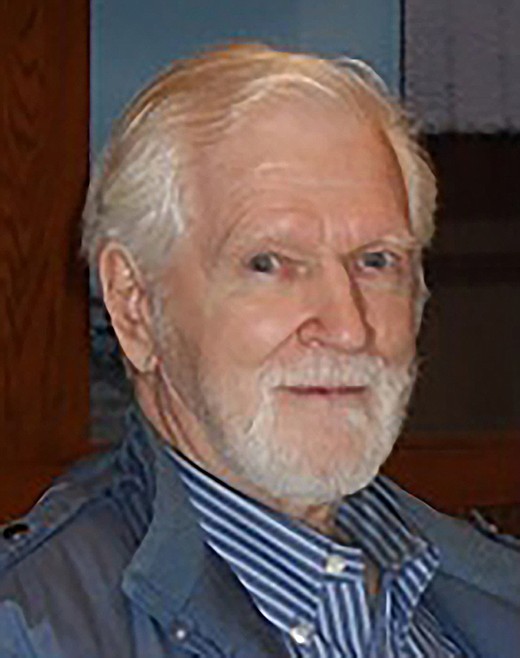 |
February 18, 2021 1:00 AM
On Feb. 3, 2021, Kenneth Coleman LePoidevin succumbed to a brief illness while being comforted by his wife, children, and grandchildren. Our husband, father, and friend has now been called home to be with our Lord in his Heavenly Kingdom.
Born on Oct. 1, 1938, on a small farm outside of Bonners Ferry, Idaho, the youngest child of Willis and Margaret LePoidevin. He spent his youth exploring the wilds of North Idaho with his two older siblings Jean Marie Gregg and Willis "Casey" LePoidevin.
Ken graduated from Bonners Ferry High School in 1957. After graduation, Ken and his brother "Casey" went to work to help build up the town's dikes with sandbags and dirt. Later the Libby Dam was built. Upon the completion of that project, he headed to California.

Ken found work with ITT on Vandenberg Air Force Base as a communication technician with top-secret clearance. Full of the entrepreneurial spirit he went on to own many successful small businesses in California. A building supply company in Carson City, Nev., that he started with his brother "Casey." Then moved on to owning dump trucks and heavy equipment that helped build many of the resorts in the Lake Tahoe area.
In 1981 with his family in tow, he moved back to Bonners Ferry to help take care of his mother in the autumn of her life. After returning to Bonners Ferry, Ken started a tree farm and drove logging trucks in the local timber cutting industry along with working at the Idaho Transportation Department.
Upon retirement from the state, Ken and his wife, Inge, began splitting their time between Post Falls, Idaho, and Gilbert, Ariz. During this time, he began oil painting. After becoming quite proficient with his art, he found commercial success with some of his pieces being sold on Fine Art America as well as displayed in places as far away as New York City.
Ken was preceded in death by his father, Willis LePoidevin; mother, Margaret LePoidevin (nee Keely); and brother, Willis "Casey" LePoidevin. He is survived by his wife of 50-plus years, Inge LePoidevin (nee Schloetzer); sister, Jean Marie Gregg of Lethbridge, Alberta, Canada; children, Christine Knudtson of Swanville, Minnesota, David LePoidevin of Mozambique, East Africa, Rodney LePoidevin of Bonners Ferry, Idaho, and Maria Peters of Coeur d'Alene, Idaho. Left behind also are his beloved 15 grandchildren and eight great-grandchildren.
While writing this short message we should be reminded that it is impossible to say in so few words the influence Ken has had on the people he encountered in his life.
The wisdom he tried to bestow on us throughout our lives many times fell on deaf ears. As we aged though, we saw the thoughtfulness and insight that he showed, even when we were not always very deserving of that care and compassion.
The impact that he had on all our lives has been somewhat eclectic. For some of us he had words of hope, others he gave kindness and a friendly ear. But, to us all he tried to inspire us with his love and affection.
In Matthew chapter 5 verse 4 Jesus tells us; "Blessed are those who mourn for they shall be comforted."
So, we come together today as a family even though our hearts may be heavy with the loss of a husband, father, friend and mentor. We also hold out hope that in the coming days, weeks, months and years that we will also find peace. We rejoice not in the loss of a man but in the grateful memories of a wonderful soul that has been taken home to be with the Lord. Ken now waits to receive us with open and loving arms. So that we too may rejoice in the splendor of God's love as we dwell together forever in the house of our Lord.
Due to the unfortunate circumstances that our nation is facing, while going through this pandemic, a funeral service will not be held at this time. A celebration of his life will be scheduled for the spring of 2021.
In lieu of flowers please send donations to Shriners Children's Hospital of Spokane.
Yates Funeral Home has been entrusted with arrangements. Please visit Ken's online memorial at www.yatesfuneralhomes.com
---