Moore granted suppression of evidence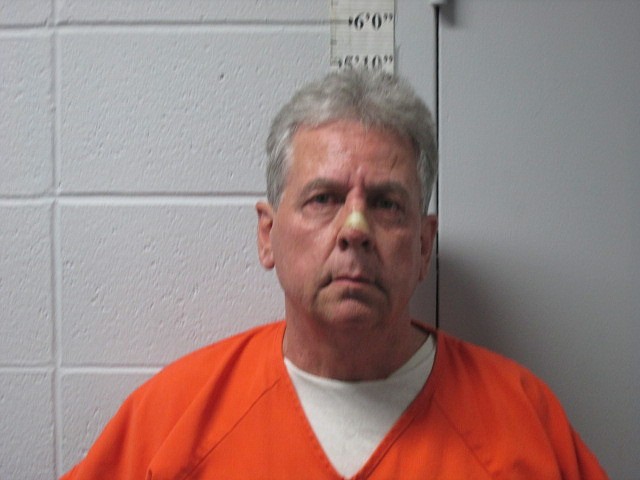 Daniel Lee Moore
(Photo courtesy BOUNDARY COUNTY SHERIFF'S OFFICE)
by
VICTOR CORRAL MARTINEZ
Staff Writer
|
February 18, 2021 1:00 AM
BONNERS FERRY — A district court judge has ruled that suspect Daniel Moore's confession cannot be used in his upcoming trial on second-degree murder charges.
In a Feb. 12 memorandum, Judge Barbara Buchanan agreed with a motion to suppress evidence obtained by police during an Aug. 27 interview of Moore, finding that the suspect was badgered and coerced into confessing that he fatally shot Brian Drake on March 12, 2020, in downtown Bonners Ferry.
"The court further finds that Moore's subsequent confession was not voluntary, but rather, was the product of police coercion," Buchanan wrote.
According to the memorandum, "Any and all statements (including the alleged confession) made by Defendant Daniel Moore after he invoked his right to counsel to [Idaho State Police detectives] Van Leuven and Tolleson at approximately 15 minutes and 19 seconds into the interview are suppressed, and thus, are inadmissible and excluded from trial."
Moore, 63, is charged with second-degree murder and use of a deadly weapon in the commission of a felony in connection with the fatal shooting of Brian Drake on March 12.
In an arraignment hearing on Nov. 5, Moore's defense attorney Katherine Bolton stated her arguments for suppressing the police interview statements.
"When they assert right to counsel, you got to get out of there — you don't get to talk to them you don't get to listen to them until they got an attorney," Bolton said.
As stated in court documents, police asserted that Moore's request for a lawyer was vague and needed clarification and didn't honor the multiple confirmations of counsel request.
In the video evidence being suppressed, at 1:23:43, Moore is heard responding to Bonners Ferry Assistant Police Chief Marty Ryan, "I want to be able to talk to somebody who gives me my legal rights."
The statement was Moore's third attempt to invoke his right to counsel.
Idaho State Police investigators interrogate Moore stating there was video camera footage of Moore in his truck circling Drake's practice multiple times leading up to the shooting.
"I didn't do it," Moore responded to investigators. "I didn't know Brian Drake, and I never shot anybody."
Investigators wanted Moore to give details and corroborate their findings in the video evidence. They quickly accused Moore of murder and stated he could potentially face first degree charges, premeditated murder.
The court found that police failed to cease questioning after Moore invoked his right to counsel approximately 15 minutes into the interrogation; Moore did not knowingly, voluntarily or intelligently waive his right to counsel.
Accordingly, the court found that Moore was in custody from the start of his interview with Idaho State Police Senior Detective Michael A. Van Leuven, who was subject to custodial interrogation.
Cited in the documents was Miranda v. Arizona, which requires that a person be informed of their fifth amendment privilege against self-incrimination before custodial interrogation; otherwise, incriminating statements are inadmissible.
In the conversation between Moore and BFPD Assistant Chief Marty Ryan, captured on police cameras, Moore said, "Without an attorney, you want me to talk and say something?" and Ryan responded, "Well, again, no, I don't want you to do anything you don't want to do."
Detailed in the documents was Moore's alibi for being near Drake's office, "Moore explains that he had a stomach ache and that he parked in the alleyway adjacent to Drake's office and defecated in the alley, just as the shooting was occurring."
Van Leuven testified at the suppression hearing that he terminated the interview "because it sounded to me like he asked for a lawyer."
Ultimately deciding to continue the interview, Van Leuven proceeds to question Moore.
Moore is currently on bail and started operating his chiropractic clinic and wrote on Moore Chiropractic's Facebook page about his appreciation for all the love of support for his family, even appealing to clients of his innocence.
"While I can't talk about the specifics of my case at this time, I can say this: I am innocent of all charges." Moore wrote.
Moore is also involved in a civil lawsuit he filed against the Drake family, with each side accusing each other of motives for Brian Drake's death.
The court, along with both parties, agreed to a 10-day trial beginning April 12, 2021. A pre-trial is scheduled on March 17 to discuss and confirm the dates.
---