Badger Booster Club Cards Still Available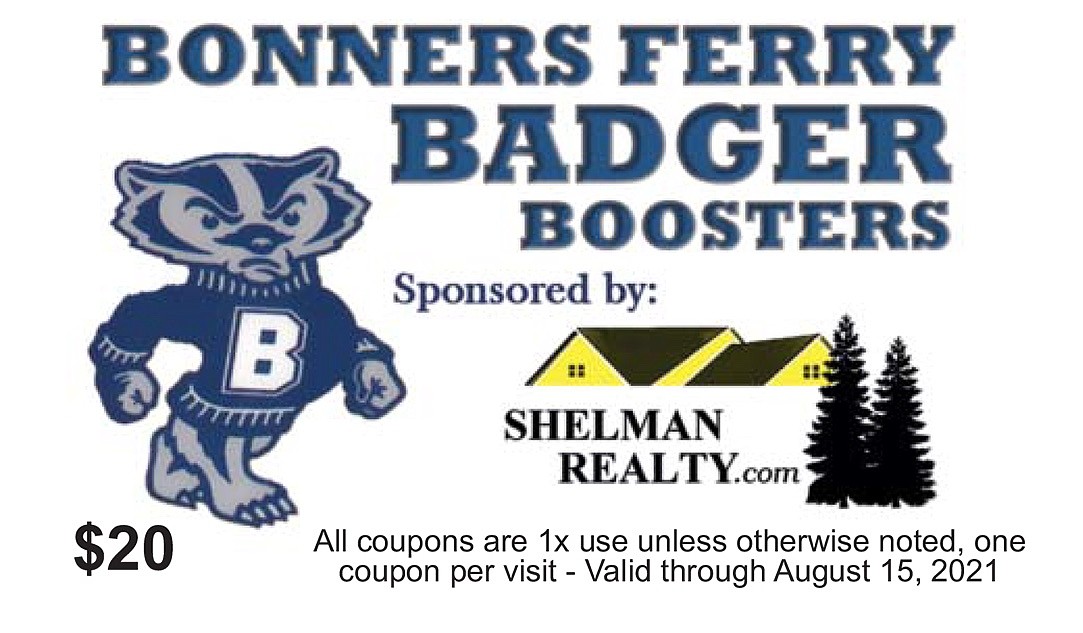 Artwork Courtesy of Profotofix
by
ROSE SHABABY
Staff Writer
|
February 25, 2021 1:00 AM
Local business owners want the community to know that they can still buy Badger Booster Club cards for the current 2020-2021 season.

And there are a number of businesses participating. Employees at Vinyl Expressions said they saw a huge uptick of customers using the Booster Club card during the holidays, cashing in on their buy one get one free Badger hoodies.
Baristas at Under the Sun see sporadic usage of the card, but they're still coming in for their buy one get one latte.
Shelley Kramer with SugarPlum Floral and Greenhouse, and Booster Club President, said she is still seeing people come in to get their free carnations.
Kramer said that the money goes into a holding account until needed. It has been used to pay for hotel rooms for away games, as well as the Hudl program to help track progress of the high school's athletes.
The Booster Club Cards used to be produced by an outside company, with little benefit to Boundary County residents. Mark Carey of Shelman Realty wanted to do something about that and eventually decided to sponsor a local card. With the old company, only $10 of the total $20 cost of the card went to the Badger Booster Club. Now, they get to keep the entire $20.
Not only that, but "every dollar spent in a community creates $3 in that community as it rolls around and gets spent again," Carey added. He stressed how important it is to spend and keep your money local.
Shelman isn't the only business that donated to the project. Profotofix donated the design of the card and produced them at cost, and that's not even mentioning the 21 local businesses that have coupons available through the Booster Club Card.
All part of keeping it local.
If you would like to get your Badger Booster Club card, you can get one from a high school athlete, pick one up at Shelman Realty, 6737 Cody St., or at SugarPlum Floral and Greenhouse, 6368 S. Main St., or call Shelley Kramer at 208-267-1129.
---