Female leadership in the civil rights movement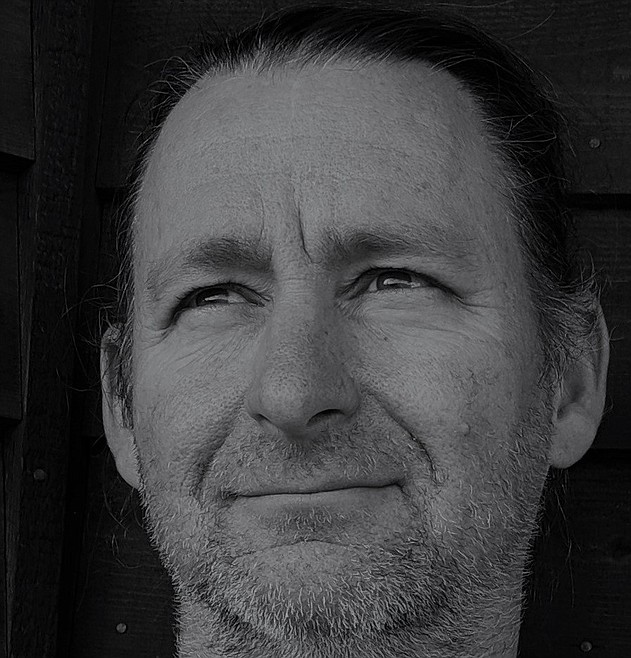 by
TIMOTHY BRAATZ Contributing Writer
|
January 7, 2021 1:00 AM
Monday, January 18, is Rev. Martin Luther King Jr. Day. From 1955 to 1968, King was the face and voice of the Civil Rights Movement, at least to outsiders. In fact, the Movement had many faces and voices. Some of the most influential leaders were women, who faced the double burden of racism and sexism.
Ida Wells was born into slavery but became a teacher and journalist. In 1892, after publishing an exposé of racist lynchings, she had to flee the South. In 1909, she was a founding member of the National Association for the Advancement of Colored People (NAACP).
In 1951, sixteen-year-old Barbara Johns led a student walkout of a Virginia high school in protest of discriminatory conditions. Those students then joined Brown v. Topeka Board of Education (1954), an NAACP lawsuit in which the U.S. Supreme Court ruled that school segregation was unconstitutional.
In 1957, Daisy Bates, whose mother had been raped and murdered by three white men, was the president of the Arkansas NAACP. Bates recruited and prepared nine students to desegregate Central High School in Little Rock. After white mobs blocked access to the school, President Dwight Eisenhower reluctantly sent U.S. troops to enforce the Supreme Court's decision.
In 1946, educators formed the Women's Political Council to fight racism in Montgomery, Alabama. In 1955, the Council organized a bus boycott after Rosa Parks, an NAACP secretary, was arrested for refusing to give up her seat to a white passenger. To strengthen the boycott, the women and local ministers formed the Montgomery Improvement Association (MIA). They elected Rev. King, a young and noncontroversial minister, to be MIA president.
In the segregated South, male white supremacists monopolized the city councils, police departments, courts, and state governments. For educated, eloquent, charismatic black men, black churches were almost the only place for public leadership. The ministers preached sermons and controlled congregation finances; women did most of the churchwork. Similarly, King became MIA spokesman while women did the essential organizing.
After the desegregation of Montgomery buses, King and other ministers formed the Southern Christian Leadership Conference (SCLC). Ella Baker, an NAACP leader, was the only staff person. She encouraged King to promote grassroots involvement rather than top-down leadership. In 1960, Baker convinced Diane Nash and other student sit-in organizers to remain independent from the SCLC.
Dorothy Cotton, Septima Clark, and Bernice Robinson, like Baker, were NAACP organizers who believed in cultivating local leaders rather than relying on King and other high-profile ministers. They trained over ten thousand teachers to run "citizenship schools" across the South. These informal schools taught adults to read, prepared them for voter registration, and empowered them to challenge racism. King referred to Clark as "the mother of the Movement."
Fannie Lou Hamer was most remarkable. As a cotton sharecropper in Mississippi, she suffered an unwanted hysterectomy from a white doctor. When she tried to register to vote, the white landowner evicted her and terrorists targeted her. In 1963, she became a Civil Rights teacher and organizer, known for her mesmerizing oratory. She suffered a severe beating and sexual assault in a police station and never fully recovered.
Despite her misery, Hamer co-founded the Mississippi Freedom Democratic Party. In 1964, she led a delegation to the Democratic National Convention. When they were denied official seating, she testified on nationwide television: "We want to register, to become first-class citizens, and if the Freedom Democratic Party is not seated now, I question America."
King received the Nobel Peace Prize, visited the White House, and worked on numerous desegregation campaigns (and eventually learned to listen to the women around him). His brilliant speeches against the "three evils of society"—racism, militarism, and poverty—inspired many to adopt nonviolence. Newspaper and television reporters focused on King as the "official" leader of the Movement and imagined he spoke for all black communities.
This narrow media focus is similar to Great Man History, which emphasizes the role of high-profile individuals in transforming U.S. society. For example, George Washington was "father" of the country; Abraham Lincoln, the "great emancipator," ended slavery; Franklin Roosevelt defeated the Great Depression and Nazi Germany; and King overcame racist segregation. Great Man History teaches the rest of us to wait passively until some superman solves our problems.
The women of the Civil Rights Movement teach us that you don't have to be a male, wealthy, or an elite officeholder to be an inspiring leader. They remind us that the "behind the scenes" work, even when unacknowledged, is often the most important and most difficult. Nurturing and empowering others, rather than giving orders, is the most democratic form of leadership.
The Boundary County Human Rights Task Force encourages all county residents to use their talents to help make our community and country more loving, nurturing, and free of violence.
Timothy Braatz is a professor of history and nonviolence. He encourages you to read "Freedom's Daughters: The Unsung Heroines of the Civil Rights Movement", by Lynne Olson (and if you have his copy, please return it).
---