Idaho tops list for inbound migration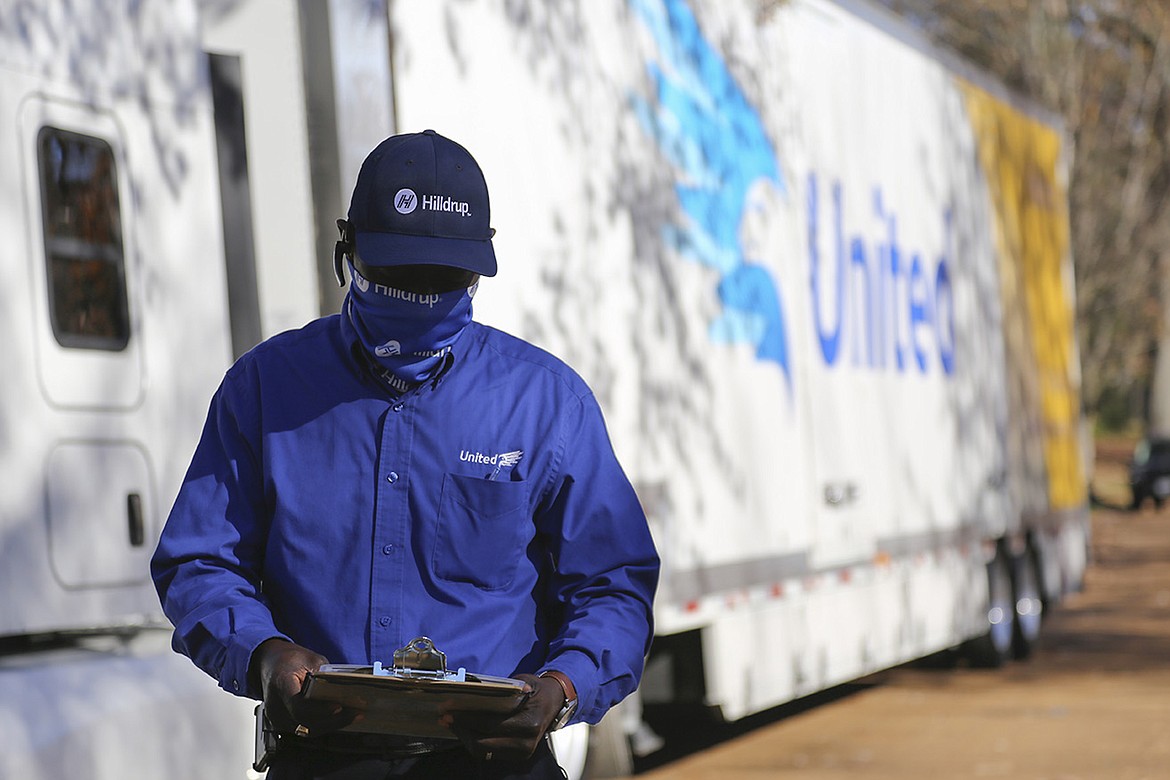 Idaho led the nation in inbound migration in the U.S. in 2020, according to an annual United Van Lines study.
(Photo courtesy UNITED VAN LINES)
by
KEITH KINNAIRD
Hagadone News Network
|
January 12, 2021 1:00 AM
SANDPOINT — Idaho had the highest percentage of inbound migration in states with more than 250 moves for the second year in a row, according to United Van Lines' annual migration study.
Idaho had inbound migration of 70 percent, according to the 44th iteration of the study, with the novel coronavirus pandemic factoring into an accelerating many of those decisions to move, United Van Lines concluded.
There were a total of 1,081 United Van Line shipments in Idaho in 2020, with 758 shipments inbound and 323 outbound (30 percent). Idaho ranked first for incoming residents seeking a better cost of living (10.97 percent) and second for those seeking a change in lifestyle (26.45 percent). Wyoming topped the list for those seeking a change in lifestyle, according to United Van Lines.
Most of the inbound Idaho residents relocated because of retirement (32.9 percent), while 31.61 percent are coming to Idaho because of family. Another 26.45 percent are coming her because of lifestyle, while 21.29 came because of employment.
Most of the inbound residents (41.06 percent) relocated to Idaho were in the 65-or-older age bracket. Another 32.45 percent were between the ages of 55-64. Nearly 12 percent of the inbound residents were between the ages of 45-54, according to United's study.
Boise was the top destination for inbound residents to Idaho, United's study indicates.
Topping the list of outbound locations was New Jersey (70 percent outbound), which has held the spot for the past three years.
Among the top inbound states were South Carolina (64 percent), Oregon (63 percent), South Dakota (62 percent) and Arizona (62 percent). United said New York (67 percent), Illinois (67 percent), Connecticut (63 percent) and California (59 percent) were among the states experiencing the largest exoduses.
"United Van Lines' data makes it clear that migration to western and southern states, a prevalent pattern for the past several years, persisted in 2020," said Michael A. Stoll, economist and professor in the Department of Public Policy at the University of California in Los Angeles. "However, we're seeing that the COVID-19 pandemic has without a doubt accelerated broader moving trends, including retirement driving top inbound regions as the Baby Boomer generation continues to reach that next phase of life."
For customers who cited COVID-19 as an influence on their move in 2020, the top reasons associated with COVID-19 were concerns for personal and family health and wellbeing (60 percent); desires to be closer to family (59 percent); 57 percent moved due to changes in employment status or work arrangement (including the ability to work remotely); and 53 percent desired a lifestyle change or improvement of quality of life.
---