Betty Jo (Jo) Arnold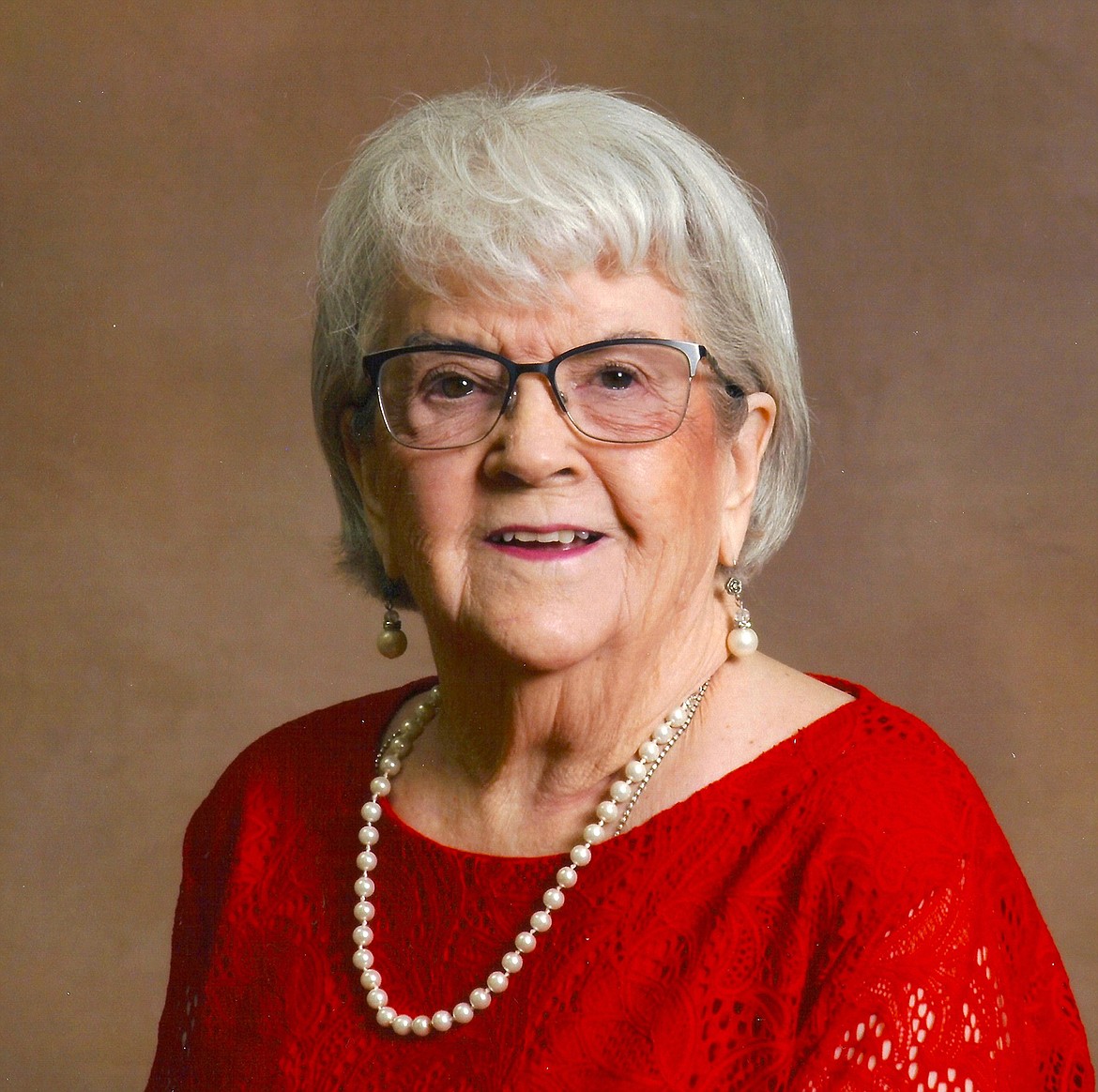 |
January 14, 2021 1:00 AM
Betty Jo (Jo) Arnold passed away on Jan. 6, 2021, in Bonners Ferry, Idaho.
Jo was born May 6, 1932, in Istachatta, Fla., to Horace P. (Mel) Melton and Bertha Lee (Bea) Stokes. As a young girl she lived in Inverness, Fla., and Panama for a short time before moving to California. She was a graduate of Sacramento High School.
She met Hubert Keith (Keith), they married in 1952, and had two children, Nancy in 1958 and Brian in 1960.
In 1963 the family moved to Auburn, Calif., where Jo worked as a school secretary in both Auburn and Loomis. Keith and Jo were both very active in their church, First Baptist Church of Auburn. In 1994, they moved to Yreka, Calif., where they continued to serve in their local church and as volunteers with the Siskiyou County Historical Society. They were also very active for a time with OCTA (Oregon-California Trails Association) and with the U.S. Marine Corps League.  
In 2004, Jo and Keith moved to Batavia, Ohio, (outside Cincinnati), to be closer to their grandson, Scott. They continued their love of service and fellowship with the Glen Este Baptist Church in Batavia. Keith passed away in 2012, and in 2017, Jo moved to Bonners Ferry, to be closer to her daughter, Nancy. Jo continued her cherished practice of service and fellowship with the First Baptist Church, where she developed deep and lasting friendships.
Betty Jo was preceded in death by her parents; her husband, Keith; and brother, Gene.
Betty Jo's family will be forever grateful for the example of her life, and for the love shown by all of the people whose lives she touched.
At this time, due to COVID-19 restrictions, there will be no service.
---