Alice Betti (Janke) Giordano, 97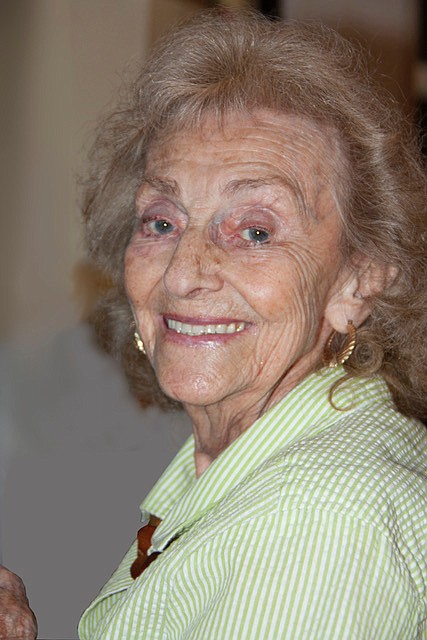 Alice Betti (Janke) Giordano, 97
Alice Betti (Janke) Giordano was born in Leipzig, Germany, on June 22, 1924. She was the eldest daughter of Maria (Kutzner) Janke and Karl Albert Janke. Her early years and teens saw her and her family live through World War II, during which her family lost their homes and possessions five times to Allied bombardments.
Alice studied Premed in Germany, but never completed her degree due to the war. She worked her entire career in the medical field in technical and management positions.
While acting as an interpreter for the Allies after the war she met Dominick Giordano in Berlin, Germany. Dominick, being an American serving in the occupation forces in Germany, and Alice being a German national, they needed to be married three times prior to being officially "Married" in the eyes of the Germans, the Allies and the Church. After he was honorably discharged, Dominick brought Alice and their son Charles to the U.S. in 1952.
The family initially settled in Northern New Jersey and then moved to Southern California in 1959. Upon retirement, Alice and Dominick moved to Sonora, Calif., to live near Charles and his wife Carol. After the death of Dominick, Alice moved to Bonners Ferry in 2015 when her son and daughter-in-law retired here in Idaho.
Alice is also preceded in death by her sister, Jeannine. Survivors include her son Charles, his wife Carol, her grandson Brandon, a nephew and numerous cousins and nieces both in the USA and Germany.
During the morning, before she passed, she was looking at a photo taken at her wedding and her comment was, "I want to go there, where I'm Smiling." She has been granted her wish and now is with her Dominick.
She will be missed by her family and the numerous friends she met while living here. Celebration of Life will be held on Aug. 7, 2021, at Trinity Lutheran Church, 6784 Cody St., Bonners Ferry.
---