Badger Building Center sells, new owners issue press release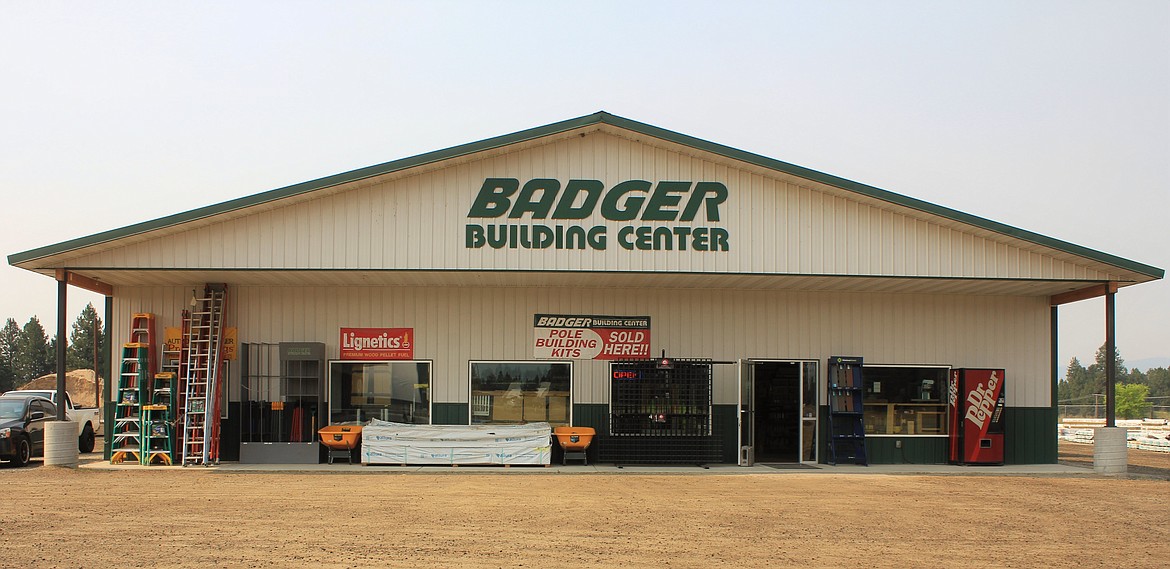 Badger Building Center (Photo by Rose Shababy)
TAL Holdings LLC, an 11-store chain of retail building material centers in Oregon and Washington, announced that they have reached an agreement in principle to acquire the 4-store chain of Badger Building Center operating in Post Falls, Sagle, Bonners Ferry and Kalispell, MT.
Badger Building Center began operations as part of the TAL family on June 7.

Badger Building Center was established in 1983 in Sandpoint by Mike and Sandy Badger. The Post Falls location was added in 1991 and Kalispell in 1996. The Sandpoint location was relocated to Sagle in 2003 and finally the Bonners Ferry location was added in 2013. All four stores have been established with the same fundamental concept: quality customer service, quality products and competitive pricing.
Prior to the sale, the company was owned and operated by MIke and Sandy's son Lee and his wife Kim. They, along with their employees have been involved in their local communities. The TAL Holdings mission statement of "Helping Build Better Communities" is representative of the culture of Badger.
"The culture and operating philosophies of Badger Building Center and TAL Holdings is very similar. That was a key reason for us to align our company with TAL," said owner Lee Badger.
"It is exciting to expand into the new markets of Idaho and Montana. Badger is a strong company and will be an excellent beachhead for us as we grow into this new geography. We will continue to support the legacy of the Badger family by operating under the Badger Building Center name as a division of TAL Holdings," said TAL CEO Dave Dittmer.
"The Badgers have built a company with a solid market position, staffed with quality teams in all locations, and serving a wide base of customers - all under the banner of always trying to do the right thing for customers and employees alike," added Dittmer.
Badger said, "We are excited to join the TAL Holdings team. Coupling the resources and market strengths of each company will be profitable for both organizations." Badger and his team will be joining the TAL organization in the day-to-day management and operation of the Badger locations.
"This acquisition is ideal for TAL. We enter a new strategic market, Badger supports our expansion criteria and it helps us diversify from our Oregon and Washington base. Idaho and Montana have been on our radar for a while. It is great to enter these new markets through the Badger Building Center company," noted Dittmer.
"We are excited to see continued growth opportunities in the months and years to come," said Dittmer.
---