Woman accepts plea deal related to drug charges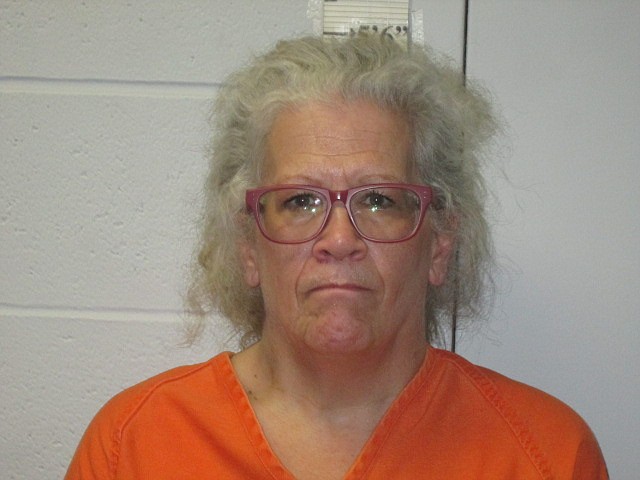 (Photo courtesy of BCSO) Tina Cornella
by
VICTOR CORRAL MARTINEZ
Staff Writer
|
July 15, 2021 1:00 AM
BONNERS FERRY — On July 9, Tina Cornella, 59, pleaded guilty to three charges in a plea agreement which included possession of a controlled substance, driving without privileges and drug paraphernalia.
The plea agreement included dismissing the persistent violator and attempting to introduce contraband into a correctional facility charges on a motion from Boundary County prosecutors.
On April 3, around 2 p.m., Bonners Ferry Police Officer Brandon Johnson began following a silver Volvo with Bonner County plates heading northbound on Highway 95.
According to court documents, Johnson was suspicious after the Volvo was driving cautiously and well below the speed limit; the vehicle quickly turned on Monroe Street and parked in a driveway.
Johnson proceeded to drive around the block after never seeing the vehicle in the neighborhood, and suspicion peaked with the driver's behavior.
"I thought the vehicle was trying to ditch me," Johnson said about the driver's behavior.
The vehicle began to drive back on the highway, but this time the car was going over the speed limit in a 35 mph designated area; Johnson's speed radar logged the vehicle at 42 mph.
Even though Johnson had activated his lights, the car pulled into the Kootenai River Inn parking lot and stopped.
Johnson approached the vehicle and stated Cornella was the only person in the vehicle. Johnson quickly spotted a glass meth pipe in the driver's door compartment.
Cornella was handcuffed and detained in the patrol vehicle, and a vehicle search was conducted. Sgt. Willie Cowell assisted Johnson in the vehicle search.
The vehicle search turned up a positively identified meth glass pipe with residue, a sunglass case with a magnet hidden in the engine compartment — commonly used to conceal narcotics — a black magnetic box under the rear bumper.
Johnson quickly recognized multiple parts of the interior vehicle that were loose and tampered with. The loose side dashboards and carpet, with a vinegar odor was all identifiers to concealing narcotics.
The vehicle was seized for evidence and sealed with evidence tape, and places in the city yard.
Cornella was booked and asked if she had in her possession any other illegal substances, to which she responded no.
Officer Malorie Stippich conducted a strip search of Cornella and found inside her vest pocket a zip-lock bag with 4 grams of methamphetamine.
After being read her Miranda rights, Cornella agreed to speak to law enforcement, stating she didn't know who the pipe belonged to. She was unaware of the meth in her vest but stated she ingests methamphetamine by smoking.
In conversation with Cornella, Johnson stated that she hadn't used methamphetamine in the last few weeks, but before, she would use it daily and trade room, board and showers for methamphetamine at her house.
"She has a lot of friends and acquaintances that use meth and are regularly at her home," Johnson said of what Cornella explained to him about her drug use habits.
Cornella will serve confinement in prison with a one-year determinant and two-year indeterminant, 100 hours of community service and complete outpatient rehabilitation.
---