Boundary Community Hospital offering free sports physicals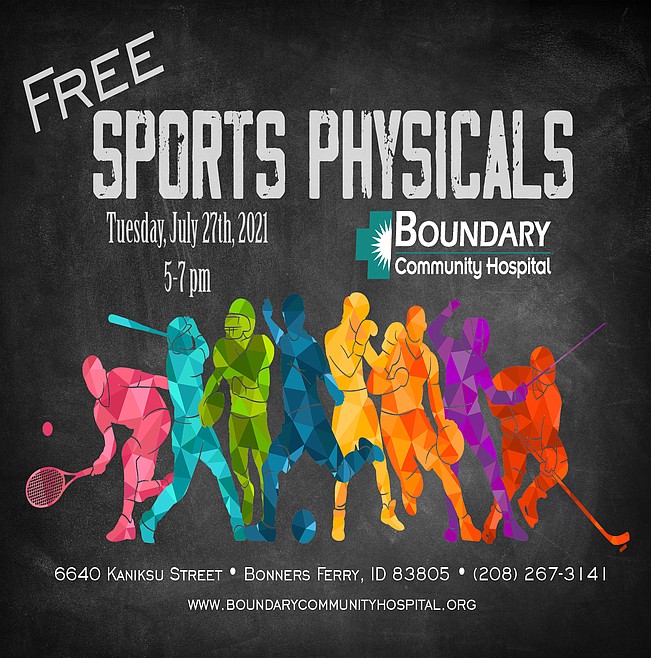 Image courtesy of Boundary Community Hospital
Boundary Community Hospital is continuing our yearly sports physicals in conjunction with Bonners Ferry High School and Boundary County Middle School. Physicals are required before the first practice starts for students participating in any sports, including robotics and flag football, entering grades seventh, ninth, 11th or if the student is new to the sports programs.
Boundary Community Hospital's medical staff and hospital employees volunteer their time so all students can participate in sports. This is a one-night-only event and students are encouraged to attend. The sports physicals will be offered between 5 p.m. and 7 p.m. on Tuesday, July 27.

The students and their parents or guardian should report to the cafeteria entrance of the hospital on Comanche St.; there will be signs posted. They will travel to six different testing stations and finish with a quick visit to a medical practitioner.

A consent form is necessary with a parent or guardian's signature and the student's signature for approval and permission. Coaches will provide the consent form at the event. Parents/guardians must be present with the student for registration at the sports physicals.

If you have a question, please call Bonners Ferry High School, 208-267-3149.

---