NLI members report aggressive scam callers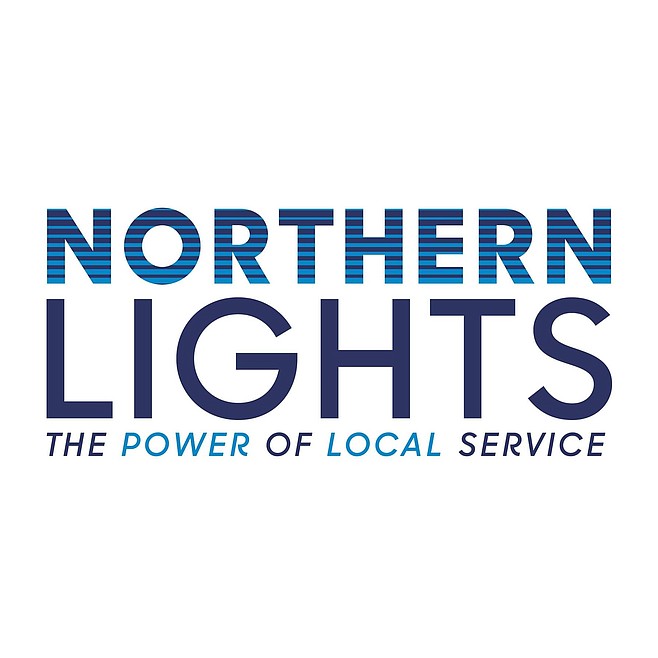 Image courtesy of Northern Lights Inc.
by
ROSE SHABABY
Staff Writer
|
July 20, 2021 3:30 PM
Northern Lights Inc. has received around two dozen reports in the last week of aggressive scam callers falsely claiming to be Northern Lights.
The scammers demand immediate payment of a delinquent power bill, claiming that service will be disconnected if payment is not received, usually in less than an hour, NLI officials said in a press release.
The scammers may instruct the person being called to buy a prepaid/gift card, then call them back to provide the card information for the supposed payment to NLI. The scammer will ask for the card's number or receipt number and PIN number, which grants instant access to the card's funds. Some may request a money wire or money order.
The Federal Trade Commission states that prepaid/gift cards are an easy way for scammers to access their victims' money. The cards are easily purchased without tying them to any specific identity, as well as making them difficult to trace. It is also nearly impossible to get the money back because these cards do not have the same kind of protection as a debit or credit card. Prepaid/gift cards are more like cash: once you use it, the money is gone.
In addition to utility companies,scammers often claim to be from:
A government agency (the IRS or Social Security are common);
Tech support (e.g. Apple or Microsoft)
Someone from a dating website who first romances you and then asks for help in the form of money
A family member in an emergency
Someone claiming you've won a prize but you will have to first pay fees or other charges to claim the prize
The Federal Trade Commission warns that "no real business or government agency will ever insist you pay them with a [prepaid]/gift card. Anyone who demands to be paid with a [prepaid]/gift card is a scammer."
These scams have been going on for years, said Matthew Price, NLI manager of information technology. "We observed a definite increase starting in 2015. It's a widespread problem that is happening to utility companies across the country."
NLI encourages its customers to hang up if you receive a call demanding immediate payment of a utility bill to avoid disconnection or shut off. Price also warned people to be cautious of caller IDs; never return a call to the call-back phone number provided by an unknown caller; and never provide any payment or personal information to a caller you do not know.
NLI is focused on efforts to educate and assist membership in not being victimized by one of these scams through ongoing public education campaigns via social media, web and print platforms.
Price encouraged NLI members receiving scam calls to report them to the FTC at www.reportfraud.ftc.gov but also wanted to reinforce that "NLI does call our membership on occasion for legitimate reasons.
"If an NLI member ever receives a call that they are unsure of the call's legitimacy, please hang up and call us back at 800-326-9594."
If you have questions you can also visit their website at www.nli.coop
---