Shaun David Helsper, 59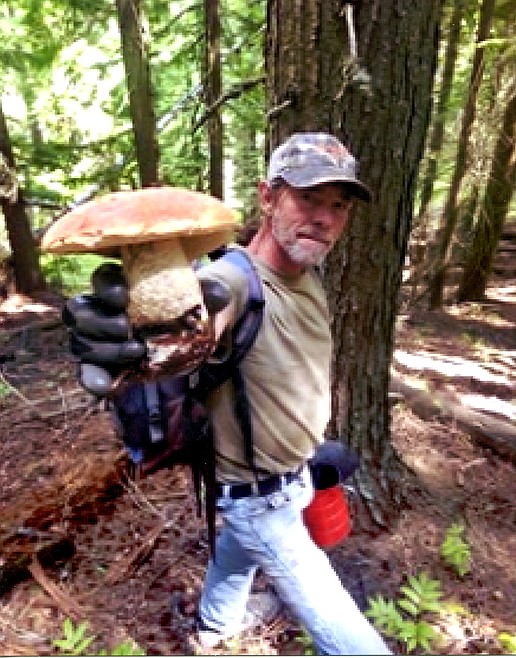 Shaun David Helsper passed away peacefully Sunday, May 30, 2021, at the age of 59 at his home with his wife Karen.
Shaun was born on Oct. 21, 1961, at Eglin AFB, Florida, to Francis "Buzz" and Claire Helsper.

As a child, he lived all over the United States as well as Japan until his father retired in Eau Claire, Wis. There, he grew up with his two sisters and five brothers. "Shaun-Shaun the Leprechaun" loved reminiscing about his youth and all the shenanigans he and his brothers got into. He attended Memorial High School and graduated with an associate degree from Chippewa Valley Technical College. 
Shaun lived and worked in Eau Claire for many years, where he held an assortment of jobs. He prided himself on being considered a jack of all trades, and at one point, he owned and operated his own construction business. 
Shaun was blessed with three children: daughter, Elisha, and two sons, Shaun Jr., and Shane. He later became a father figure to Jacob Jones. 
In 2000, Shaun moved to Bonners Ferry where he knew immediately he had found his new home. It was in Bonners Ferry that he met the love of his life, Karen, in 2004. They were married in 2008 and he gained two stepchildren, Ashley and Russell, whom he considered his own.
Shaun loved the outdoors. If you couldn't find him, he was likely in the mountains. There was no mountain he wouldn't climb. Whether he was mushroom or huckleberry picking or searching for firewood, his daughter Elisha was usually by his side. Shaun was also an avid hunter known as Nimrod (a mighty hunter before the Lord). His very first hunt after moving to Bonners Ferry was helping his son, Shaun Jr., shoot his first buck. Not only was he an experienced hunter, he was quite the fisherman.
Shaun fulfilled his last wishes of spending as much time out fishing, made possible by his dear friend, Fred, and with family accompanying him along the way. 
His favorite memories were those spent with his loving wife Karen. They enjoyed taking mountain drives together, especially if any of their children could join them. Every spring, they put in a beautiful garden together and later canned Shaun's famous peppers.
Nothing, however, compared to their love of football. They were the Green Bay Packers' biggest fans and never missed a game. Shaun took pride in converting people over to "The Pack." Go Packers! Shaun will be remembered as MacGyver; he was always tinkering with something.
Another of his passions was making one-of-a-kind pieces of furniture and turning any sort of wood into beautiful works of art. 
Shaun's top priority in life was his family; they were everything to him. He had a knack for making everyone he encountered feel welcomed and was a friend to many. He especially loved telling stories, which he had many of, and was always willing to lend a hand to someone in need.
Shaun was always up for a good time. He loved hanging out at the bar with good friends and playing a game of pool with Shane and Jacob, where he always won. He also enjoyed playing cards with his neighbors.
He will be greatly missed by the many lives he touched. 
Shaun is survived by his wife, Karen; children, Elisha (Heather) Helsper, Shaun Jr. Helsper, and Shane (Magnolia) Helsper of Bonners Ferry; stepchildren, Ashley (Cameron) King of Moyie Springs, Russell Fairchild of Phoenix, Ariz., and Jacob Jones of Bonners Ferry; his grandchildren, Emma, Victoria, Nadia, Finley, Meeka, and Eleanor; his mother, Claire Helsper of Ashland, Wis.; sisters, Lynn (Mike) BeBeau of Ashland, and Lisa (Gary) Case Colon of Panama; brothers, Pat (Danny) Helsper of Washington, Kevin Helsper, and Christopher Helsper of Eau Claire, Wis.; along with numerous nieces and nephews. Shaun was preceded in death by his father, Francis "Buzz" Helsper; and brothers, Mike and Tim. 
The family would like to extend a special and heartfelt thank you to Auburn Crest Hospice for making his final weeks enjoyable and especially memorable with a skydiving trip, something Shaun had always wanted to do. 
A celebration of Shaun's life will be held with a potluck at Moyie Mudbogs on July 18, 2021, at 10 a.m. Idaho time. Please bring a favorite dish and beverage of your choice.
---