From the archives - June 10, 2021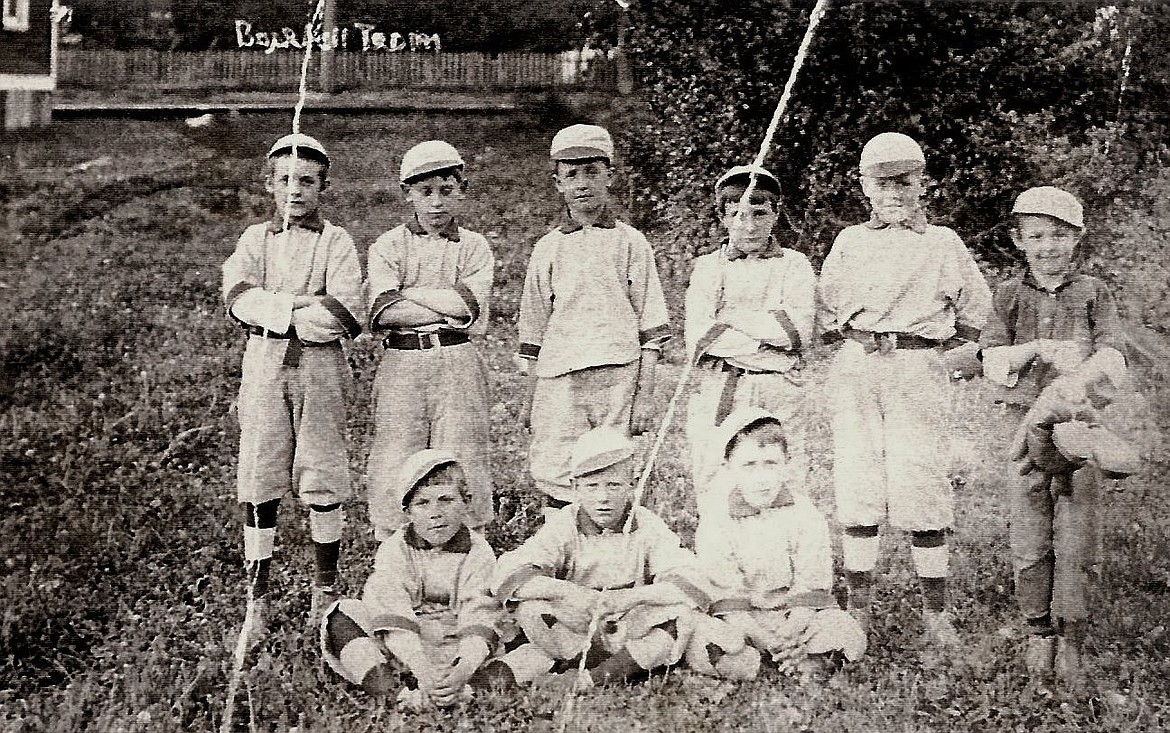 Photo courtesy of Boundary County Museum
Young and old alike enjoy this time of year, as it is the season of baseball games. The Boundary County fairground's ball fields have been abuzz with young players pitching, hitting balls and running around the bases.
Baseball has been an activity shared by many over the years. Here is a young baseball team from years gone by. Unfortunately, this photograph is not labeled so we are not sure who the players are.
These lads probably had great "baseball" stories to tell their grandchildren.
Your Boundary County Historical Society and Museum, 7229 Main, Bonners Ferry, Idaho sponsors this column.
Visit the museum Thursday through Saturday 10 a.m. to 3 p.m., visit the website at www.boundarycountymuseum.org or the museum's Facebook page for historical photos and stories, and to see upcoming events. We can be reached at doyouremember@meadowcrk.com or 208-267-7720. Thank you for your continued support.
---