Free Fishing Day at Rotary Park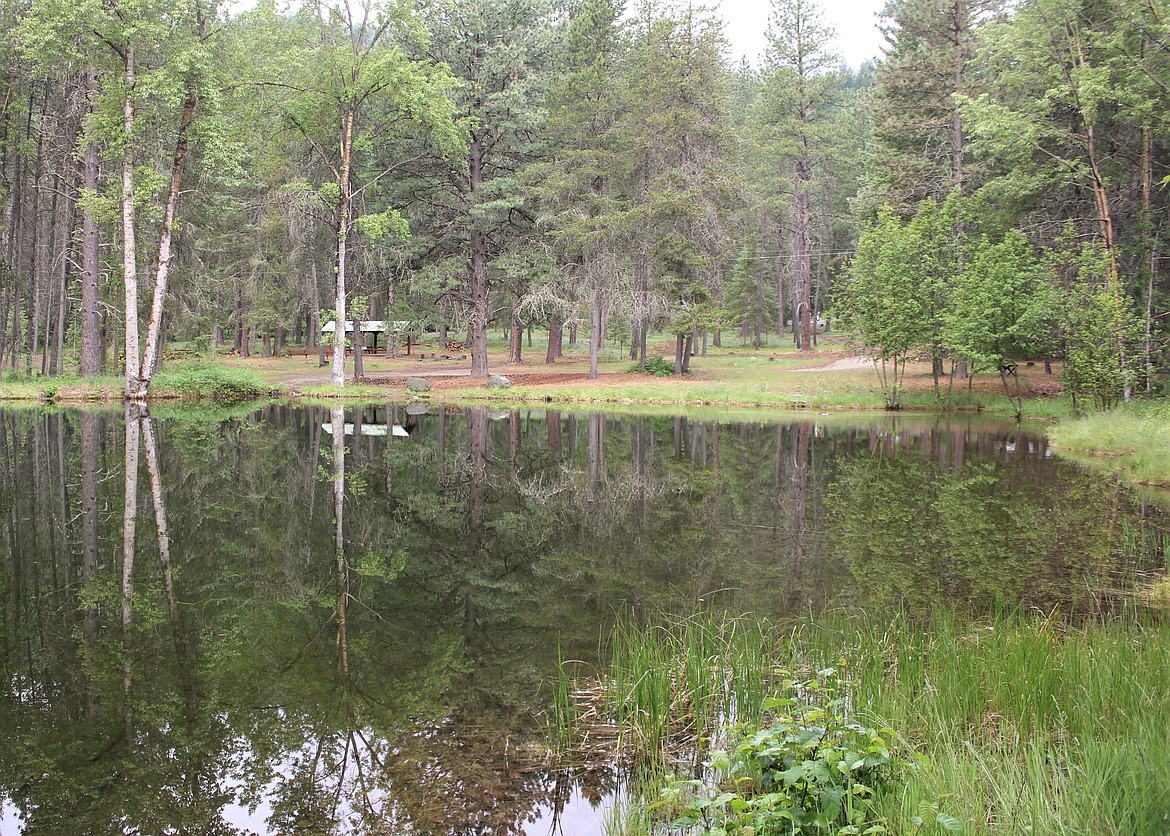 Snow Creek Pond at Rotary Park (Photo by Rose Shababy)
by
ROSE SHABABY
Staff Writer
|
June 10, 2021 1:00 AM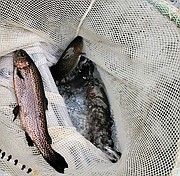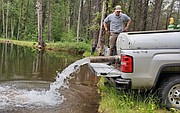 If you're looking for a fun activity for your kids Saturday, the Rotary Club of Bonners Ferry has you covered.

The club is hosting a Free Fishing Day for kids 17 and younger at Rotary Park. In fact, they've made sure to stock Snow Creek Pond with plenty of rainbow trout, about 750 of them, brought in by Idaho Fish and Game on Wednesday.
This is the first year the Rotary has hosted the event but club officials said they're excited to be taking over from the now defunct Lions Club. Ron Sukemik, Rotary member and organizer of this year's event, said he's not sure how long the Lions Club hosted the event but he guessed at least 25 years. This year Free Fishing Day will take place Saturday, June 12, from 9 a.m. to 3 p.m..
"As a father I've participated," Sukemik said, and mentioned that his daughters enjoyed the event when they were young, although he also stressed the importance of safe practices during the event.
If you're planning on taking your kids to the park this year, Sukkemik advises that you make sure to stand back because hooks and lines will be flying.
"I had to go to the doctor one year to get a fish hook out of my eyebrow," Sukemik said with a laugh.
Depending on the number of kids who come out for the event, the Rotary plans on allowing only a certain number to fish at the same time to help ensure safety.
To help with safe practices, representatives from Boundary County Sheriff's Office, search and rescue, and the waterway safety team will be present to talk with the kids. They'll address safe fishing practices, water safety, outdoor safety and more.
Food will be available as well. The Rotary will have volunteers cooking up hot dogs and offering bottled water, both for $1 each.

Sukemik said the event should be fun for the family, and encouraged people to come out and check out the Rotary Park, which is available for rental. They've been making a lot of changes to the park since they inherited it from the Lions Club. In addition to Snow Creek Pond there's a pretty little gazebo, lodge with electricity, water and a full kitchen, picnic tables, horseshoes, firepits and plenty of camping space.
Rotary Park can be found at 2043 Lions Den Road. Anyone with questions can call Ron Sukemik at 208-290-4401.
---