Russ Fulcher announces cancer diagnosis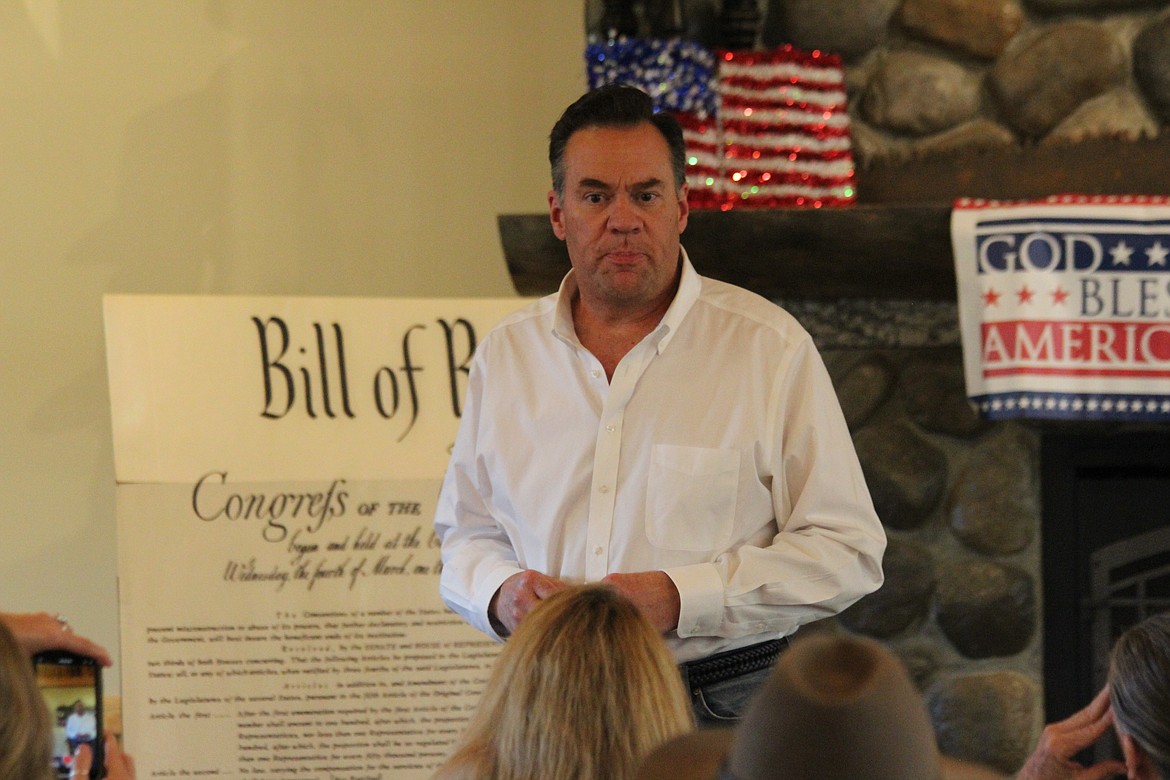 U.S. Rep. Russ Fulcher speaks at the recent Boundary County Lincoln Day dinner.
(Photo by VICTOR CORRAL MARTINEZ)
by
VICTOR CORRAL MARTINEZ
Staff Writer
|
June 18, 2021 11:12 AM
U.S. Rep. Russ Fulcher, R-Idaho, has announced on a social media post his recent medical diagnosis confirming he has cancer in his renal system, consisting of the kidneys, ureters, bladder and urethra.
"No one likes to hear the "C" word, especially when having a discussion with their physician, but as many of you have previously experienced … sometimes it happens," Fulcher said.
Fulcher is a former Idaho state legislator elected to the U.S. House of Representatives in 2018. A ranking member of the Subcommittee on National Parks, Forests and Public Lands.
However, there is hope, according to Fulcher, "the good news is: My case is treatable, and I anticipate a full recovery."
Fulcher stated he plans to be diligent in his congressional duties and stated being a Christian; everything happens for a reason.
"This is a time for me to learn and grow from what many of you already have personal appreciation for," Fulcher said, "by the time it's over I will be better educated, have more compassion for those with similar experiences, have increased appreciation for our health care system, and be a better person!"
Messages of support are shared by other lawmakers, such as Rep. Sage Dixon, R- Ponderay, saying, "Please keep Rep. Russ Fulcher and his family in your prayers as they go through this trial."
U.S. Sen. Mike Crapo said, "I will pray for my friend Russ and his family on this journey to a full and complete recovery. He's a strong and resilient fighter and I know his faith and determination will prevail."
Recent Headlines
---