More housing planned to be completed in Ponderay this summer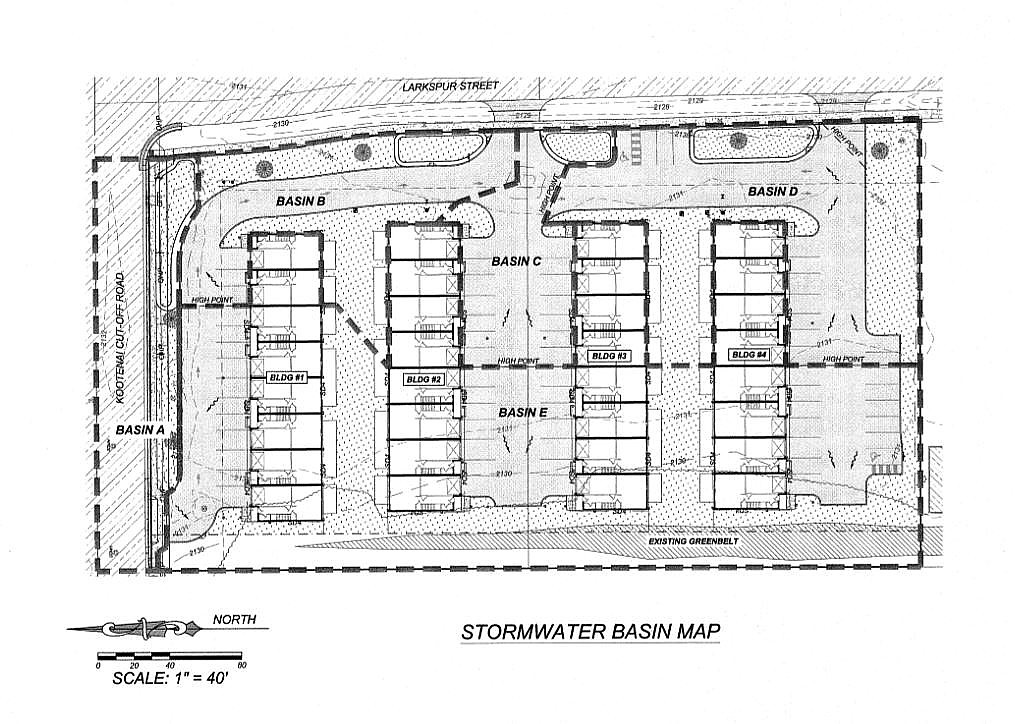 (Photo Courtesy by city of Ponderay)
by
RACHEL SUN
Hagadone News Network
|
March 29, 2021 3:25 PM
PONDERAY — A 32-unit townhouse development on Kootenai Cutoff Road and Larkspur Street is expected to be completed this summer, city officials said.
The development includes four buildings of eight townhomes, with a mixture of one-, two-, and three-bedroom units.
The developments are intended to be rentals, at least initially, said KayLeigh Miller, Ponderay city planner.
Each unit will have a separate garage and adjoining tandem parking stall, according to the development's special use permit.
The homes are intended to help provide affordable and workforce housing, according to the permit, and plans include the use of an existing approach and access point on Kootenai Cutoff Road as well as the construction of two additional approaches through on Larkspur Street.
Erik Brubaker, planning, parks and development director, said Ponderay has seen a lot of growth in recent years. What's changing is that now much of that growth is directed toward housing instead of commercial development.
"Now it's kind of shifted to where it's really the regional demand seems to be driving it as much as anything. There's a tremendous demand for places for people to live," he said.
The townhomes are just one of the developments aimed to address Bonner County's housing needs.
Another proposed development for a 96-unit development is slated to go before the city's Planning and Zoning Commission on April 14. The city has also received an application for 74 new homes behind McNearney Park, Miller said.
"The trend seems to be residential," she said. "That seems to be where the need is, and the community and the developers are stepping up to fill that need."
---