Tennis season with Panhandle & Play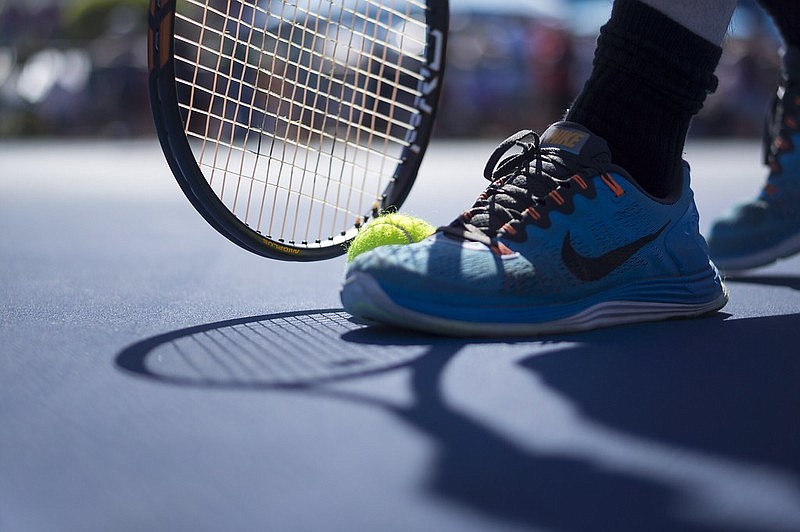 (Photo by Aron Mayo/ CC BY 2.0)
by
VICTOR CORRAL MARTINEZ
Staff Writer
|
March 30, 2021 3:44 PM
BONNERS FERRY — Kieran Ricci and Panhandle and Play will begin to offer tennis, pickleball and cardio tennis instruction for those interested in pursuing the sport or looking for a fun activity to commit to this spring.
Ricci is not new to tennis and will be bringing all his expertise and knowledge to help those of all ages and abilities to play tennis.
According to Ricci, he was given a racquet as a 7-year-old and never stopped playing tennis.
"I played full court tournaments by age 10 and was traveling around Australia playing national tournaments as a young teenager." Ricci said, "Growing up, I also played some sports on the side, which included Australian rules football, basketball and track & field."
As for college, Ricci started out playing at Central Alabama Community College, then transferred to Jacksonville State University.
Like many people who moved to the region after college, he was looking for a safer environment for his family and settled in Kalispell, Montana.
According to Ricci, after speaking to his pastor, he mentioned he preached in Bonners Ferry, and they looked into Bonners Ferry as an ideal place to settle down.
"We began attending church here by commuting from Kalispell on Sundays, and then we eventually decided to move here. My wife works from home, so this gave us some flexibility." Ricci said.
The Ricci family moved to Bonners Ferry because they wanted to be around more like-minded people but acknowledged the skeptical nature of born and raised residents.
"The people are friendly and welcoming, although they're understandably skeptical of newcomers since there's such an unprecedented influx." Ricci said, "My goal is to contribute my gifts to the area and continue to build more of the like-minded community here, not change it."
Ricci would often take his family to the Kootenai National Wildlife Refuge, past the fairgrounds, and notice that the tennis courts weren't being used.
"After thinking about it, I thought there was an opportunity to offer something new to the town. I contacted Sarah at Parks and Recreation, and she encouraged me to attend a meeting where I proposed my program. Since then, it's been full steam ahead." Ricci said.
According to Ricci, the goal is to teach kids and adults to learn to teach themselves. Ricci wants people to create a robust learning experience for adults and kids that take personal responsibility for their success.
"I don't want people to become reliant on me or any coach. Once a kid or adult learns to teach themselves something, they can apply it to anything." Ricci said.
The instruction's goal is to help beginners of every age learn how to do ball control; after learning ball control, simple exercises and a student may begin to play and score.
"During this journey, it's my role to help facilitate sound technique, strategy and mental toughness," Ricci stated.
According to Ricci, there are many benefits to playing tennis, including learning to deal with pressure, learning personal responsibility, and being humble in winning and gracious in defeat. I
"I know from personal experience that training my mind to accept outcomes on the court, good or bad, has helped me be patient and non-reactionary in my personal relationships." Ricci said, "In the end, the benefits depend upon the intention of the student, the maturity of the coach and the encouragement of the parents."
Ricci stated that tennis incorporates all fitness components such as strength, power, speed, agility and endurance on a physical level.
"The only disadvantage is that it's one-sided, which can create muscular imbalances. This is why I encourage practicing with both hands."
The name Panhandle and Play is a play on Ricci's wife's business, "Panhandle and Pearl," and the idea to incorporate Play in the title was to demonstrate the idea that there are many different ways to play.
"Tennis and Pickleball are the modes by which I teach people how to play, how to enjoy moving in their bodies, and how to not get injured, which will lead to a more joyful life."
There are a few options for the program at the fairground that includes tennis, pickleball and cardio tennis.
According to Ricci, pickleball is a cross between badminton and tennis. It's popular since it relies less on technique and the smaller court makes it quite a bit easier for older populations to cover the court. The rules are different, and the method is more straightforward.
Cardio Tennis is a high-intensity workout for adults, an alternative to an aerobics class, but you get to hit lots of tennis balls and listen to music outside at the fairgrounds.
The class initially starts without purchasing any items for the course because it's all provided.
"You can even borrow a racquet or pickleball paddle for the entire first term if you don't want to commit to buying equipment. I made sure that no barrier to playing exists in order to encourage participation." Ricci stated.
April 5-8 will be free lessons, and people can secure their spot by visiting panhandleandplay.com, click on 'free lessons' at the top right, then scroll down to the schedule and book in.
The spring term schedule will be released on Friday, April 9, at 9 a.m., and the term will kick off Monday, April 19. On the website, you can sign up for the newsletter to receive updates.
---