Moore granted change of venue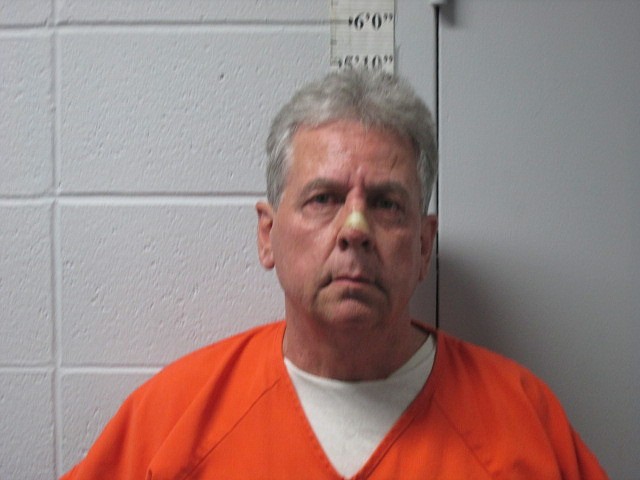 Daniel Lee Moore
(Photo courtesy BOUNDARY COUNTY SHERIFF'S OFFICE)
by
VICTOR CORRAL MARTINEZ
Staff Writer
|
March 31, 2021 5:36 PM
BONNERS FERRY — Presiding district judge Barbara Buchanan approved motions to quash subpoena requests of financial and intimate information of Jennifer Drake and approved a motion for change of venue to Kootenai County.
Daniel Moore, 63, is charged with second-degree murder and the use of a deadly weapon in the commission of a felony in connection with the fatal shooting of Brian Drake on March 12, 2020.
A trial on those charges is scheduled to begin April 12, but that date could change because of a backlog of cases in Kootenai County.
Katherine Bolton, Moore's defense attorney, made the request for a subpoena of information on life insurance policies, Brian Drakes alcohol use, financial records, and donations to the Drake family from charitable organizations.
Jennifer Drake's lawyer, Katharine Brereton argued that the subpoena is not a reasonable use of a rule 17 subpoena, and the rule applies to Moore's motive and is not specific to Jennifer Drake's motive in a criminal case.
"It is our position that the reason for the specific request in the subpoena is not to support any sort of defense strategy; it is to intimidate Drake as a form of harassment," Brereton said, "It also invades her privacy and denies her the dignity and respect which she is guaranteed by the constitution of the state of Idaho and by the crime victims act."
A motion for a change of venue was made by the defense and accepted by prosecutor Tevis Hull after the court asked the prosecutor's consideration on the matter. Buchanan approved the change of venue for the Moore case.
Buchanan noted the backlog of court hearings due to COVID-19 and stated she would need to speak to judge Richard Christensen regarding scheduling. Buchanan also denied Moore's third motion request for return of Property.
The prosecution and defense presented arguments about the state's motion request for a reconsideration of suppressed evidence.
Buchanan's memorandum decision on Feb. 12 granted Moore, 63, a motion to suppress evidence, which occurred during a custodial interview on Aug. 27.
According to Hull, law enforcement did not show coercive actions and presented cases that show precedent.
"He made those statements voluntarily," Hull said.
Buchanan will be reviewing the evidence presented and will take into consideration both legal presentations made.
Judge Buchanan stated Idaho rules of civil procedure 45 would grant a quash or modify the subpoena if it is unreasonable, oppressive, fails to allow time for compliance, requires disclosure of privileged or other protected matter no exception or waiver applies or subjects a person to undue burden.
"A life insurance policy, I don't see how that's relevant material in this case, so I'm granting the motion to quash," Buchanan said.
Recent Headlines
---