Senior exercise classes start up again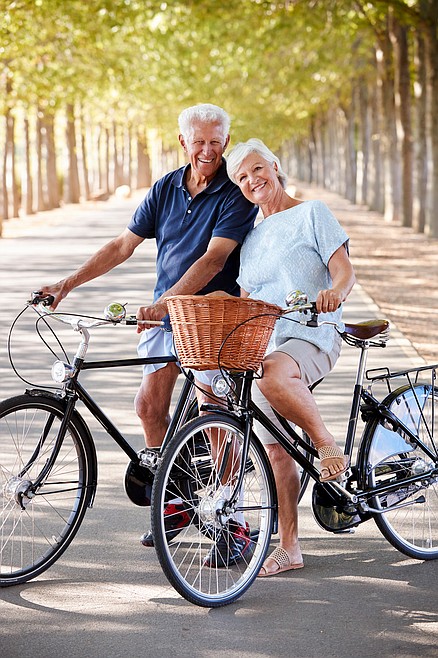 Photo courtesy of Panhandle Health District
by
ROSE SHABABY
Staff Writer
|
March 31, 2021 10:28 AM
BONNERS FERRY — Panhandle Health District's free "Fit and Fall Proof" class for seniors resumes, Monday, April 5. These classes focus on helping older adults improve their fitness, flexibility and mobility, or have a fear of or history of falling.
Classes will be offered three days a week: Mondays at 10:45 a.m. and Fridays at 1 p.m. at the VFW Senior Hospitality Center, and Wednesdays at the Church of the Nazarene at 11 a.m.
Instructors Karen Meeker and Cynthia Knittel have been teaching the classes for years and said they are glad to offer them again. Meeker is a physical therapist and Knittel is a physical therapy assistant. Both have years of experience in the home health field.
Meeker focuses on mobility, flexibility, cardio and movement designed to prevent injury while Knittel emphasizes strengthening aspects, sometimes through the use of weights. Their goal is to help seniors keep moving and maintain independence, said Meeker.
They address topics like how to turn your body, posture, standing, bending over, and more. They give seniors tools to help ease pain and discomfort, prevent injury, increase energy, reduce stress and improve concentration.
Meeker said it doesn't matter how many classes you've taken in the past, if any, and that they can adapt the class to your needs.
There's even a "dance session" at the end of each class. Meeker said that many of the attendees comment that they are surprised by "how quickly the hour goes by." She also stressed that the classes are more than just an exercise class. They are a social outlet, too. They want everyone to know that age shouldn't be a deterrent from playing and having fun.
Meeker also said that while they are happy that classes have resumed, it is still a PHD sponsored program, so masks and social distancing are required.
If you would like more information you can contact Karen Meeker at 208-267-2803 or Cynthia Knittel at 208-267-2695.
---