Governor signs abortion bill, does little to current laws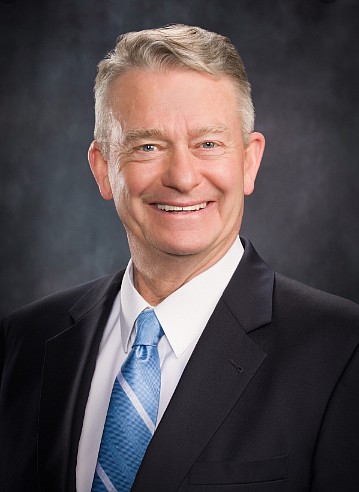 by
VICTOR CORRAL MARTINEZ
Staff Writer
|
May 3, 2021 9:49 AM
BOISE — Gov. Brad Little has signed into law HB 366, which prohibits an abortion following detection of a fetal heartbeat.
The bill, signed on April 27, requires a trigger situation, which means it would only go into effect when a federal appellate court upholds similar legislation from another state.
Similar bills have passed in other states, and some are already being presided over in court. In February, a day after a bill banning most abortions in South Carolina was signed into law by Gov. Henry McMaster, a federal court blocked the measure.
U.S. District Court judge Mary Geiger Lewis issued a two-week temporary block, while Planned Parenthood began a legal challenge.
The Idaho bill bans abortions after a fetal heartbeat is detected, around five or six weeks after conception. The legislation makes exceptions for medical emergencies and pregnancies that are the result of rape or incest.
Rep. Sage Dixon, R-Ponderay, and Sen. Jim Woodward, R-Sagle, both voted for the bill but Rep. Heather Scott, R-Blanchard, voted against HB 366 bill and a similar bill this legislative session.
Sponsored by Sen. Patti Anne Lodge and Rep. Steven Harris, the bill had enough votes to override any potential veto by Gov. Brad Little.
Lodge addressed concerns women may have with the commitments a child creates for a mother, saying, "We have a multitude of services available for women in crisis pregnancies. Choosing life is supported with compassionate help throughout the pregnancy and extends to 18 months after birth. Life goals can still be achieved for both the mother and child."
After signing the bill, Little released a statement in support of the bill, saying that lives will be saved as a result.
"We should never relent in our efforts to protect the lives of the preborn," Little said. "Hundreds and hundreds of babies lose their lives every year in Idaho due to abortion, an absolute tragedy. I appreciate Idaho lawmakers for continuing to protect lives by passing this important legislation, and I am proud to sign the bill into law today."
The bill details, "The legislature finds and declares that: The life of each human being begins at fertilization, and unborn children have interests in life, health, and well-being that should be protected."
The bill makes exemptions for victims of rape and incest but requires the victims to report their rape or incest case to law enforcement and provide a police report to a physician before they can perform the procedure.
According to the National Sexual Violence Resource Center, 40% of rapes and sexual assaults were reported to police in 2017, but only about 25% were reported to police in 2018.
The bill details that any licensed health care professional who intentionally, knowingly, and recklessly performs or induces an abortion, will be considered committing a crime.
Criminal abortion will be a felony punishable by a prison sentence of no less than two years and no more than five years in prison.
Blaine Conzatti, Family Policy Alliance of Idaho executive director, praised Little for signing the bill and making Idaho an anti-abortion state, saying the bill protects and preserves lives, saying that the legislation is moral and scientific with bipartisan support.
"This Heartbeat Bill is constitutionally, scientifically, and morally sound," Conzatti said. "And thanks to modern medical technology, every new parent now knows the excitement of first hearing their son or daughter's heartbeat during early prenatal check-ups. This explains why a reputable national poll found that nearly 70 percent of Americans — including 55 percent of Democrats — support this life-affirming legislation. Preborn babies with beating hearts deserve the same constitutional right to life accorded to any other living person."
---