This week in history - May 6, 2021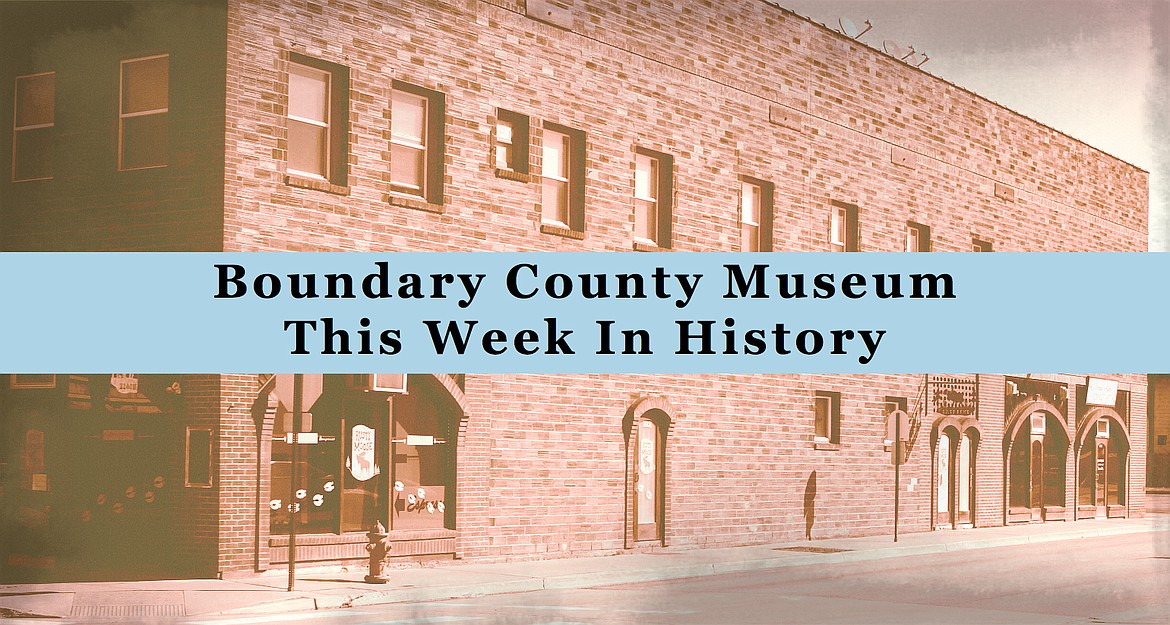 100 years ago
I. Causton, well known auctioneer, celebrated his 70th birthday in the company of 15 of his children and grandchildren. Mr. Causton and his family came to Bonners Ferry 27 years ago by steamer on the Kootenai River from Nelson. They later had a dairy on the north side of the river.
After careful planning all of the details of their annual "sneak day," the seniors gathered at the post office about 8:00 Tuesday morning. The party headed for Creston, B.C. and had splendid traveling.
J.M. Schnaterly's new gasoline launch made a trial run down to the mouth of Myrtle Creek. The new boat is one of the finest ever launched on the Kootenai River.
50 years ago
Word has been received from the University of Washington, School of Medicine, that two MEDEX trainees will soon arrive in Bonners Ferry to begin a year-long preceptorship with each of the resident physicians. Medex James E. Kling has been assigned to Dr. F. J. Coram. Medex Ernest Lucero, an ex-Navy medical corpsman, will work under the direction of Dr. C.J. Edwards.
The second annual "Cabaret," sponsored by the Boundary County Band Boosters, under the direction of Don Behm, will be presented Friday, May 7, at 7:30 pm in the new high school gym.
15 years ago
Nolan Stidham of Bonners Ferry won second place for the first grade level in the Idaho Public Television/KUID Regional Reading Rainbow Young Writers and Illustrators Awards Contest.
The Bonners Ferry Chamber of Commerce and Boundary Economic Development Council are coming together to bring business together. The third Boundary Business Network Social will take place at Bear Creek Lodge on Wednesday, May 17 at 6:30p.m.
The Bonners Ferry High School girls track team scored points in every event but one to claim first place at the Timberlake Invitational Friday.
Submitted by the Boundary County Museum
---