Gov. Little signs transportation funding bill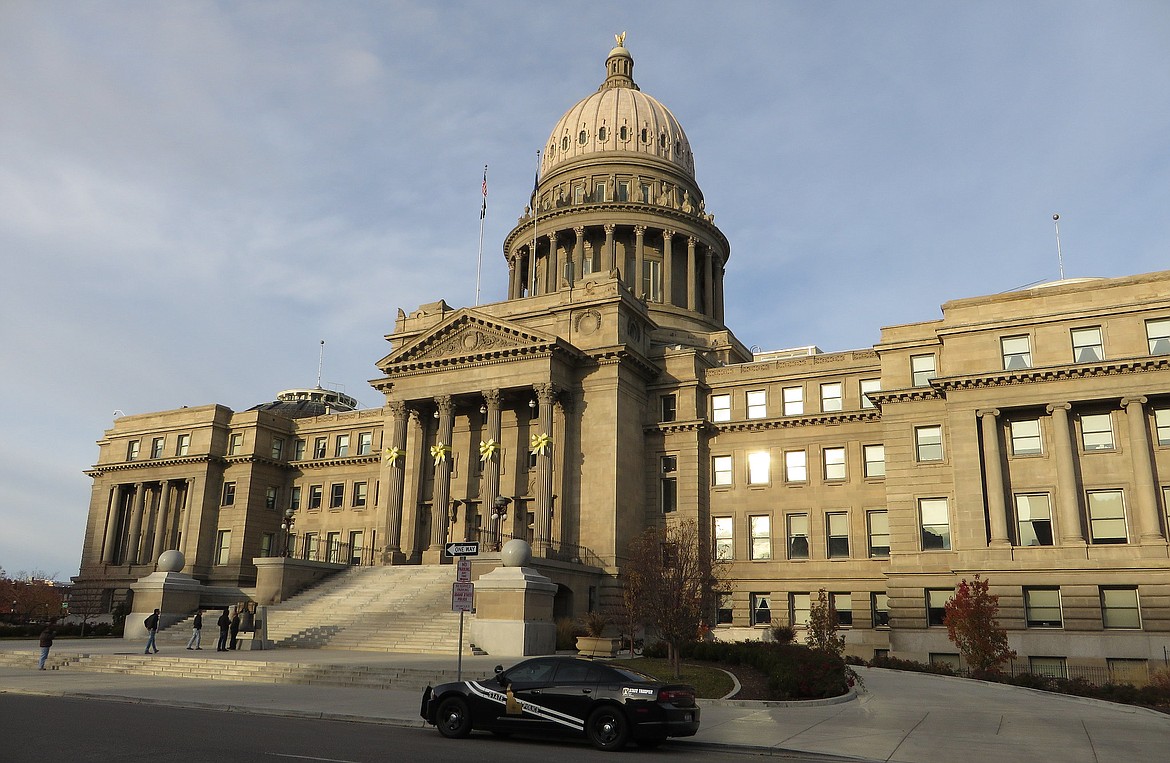 (Photo by Ken Lund / CC BY-SA 2.0) The Idaho State Capitol in Boise
by
VICTOR CORRAL MARTINEZ
Staff Writer
|
May 11, 2021 12:47 PM
BOISE — Gov. Brad Little signs historic HB 362, a transportation bill that will provide $80 million in continuous funding and allow the state to bond for up to $1.6 billion in transportation infrastructure projects.
The bill, which the governor signed on Monday, May 10, will allocate and increase funding for transportation infrastructure projects by increasing the sales tax allocation from 1% to 4.5%.
The bill is the most significant investment in transportation infrastructure in the history of Idaho. The bill also doesn't increase taxes or fees for Idahoans, according to Little.
Chairman of the house transportation and defense committee, Rep. Joe Palmer, R-Meridian, sponsored the bill, with Sen. Lori Den Hartog, R-Meridian, sponsoring the bill in the Idaho Senate.
On April 7, the bill was sent to the House committee on transportation and defense, and quickly moved forward to pass the House by a vote of 59-11 with Rep. Sage Dixon, R-Ponderay, voting in favor of the bill and Rep. Heather Scott, R-Blanchard, voting against the bill.
Scott spoke against the bill on the House floor, claiming that it would create debt for future generations during the house reading, which played no importance to the vote.
The Senate, along with Sen. Jim Woodward, R-Sagle, voted 29-6 to send the bill to Little's desk for signing, which aligned with his revitalization of the transportation infrastructure plan.
According to Little's office, $126 million in a one-time fund was directed to help advance and propel transportation projects as part of his "Building Idaho's Future" plan.
Recent U.S. Census data shows that Idaho is the second-fastest-growing state in the nation, and the need for improved transportation is critical to sustaining the state's growth, according to Little.
"One of the most basic responsibilities of government is to provide a transportation system that facilitates commerce and keeps citizens safe," Little said, "I appreciate my partners in the Legislature and Idaho businesses for recognizing the need to invest strategically and sustainably in transportation."
Dixon said he supported the bill because it provides much-needed funding for the state highway system.
"HB 362 provides additional dollars to local jurisdictions that will increase over time as sales taxes increase," Dixon said.
Sen. Woodward stated that he preferred other versions of the bill because it provided additional funding for local municipalities but supported the bill as it was presented.
Stating that the $1.5 billion funding will help projects over the next six years, that many Idahoans can expect to see safer roads with additional capacity, especially with a bond fund source.
"I believe a bonding mechanism is an appropriate way to fund large projects because it allows today's users of the system to pay for today's system," Woodward said, "In other words, growth is paying for growth."
---