Badger softball ready for districts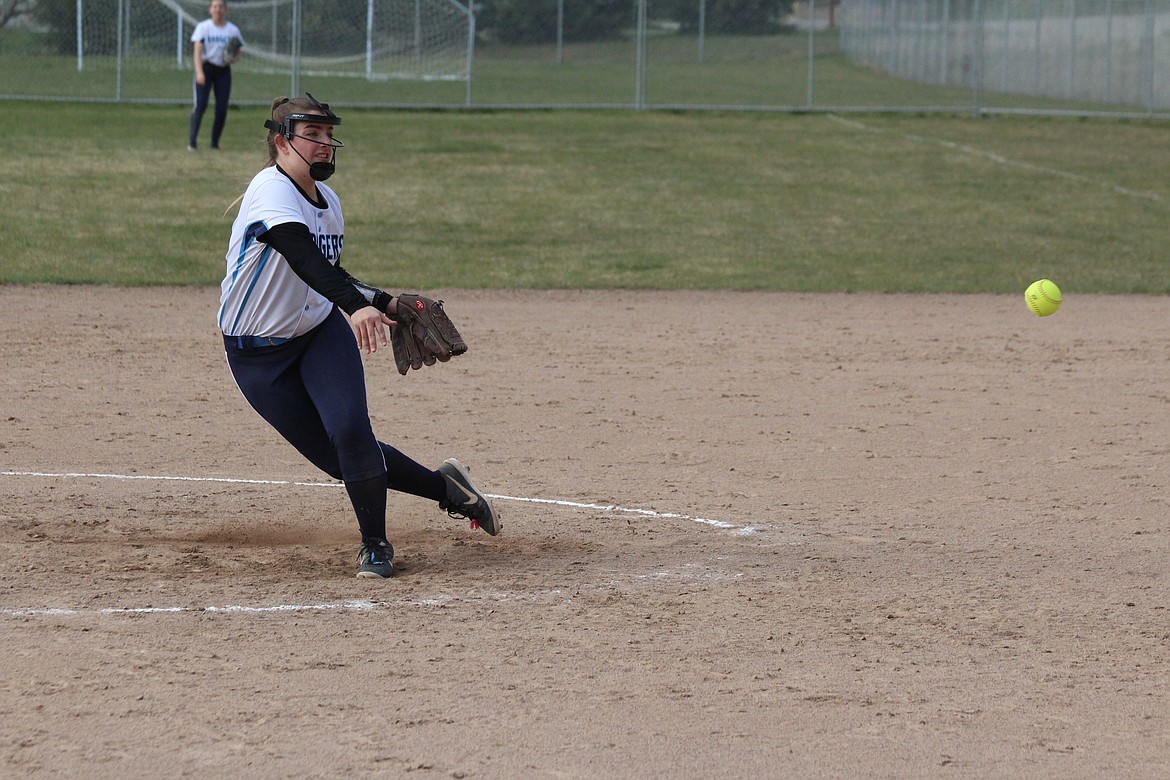 Anna Bliss striking out IML rival Spartans.
by
VICTOR CORRAL MARTINEZ
Staff Writer
|
May 12, 2021 11:30 AM
BONNERS FERRY — The Badgers earned the No. 2 seed in this week's 3A district tournament, and opened postseason with a 13-8 win over visiting Kellogg on Tuesday, advancing them into the district championship game.
According to coach Kassy Skeen, the Badgers only struck out three times compared to the seven strikeouts that Kellogg had.
Skeen stated that playing small ball toward the end worked in the Badgers' favor by throwing the Wildcats off their game and exposing their struggles with bunt coverage.
"Every bunt we laid down we got on base, and that's pretty incredible," Skeen said, "We didn't score in the first inning but came alive in the second, scoring seven."
Bonners Ferry's offense responded after Kellogg opened the game with three runs in the first inning. The Badgers took command of the game with a four-run fifth inning, Skeen said.
Skeen stated that her team managed to hold off the Wildcats after they scored three runs in the fifth and sixth innings.
According to Skeen, she was proud and impressed with the whole team's improvement and taking a win against Kellogg after losing to them in a previous league match.
"This is a great start to the district tournament and I have high hopes for these girls to continue on, they're fighting strong to keep their season going." Skeen said.
Skeen praised Kaylee Sumpter for her contribution to the team and improvement in her base running.
"She has improved so much this season and it is incredible to see such growth where she is starting to recognize the game on her own becoming a really strong player." Skeen said.
The offense and defense performed well, and heading into districts, the badgers show a solid foundation with communication and focus on getting hardware.
"One of the best games I've seen these girls play, you could really see the heart and want to continue on in the district tournament." Skeen said.
Bonners Ferry (8-11) travels to top-seeded Timberlake at 4 p.m. Thursday for the district championship game. The winner of that game advances to state; the loser will host either Kellogg or Priest River in the district second-place game at 4 p.m. Friday.
---