Community orchestra May concert featuring young pianist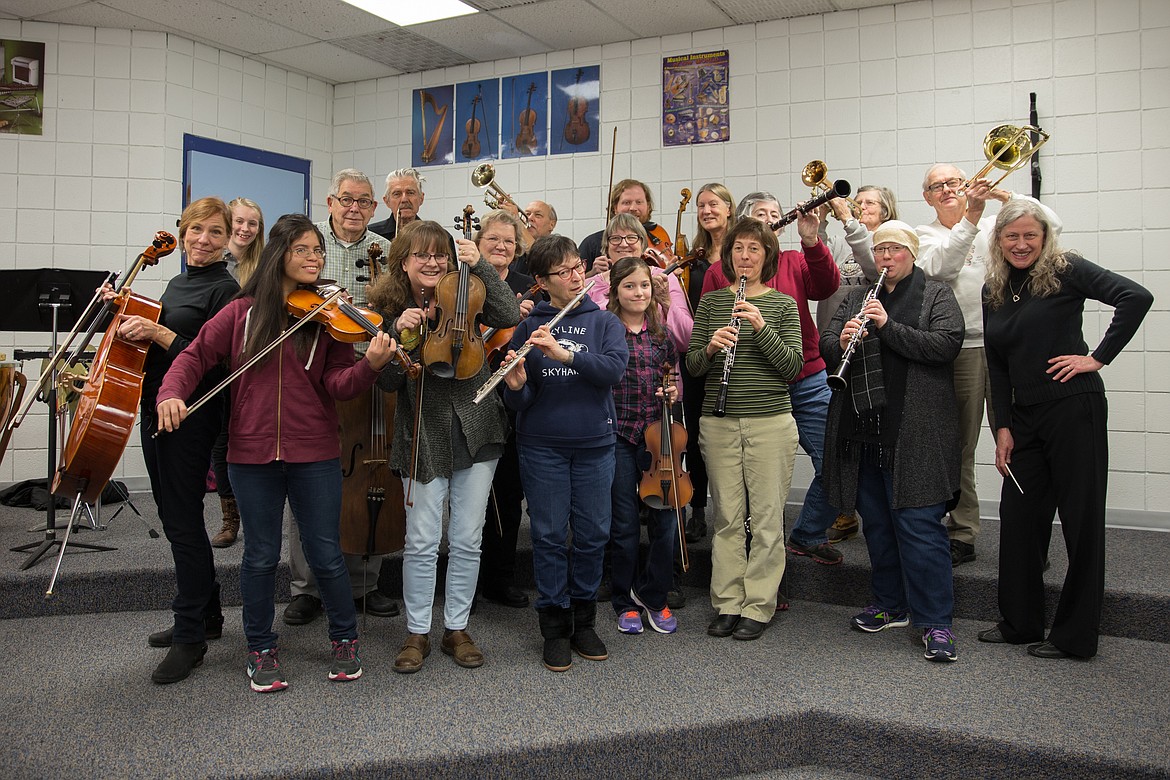 Courtesy photo "Holiday Spice," performed by the Boundary County Community Orchestra and directed by Glenda Novinger.
by
ROSE SHABABY
Staff Writer
|
May 12, 2021 12:06 PM
BONNERS FERRY — The Bonners Ferry Community Orchestra will be holding its first post-pandemic concert on Sunday, May 23 at 3 p.m. at the Bonners Ferry High School Becker auditorium. The concert will feature a number of Americana pieces, as well as a guest soloist, Daniel Beal. Both the orchestra and Beal will be led by director Glenda Novinger.
The orchestra's special guest, Beal, is a young pianist from Coeur d'Alene. His bio says that he enjoys competitive piano and has won many local and regional competitions over the last several years.
He enjoys a variety of music and has performed everything from Bach to Sinatra and Chopin to Disney, playing in venues like retirement centers, community libraries, talent shows, live radio, private parties and county fairs. His other interests include reading, numismatics (the study or collecting of coins, paper currency and medals), cars, singing, guitar, tennis and hiking.
Beal will be playing one of his favorite pieces, Beethoven's Second Concerto, accompanied by the Bonners Ferry Community Orchestra.
Novinger has put together a lineup of pieces intended to celebrate the United States. Attendees will hear pieces like "American Landscape" by Aaron Copland, "God Bless the U.S.A." by Lee Greenwood, "Moonlight Serenade" by Bob Cerulli and Gershwin by George!, a medley of recognizable classics.
Under Novinger's guidance, the orchestra has grown since she took over in 2017, although the pandemic curtailed practice for almost a year. They started meeting again in March and Novinger found their numbers were slow to get back to normal. She's happy to report they are back up to 24 instrumentalists and anticipates they will continue to grow.
Novinger welcomes anyone who has played an instrument in the past to join the orchestra, even if it has been a while. When they join, she said they are "joining a family," and it becomes more than just an activity. She does everything she can to make sure members have fun and enjoy being a part of the orchestra.
Concerts are free, but donations are welcome. Novinger puts together a different arrangement for each concert, but sheet music is expensive; in 2019 they spent around $1,000 to purchase it for three separate performances.
If you have any questions or requests for performances, would like to join the orchestra, or would like to make a donation, please contact Glenda Novinger at 208-597-1118.
---