This week in history - May 13, 2021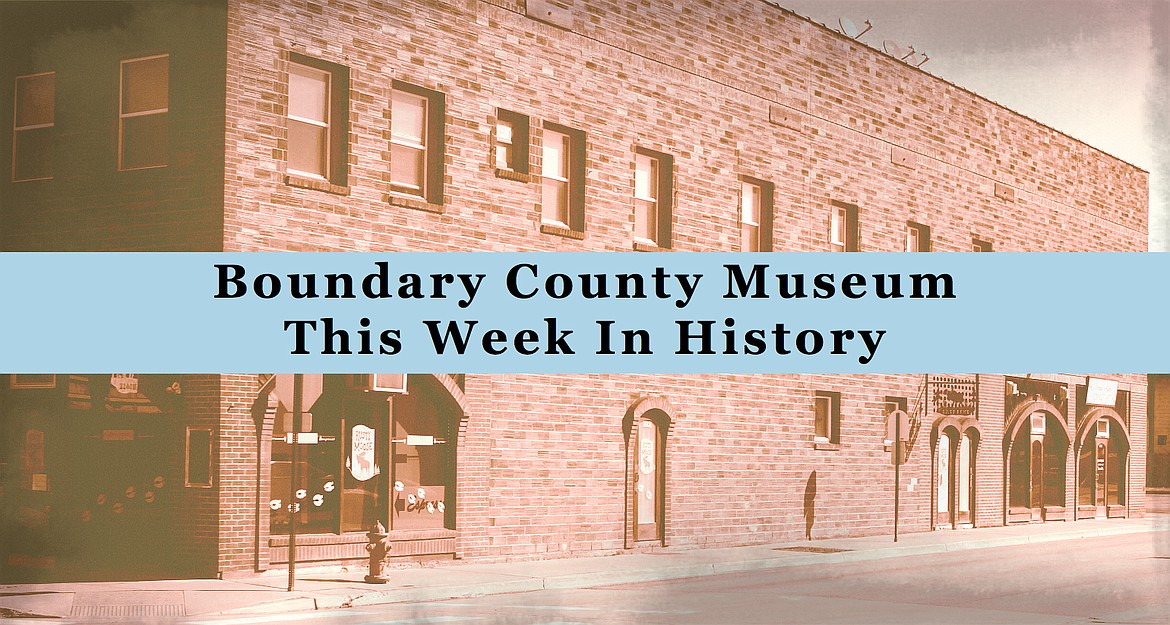 100 Years Ago
A deal was closed yesterday which will result in the consolidation of the Rex and Amazon theatres. W.L. Casey and E.J. New, proprietors of the Rex Theatre, purchased the Amazon Theatre building, fixtures and the goodwill of the business of Charles Woods.
The Bonners Ferry baseball club defeated the Great Northern Railway Team of Spokane on the local diamond Sunday by a score of 13 to 4.
The Bonners Ferry Lumber Company, through its vice president and general manager, R.H. McCoy, has donated 10,000 ft. of lumber to the Boundary County Fair Association.
50 Years Ago
Harold E. Andersen, forest supervisor of the Kaniksu National Forest located in Idaho, Washington and Montana, has been named supervisor of the three million- acre Superior National Forest in northern Minnesota, it was announced here this week.
Postage rates will increase May 16. First Class letters will go from 6 to 8 cents an ounce.
A letter of resignation was received and accepted by County Commissioners Monday from Robert Diller, Constable. Ernest Eddy, former Constable here, was sworn in to complete the two year term.
15 Years Ago
Bonners Ferry Police are seeking a suspect in a car arson that left the interior of a white Nissan Pulsar NX charred May 2 in the parking lot of the Jenni Lane Apartments.
Derek Carpenter, a 1999 graduate of BFHS, arrived at Camp Anaconda, Iraq in the last week of April to begin a one year tour.
The BFHS girls track team wrapped up the Intermountain League Title with a 105-41 win over Priest River May 2 in Bonners Ferry. Kaitie Poston broke her own record in the discus throw with a throw of 151'8 ½'' and also won the shot put with a throw of 41'3'' to lead the Badgers.
Submitted by the Boundary County Museum
---