Girls golf take home 3A state champion title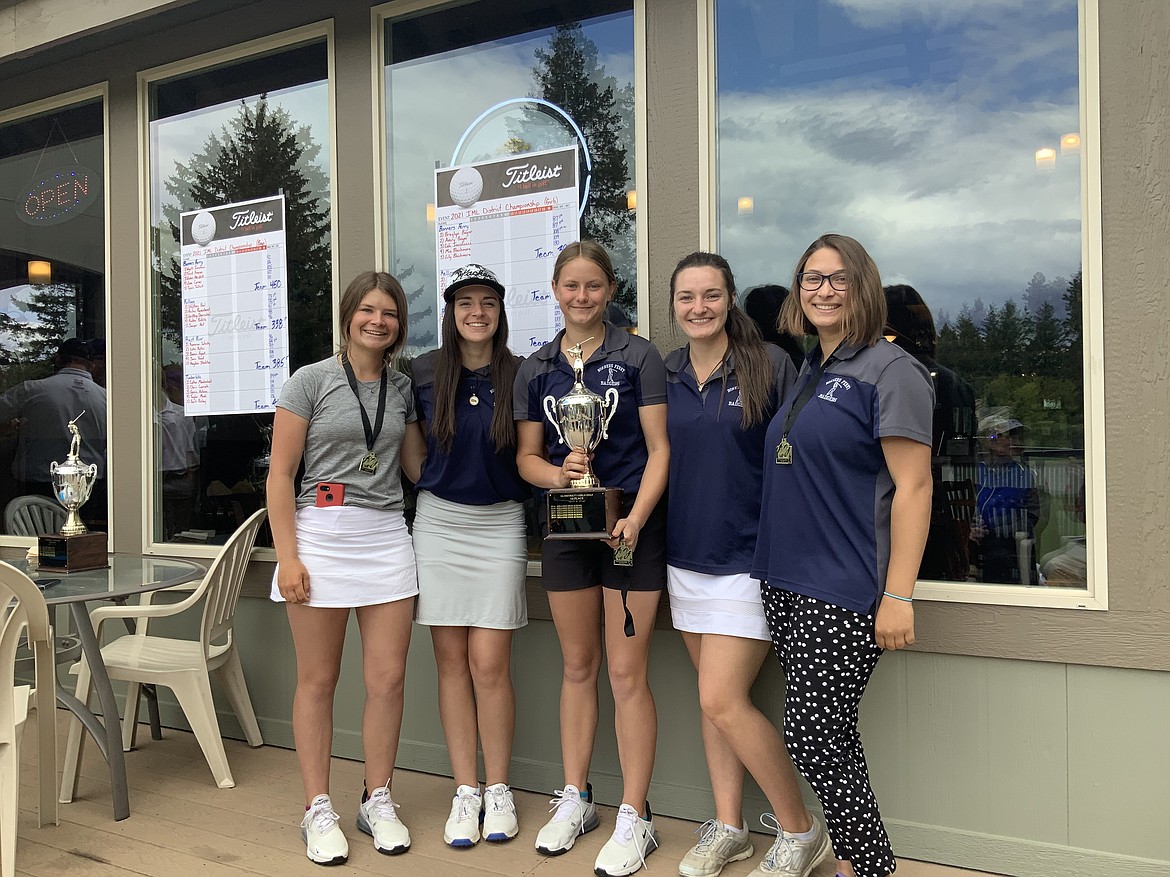 (Photo courtesy of BFHS Golf) Pictured Avery, Mia, Braylyn, Lily and Cali
by
VICTOR CORRAL MARTINEZ
Staff Writer
|
May 18, 2021 12:18 PM
RATHDRUM — Girls golf team takes first place on day one of the state competition at Twin Lakes golf course.
Braylyn Bayer, Avery Bayer, Cali Iacolucci, Mia Blackmore and Lily Blackmore all contributed to taking first place on the first day of competition. The second day of the competition continues Tuesday, May 18.
Braylyn Bayer and Avery Bayer placed third and fourth place respectively on the first day of the competition.
1 Braylyn Bayer 85 85

2 Avery Bayer 88 88

3 Cali Iacolucci 101 101
4 Mia Blackmore 116 116
5 Lily Blackmore 138 138
TEAM SCORE 390 1st place
---