It's a dog's life for local author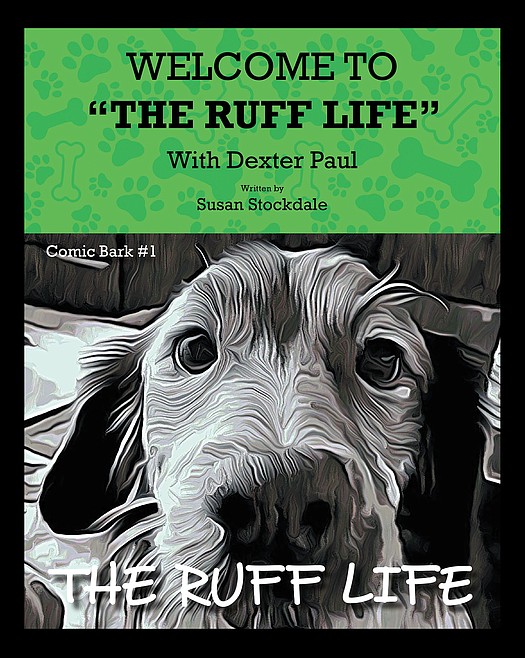 Image courtesy of Susan Stockdale
by
ROSE SHABABY
Staff Writer
|
May 19, 2021 12:59 PM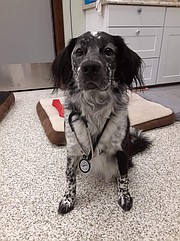 When Susan Stockdale worked as a veterinary nurse she never considered becoming a writer.
Then, one day, an Australian shepherd/lab mix puppy she later named Dexter Paul walked into her clinic and straight into her heart. She knew that same day he'd be coming home with her and almost four years later her first book, "The Ruff Life" was born.
"The Ruff Life" is "comic bark No. 1" in a six-book, family-friendly series designed to help educate people on how to properly care for their dogs. It's a comic book-style, Dexter Paul guided series. You'll find his smiling, doggy face on every page. All of the graphic design is done by Stockdale.
Dexter Paul helped inspire the series but her veterinary work played a part as well.
That work included the "Fear Free" program created by Dr. Marty Becker. The program's mission is to prevent and alleviate fear, anxiety and stress in pets by inspiring and educating the people who care for them.
The program taught her a lot about "the psychology of animals and how to handle them" to make activities like going to the doctor not as frightening for them. Stockdale illustrated the point, saying "if we go to the doctor and they manhandle us," we wouldn't like it either, but animals are often treated in a similar manner.
"They can't rationalize" what's happening to them, she said. "I would honestly never work in a clinic that was not 'fear free.'"
Stockdale said people need to understand that, in many ways, dogs are like children and need the same care, love and nurturing. They need their teeth brushed, should wear seatbelts and life jackets, and more. The trick is to be "calm and patient," she said. The main goal of the book is offering "tips to make life easier" as a dog owner.
She also has a website, https://therufflife.org/, where fans can go and learn more about Dexter Paul and watch videos he's "created," as well as an interactive Facebook page where Dexter Paul will answer questions about the book and more.
Comic bark No. 2, currently in the editing process, will feature Dexter Paul taking a fishing trip. No. 3 will involve a trip to the doctor where Dexter Paul will have to deal with things like vaccines and having his ears checked, and it will discuss all the things that happen at a vet's office and why.
Stockdale has three more books outlined for the series, although she didn't reveal any details and was quick to point out that she didn't actually write the books. Dexter Paul is the true author. "I'm just his mom," she said with a smile.
---