Beatrice E. Madill, 83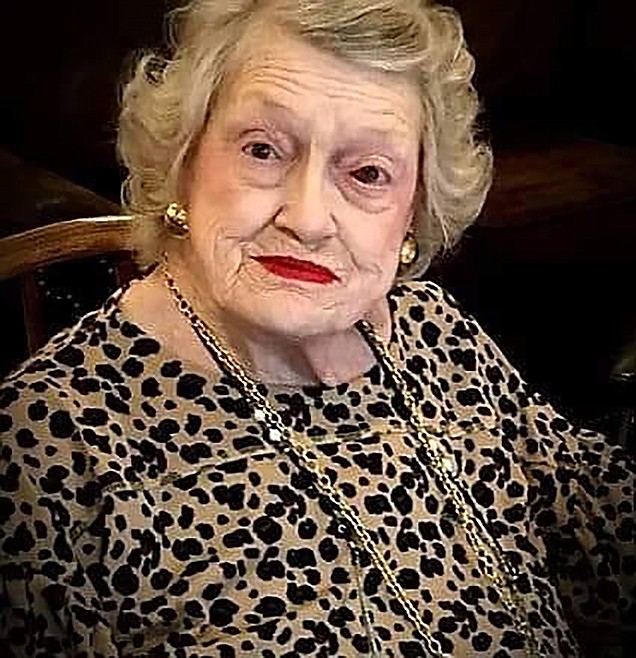 |
November 12, 2021 12:51 PM
On Monday, Nov. 8, 2021, our mom Beatrice E. Madill, passed into the arms of her Lord and Savior, Jesus. She was 83 years young. 
Beatrice was born to Ethel M. Lapp and Herman Oscar Way in Delaware on Sept. 1, 1938. 
She was born into a family of seven children. She is survived by her three eldest siblings, John, Pauline and Frank.
She married Richard Albert Madill and they shared 50 years of marriage. He was the love of her life, second only to Jesus. Her three children, Russell Way Madill, Bradely Albert Madill and Nicole Diana Madill Klupenger will remember her as a loving and uplifting woman who was a positive influence, a woman who brought with her life to every situation. 
Beatrice was a strong and intelligent lady. She was a woman before her time. She came to love the Lord, her Savior and asked that her memory be one that emphasizes her abiding faith in her Lord and Savior, Jesus Christ. Her dearest hope is that "every soul who ever touched my long and fulfilled life will be with me in my next life in Jesus' presence. " Beatrice looked forward with excitement to the sure wonders of her next life. "This earth is beautiful, just imagine how glorious eternity will be." 
Beatrice was an example of a woman who truly loved God. She graduated from Delaware High School. She began her adult life working as a secretary. In later years, after finding Jesus, she gave her all and followed his lead with her husband. They created Cornerstone Counseling and gave their heart and home to those in need. In California, they set-up a coffee house, thrift store, counseling center and welcomed all into their hearts and lives. They did not ask for money, trusting God to meet their needs. Beatrice worked and attended college to fulfill her dream of becoming a counselor. Because of her determination and enduring faith her husband joined her as a pastoral counselor. Beatrice led her mother and father, siblings, husband and children to God. Her life has influenced so many others to have a personal relationship with our Lord and Savior. 
After the death of her husband, she went into ministry with Good Samaritan Ministries in Hermiston, Ore. There she met and mentored many people. Her loving kindness, enduring faith and open heart was succor to many in need.
To be with family, she moved to Bonners Ferry, Idaho. She moved into the Restorium and found many close friends and companions. Even there, she opened her heart and ministered to others. 
Even in the Restorium she remained "feisty and eccentric of spirit" a part of the "Red Hat Society." She would tell me that "Happiness is a way of travel with the Lord, not a destination." She wrote the Restorium news and loved putting words on paper for all to see and experience the lives of those she lived with. 
Anyone who knew Beatrice, understood her love for giraffes. She always felt close to the animals but her giraffes were "her." She would say "they are eccentric and awkward, but beautiful and strong. They see things that others don't and live in places others can't." 
She loved to sing and had a beautiful voice, like the angel she was. 
Christmas was her favorite time of the year. Memories of her decorating, making lebkuchen and oatmeal cookies are a favorite. She loved her animals and even adopted a cat at the Restorium, making sure he was fed and warm even in winter months.
For her daughter, Bea was her best friend, loving and wise teacher. Words can't express how much she will be missed and how much she is loved. For her grandchildren, Bea was kind and caring, giving and always available to listen and share Jesus. For her friends, she was open, welcoming, loving, gentle and kind. Truly an Angel. 
Beatrice is survived by her sons, Russell Way Madill and Bradely Albert Madill; and her daughter, Nicole Diana Madill Klupenger. She leaves behind her loving grandchildren and her sister, Pauline; and brothers John and Frank. 
If you had the opportunity to meet and know our mom, Beatrice, we know you were truly blessed. I know we are. For those who came into her life short- or long-term, you can know that you were always in her thoughts and prayers. For everyone, who was in her life, thank you and God bless.
A memorial service will be held at 11 a.m. Saturday, Nov. 20, 2021, at Bonners Ferry Funeral Home. You can sign Bea's guest book there. To leave a message or memory for the family, please go to www.bonnersferryfuneralhome.com. Bonners Ferry Funeral Home is caring for the family.
Recent Headlines
---