Boundary Bounce now open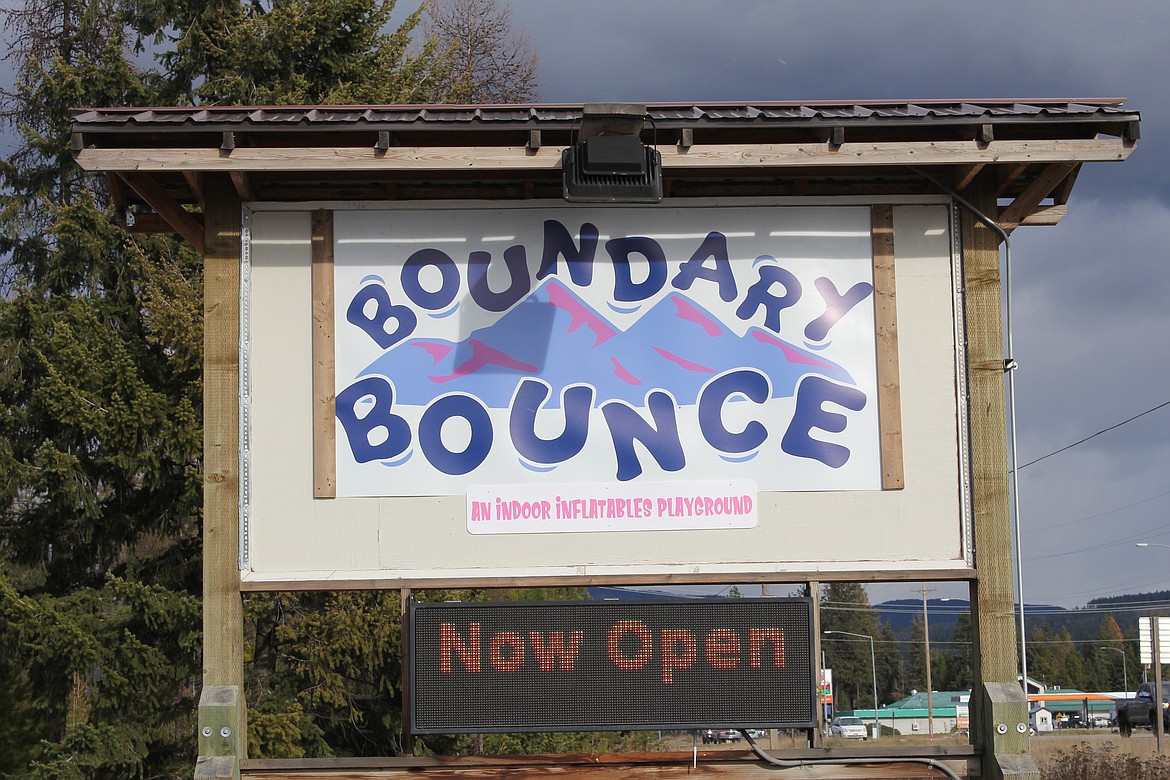 Boundary Bounce in Three Mile is now open for business and bouncing fun.
(Photo by: Cynthia Bonsant)
by
EMILY BONSANT
Hagadone News Network
|
November 18, 2021 1:00 AM
BONNERS FERRY — Come bounce around at the new Boundary Bounce at the old Yoder's Market store location.
Luke and Nancy Croll, owners of Boundary Consignment, have just opened up a bounce facility for the community. The Crolls said they saw a need in the community for a bounce house facility a few years back, but were not ready to pursue the idea at the time.
"We saw the need when the previous bounce house closed," Nancy said.
Boundary Bounce is an indoor inflatable playground for safe and inside fun for kids of all ages. There is a ball pit, a slide, a true bounce house, an inflatable obstacle course and a pirate ship. For little ones too tall for mom's lap, but too small for the playground, there is the "Too Tall Club" — a protective area for little ones to play safely away from the jumping bigger kids.
Safety and cleanliness is a big concern to the Crolls. Nightly, the inflatable playground is mopped down with organic disinfectants that clean for COVID-19 and all other viruses. Flooring has shock absorb padding. There is extra paddling on the exits of the inflatables and extra foam for each ball pit.
Over the screams of laughter, one parent said that this was her first time of many at Boundary Bounce.
"It is great entertainment for the kids," she said.
She said that the price for admission was fair compared to only five minutes of fun at the fair. She was happy that even her toddler had a space to play safely in the "Too Tall Club."
Bouncers ages 12 and up must be accompanied by a younger sibling, so as to avoid rough housing.
Nadia Fleck, a baby sitter said that she has been coming to Boundary Bounce every day of the week. She said when she starts her day the kids are asking "when can we go bouncing."
Fleck said a trip to Boundary Bounce really tires the kids out and is great fun for them and for her to watch from the comfort of the parent sitting area.
The fun isn't just for kids. There is a complimentary self-service coffee bar. There is a suggested donation for the service in order to keep Boundary Bounce fun, affordable and caffeinated. All of the inflatables can handle adult weight and are rated for adult use. Luke Croll said that Boundary Bounce is not scheduled for adult only nights at this time.
The Crolls said the hardest part for the project was finding a location. Once the Yoders retired, their location in the Three Mile area became the perfect spot for their bouncing business plan, the Crolls said.
Yoder's Market opened 11 years ago on Nov. 8, said Luke, and so it was only right the Boundary Bounce held a soft opening on that same day. The business will hold its grand opening on Saturday, Nov. 20. There will be a ribbon cutting ceremony by the Bonners Ferry Chamber of Commerce at 10 a.m. followed by free hotdogs.
Boundary Bounce is located at 56 Plato Drive in Bonners Ferry. Hours are 10:30 a.m. to 6 p.m., Monday through Saturday. They have hourly, monthly and yearly rates. Party information and booking can be found at pocketsuite.io/book/boundary-bounce.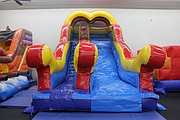 ---