Dodge Peak Lodge back for business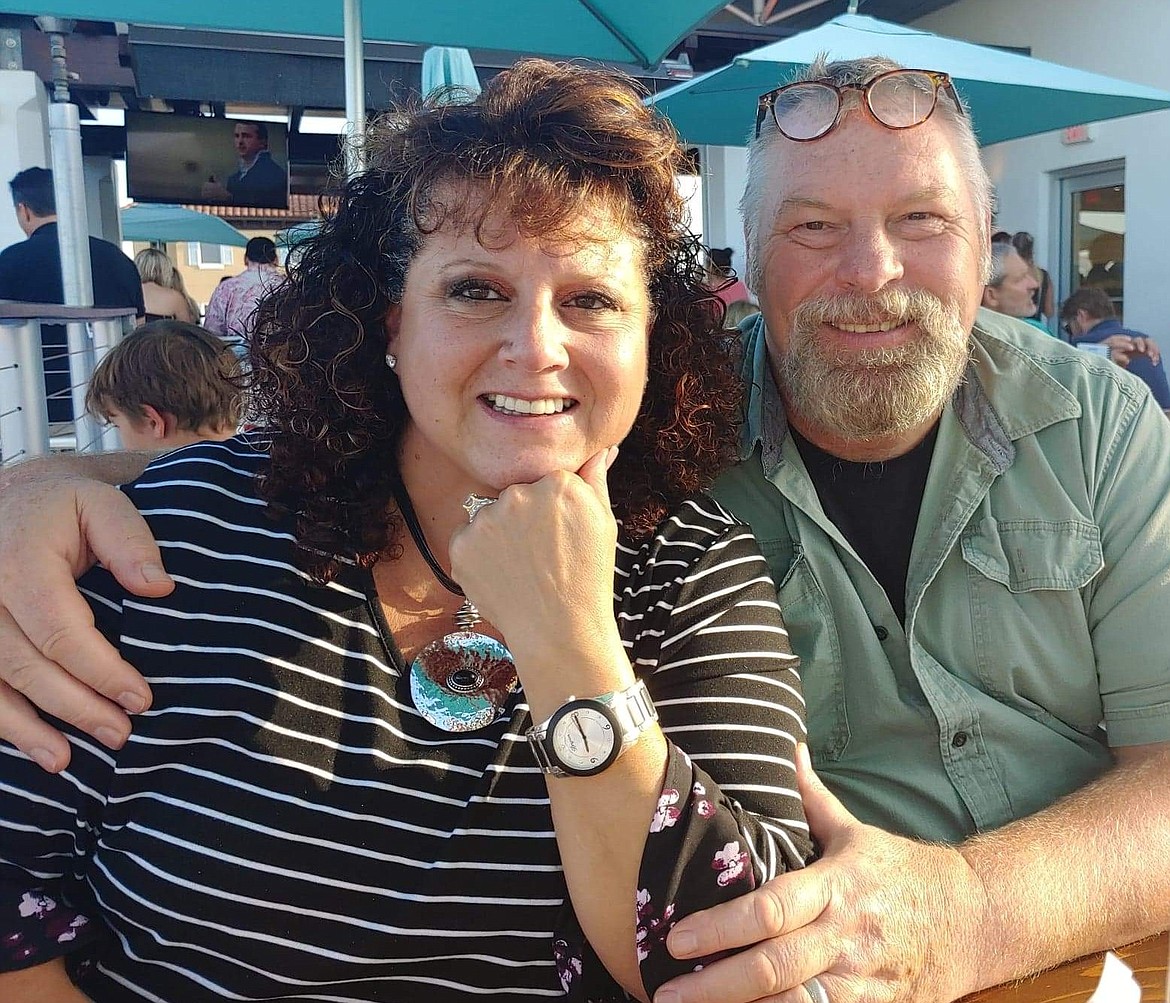 (left to right) Kim and Dirk Van Der Kolk owners of Dodge Peak Lodge and Tavern at the Lodge. The kitchen is open again.
(Courtesy photo)
by
EMILY BONSANT
Hagadone News Network
|
November 24, 2021 1:00 AM
BONNERS FERRY — Dodge Peak Lodge and Tavern is back for business after a long hiatus as the chef and co-owner recovered from a motorcycle accident.
Last July, chef Dirk Van Der Kolk was in a motorcycle accident with a family member while on a scenic drive near the Canadian border. Van Der Kolk was airlifted to a Kootenai County hospital to be treated. His family member died on scene.
Van Der Kolk dislocated his shoulder, punctured a lung and broke nine ribs in the accident. He attributed his survival to his large stature. Within 10 days Van Der Kolk lost his stepson as well.
The summer was a harsh one for the family. Kim Van Der Kolk, his wife said that Dirk is still recovering and is still receiving treatment.
"I have pain," said Dirk, "but I'm bored […] I can't sit here and wait to get better."
Kim said that the whole staff is back and it has been a collaborative effort across the board to get the business back up and running. The Van Der Kolks said they wanted to thank the community for their tremendous support through this trying time.
"We want everyone in the community to know that their thoughts, prayers and offers for help did not go unnoticed," Kim said.
Tavern at the Lodge is open for European cuisine themed dinner Friday through Sunday from 5-8 p.m. Call 208-267-7268 for reservations.
---