This Week In History - Nov. 29, 2021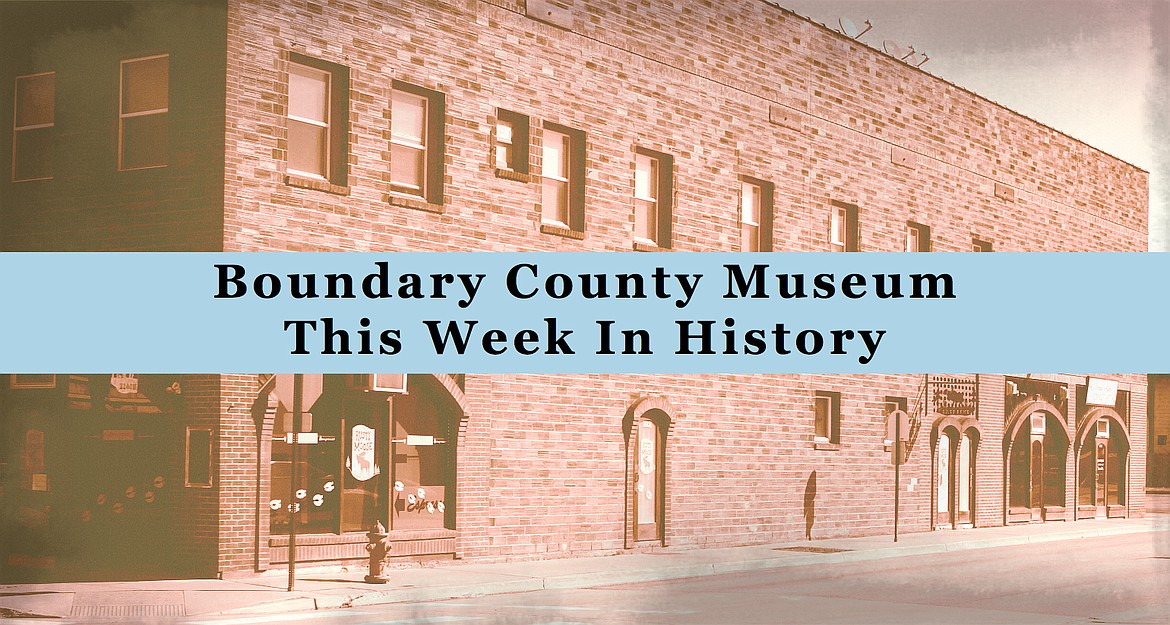 |
November 25, 2021 1:00 AM
100 Years Ago
Joe Coons, who came here recently from Stafford, Kansas, has leased the building adjoining the Amazon Theatre, formerly occupied by the Amazon Electric shop, and has opened a lunch and short order stand which will be known as Joe's Chili.
The Idaho State Highway Commission has issued a notice to contractors calling for sealed bids for the construction of 2.08 miles of graveled road on the North and South highway. The proposed section of graveled road begins at the city limits of the Northside and extends north towards Porthill.
The Spokane International Railway Company will put a crew of men at work at once "day-lighting" tunnels on its line north of Bonners Ferry. The decision to "day-light" these tunnels was reached when it was found that all timbering inside the tunnels would have to be replaced soon.
50 Years Ago
Miss Chris Schauble was crowned 1972 Bonners Ferry Junior Miss by outgoing Junior Miss, Miss Carla Newhouse, at the highlight of Saturday evening's competition at BFHS gymnasium.
Several "firsts" have been announced in connection with the big grand opening slated this Friday and Saturday evening of the spacious new Lantern Motel and Café Dining room by Mr. and Mrs. Bill Bolding, owners.
Earnie Woods pushed Allan MacDonald from top place this week in bowling. Earnie bowled a 646 series, while Alan came in second with a 644 series.
15 Years Ago
The 65 workers laid off by Riley Creek's Moyie Springs mill on July 24 will not be called back to work, the company announced Thursday.
Ballet Idaho presents "The Nutcracker" ballet Thursday, Nov. 30 at the Bonners Ferry High School Auditorium.
Bonners Ferry sent 56 wrestlers to Sandpoint on Saturday. The 12 little guys won 15 blue ribbons, and 17 red ribbons. Of the other 44 wrestlers, 23 medaled.
Lucy Song Kim-Brown was selected Student of the Month for Bonners Ferry High School by the Sandpoint Elks Lodge. The criteria for Elk's Student of the Month are character, citizenship, service, scholarship and leadership.

~Submitted by the Boundary County Museum
Recent Headlines
---