Jeannette Johnson Levig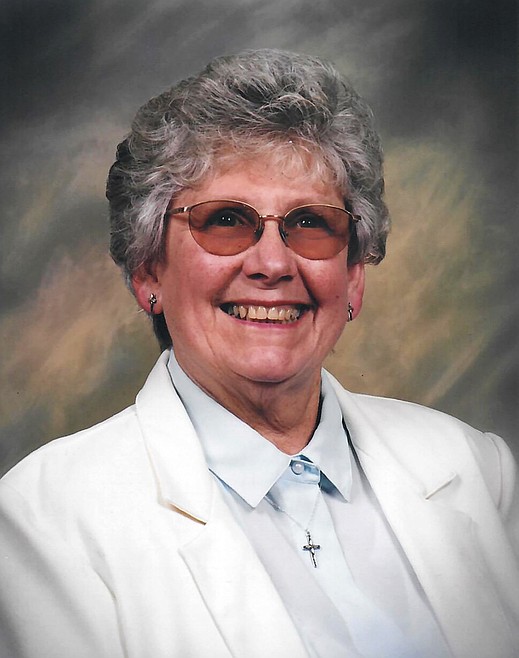 |
November 29, 2021 2:02 PM
On Nov. 23, 2021, Jeannette Johnson Levig took the hand of Jesus and entered her final rest.
She was born April 23, 1926, in Zearing, Iowa, to Dwight Elmo Johnson and Mabel (Armstrong) Johnson.
After graduating from Lincoln Township in Zearing, she studied at various colleges and graduated with a geology degree at age 46.
She married Edwin Lincks in 1944 in Chesterland, Ohio, and had four children. After the dissolving of this marriage, she married Leslie H. Levig in 1959 and moved to Bonners Ferry, Idaho. To this marriage was born one daughter.
In 1972, Les and Jeannette, with their two youngest daughters returned to Bonners Ferry where they have lived ever since with the exception of one year that they spent in Tanzania, Africa, as volunteers for the Evangelical Lutheran Church of America.
Jeannette had been very involved with the Girl Scout programs in her youth through 1961. She later transferred this energy to teaching Sunday School and working with foreign exchange students through the Youth for Understanding program.
She loved to work in her yard, and paint, travel and study. She also loved pursuing her family history.
She was preceded in death by both parents; brothers Everett and Donald Johnson; her sons, Dennis and Donald Lincks, and one still-born son; her husband, Leslie and one grandson, Timothy Lincks.
Surviving are her three daughters, Cathy Hatcher (husband Rick) of Afton, Tenn., Beth Butters (husband Leslie) of Bonners Ferry and Lynn Self (husband Ron) of Naples, Idaho; and two daughters-in-law, Rona Lincks and Sharon Lincks, both of Bonners Ferry; seven grandchildren and their spouses; and numerous great-grandchildren; as well as great-great-grandchildren.
Viewing will be held at Bonners Ferry Funeral Home from 4-8 p.m. Tuesday, Dec. 7, 2021. Funeral services will be held at 11 a.m. Wednesday, Dec. 8, 2021, at the Trinity Lutheran Church in Bonners Ferry, with interment to follow at Grandview Cemetery.
Memorials can be made to the Ed Project in Zambia, Africa, by going to https://edprojectzambia.com or by dropping a check off at Verizon Wireless.
The family would like to thank the staff at Sunset Home for their loving, attentive care of our mother during her final months. To leave a message or memory for the family, please go to www.bonnersferryfuneralhome.com. Bonners Ferry Funeral Home is caring for the family.
Recent Headlines
---