Man faces rape and assault charges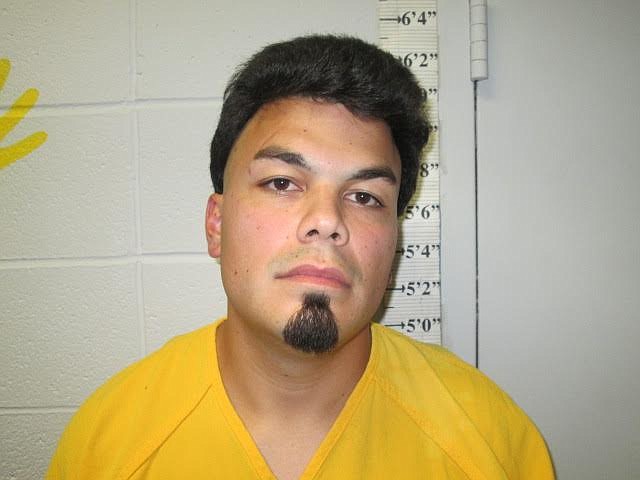 (Courtesy of BCSO) Peter Wilson, 28, was arrested last month on charges of aggravated assault and rape.
by
VICTOR CORRAL MARTINEZ
Staff Writer
|
October 7, 2021 1:00 AM
BONNERS FERRY — Peter Wilson, 28, was arrested last month on charges of aggravated assault and rape.
Wilson was charged in 2019 with the attempted kidnapping of a minor at the Hoopfest basketball tournament in Spokane. The case is ongoing.
The recent charges stem from a September report of a male holding a newborn child and a shotgun and making threats.
According to court records, Bonners Ferry Assistant Police Chief Marty Ryan said when police arrived at the home, Wilson was seen standing in the front yard, appearing agitated and upset by the police presence.
Police said they attempted to talk with Wilson and calm him down while other officers spoke to the alleged victim, her mother and Wilson's mother. The victim had given birth to the child a few days before the incident at Bonner General Health.
According to court records, Ryan said the victim did not know who the baby's father was but told Trujillo that Wilson believes the child to be his.
Due to the Spokane charges, Ryan said Wilson isn't allowed to leave Washington state or own a firearm. However, Wilson was granted a two-day trip permit to Bonner County to witness the birth of his child by his mental health court officer, court records indicate.
In speaking with the victim, Ryan said she told officers that Wilson was adamant about leaving the hospital with her and her child. Instead, they returned to the victim's family home and asked the victim to purchase a shotgun.
Ryan spoke to the victim, who told police she felt Wilson might kill someone because of how he was acting.
The victim told police that Wilson had shown up at the hospital and began acting aggressively, prompting law enforcement to respond to escort him from the facility. However, Ryan said the woman advised he was given the benefit of the doubt as being a manic and overly-excited father.
Ryan said he was told by the woman that Wilson was not her child's father, but she was pressured into listing him as the father. Wilson was later removed from the birth certificate, according to court records.
According to court records, the woman claimed she was forced to buy weapons for Wilson, forced to drive him around town, denying "her access to sleep, food and even proper hydration."
She also testified that Wilson forced her to practice shooting, but he did not seem to care that she was suffering from cramps and postpartum challenges.
Ryan said the woman claimed she was assaulted at a local hotel after Wilson requested sex, saying she was responsible for her man. She told police she reminded him that doctors had advised against any sexual activity for at least a month.
"This lack of freedom and out of control suffering did not end till the suspect forced it to end by becoming so violent and dangerous it resulted in another (her mother) calling 911," Ryan said.
---