Susan Weed is running for BCSD No. 101 Trustee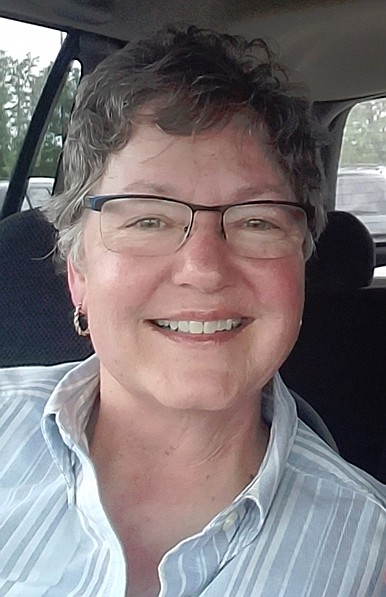 (Courtesy photo) Susan Weed is running for reelection for Boundary County School District #101 Trustee
|
October 7, 2021 1:00 AM
Susan Weed is running for the Boundary County School District No. 101 Trustee position for Zone 2 Moyie Springs. Weed has been a school board member for the past four years.
Weed grew up in Eastern Washington in a diverse farming community of the Yakima Valley, a similar setting to Boundary County. After high school, earning a business degree at The University of Puget Sound in Tacoma, Wash. She obtain a certified public accountant license while working for the Boeing Company as an internal auditor, and worked as a manager of accounting and financial planning for the Boeing Defense Company.
According to Weed, education is part of her DNA with two grandparents being a teacher and principal. She had the opportunity to be an educator by teaching in the community college environment for several years.
Weed has also been involved with the educational upbringing of her children and volunteered in all aspects of their education. Today, her son is a teacher and administrator in the Spokane School District.
Weed said she sees the two main roles of a trustee as being oversight of children and taxes with daily operations of the school district entrusted to the superintendent.
"Being a voice in selecting Superintendent Jan Bayer was just one of my critical roles," Weed said.
Weed served as the board representative on the budget committee, making sure the school district works hard to have a clear monthly financial report, "a vision and practice" of managing yearly expenses to yearly revenue and stabilizing the unappropriated or reserve balances.
Weed said the greatest challenge is keeping kids and staff healthy and in school, making sure students achieve high-quality education for students, so they can compete in the competitive job market.
"Recruiting and retaining high quality administrators, teachers and staff; and keeping our aging facilities in an up-to-date condition that is best for our kids' educational environment," Weed said.
Weed moved to Boundary County 12 years ago with her husband Dennis after retiring from Boeing. Dennis is the director of economic development for the county.
"It has been a priority for us to intentionally have a positive impact wherever we live," Weed said. "What better investment can I make than to invest my time, energy, and experience in the students who will soon be my neighbors and some of the employees here in Boundary County?"
---