Idaho Songs Project comes to Bonners Ferry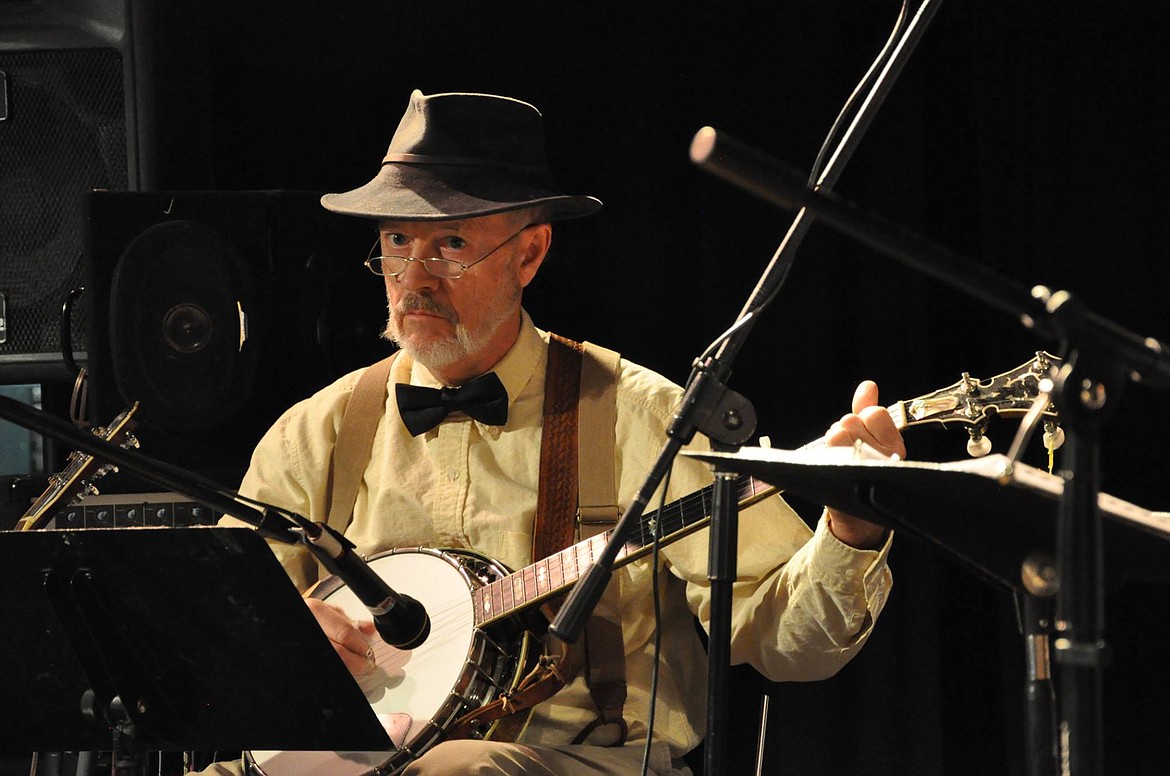 Gary Eller (Photo courtesy of Facebook)
by
ROSE SHABABY
Staff Writer
|
September 9, 2021 1:00 AM
Born and raised in West Virginia, Gary Eller has a deep love for the historical stories and songs that originated from his home state.
He recognized that they were more than entertainment; they were oral histories that captured the attitudes and perceptions of the time, the "view of history from the average person."
When he moved to southern Idaho in 2004, he started searching out similar stories and songs native to the area.
He didn't find much at first but he was certain they were out there.

Eller knew that a number of Idaho's early settlers "came from the neck of the woods I'm from [...] and didn't stop writing songs because they came here." He "figured they just got lost somehow."
His assumption turned out to be correct and the Idaho Songs Project was born.
Eller collects, interprets and preserves pre-1923 (before radio came to Idaho) songs, poems and stories. A lifelong banjo and guitar player, he records and produces combination CDs and interpretive booklets for each project, often setting the poetry he finds to music. The Idaho Songs Project now includes over 200 songs.
He has traveled through Idaho, collecting songs, poems and stories from libraries and museums, as well as from people who bring them to him. He looks for pieces that are specific to "the culture of early Idaho."
With a doctoral degree in chemistry, Eller is no stranger to research — and it's a skill that has served him well throughout the Idaho Songs Project. He enjoys the "thrill of the hunt" and has been in "every library and museum in the state of Idaho."
Now, Eller is coming to North Idaho for his 20th and final project. In conjunction with the Boundary County Historical Society and Museum and through a grant from the Idaho Humanities Council, he will be holding workshops at the Boundary County Museum on Sept. 15 and 18, as well as a performance and "jam session" on Friday, Sept. 17.
Each project has a varying theme, from regional to topical, and this one is no different. His focus will be "Stock Handlers of Northern Idaho." Basically, "anything that qualifies as livestock" including horses, cows, goats, sheep and even camels, which were used in the mining boom days, albeit not with particular success.
There will be two workshops on Wednesday, Sept. 15. The first from 10 a.m. to noon will focus on oral history and capturing the memories and perspectives of people in their own words. The second from 6-7:30 p.m. will give attendees a chance to bring their finished or unfinished stories, poems and songs to the workshop and learn how to create songs.
Attendees will have the chance to share their completed works with Eller at the final workshop, Saturday, Sept. 18.
Eller encourages everyone to look through their family papers, bring whatever they can find to the workshops and help preserve the history of Idaho. "I can almost guarantee you, in your county, there is a chest or a box with family papers in it that go back over a hundred years that will have some poems at least, and probably some songs from the times," he said. "But I can't find them if people don't bring them to me."
Even if you don't participate in the workshops, you can experience the history of Idaho through music at Eller's Friday, Sept. 17 performance, which starts at 7 p.m.
You can learn more about the Idaho Songs Project at www.bonafidaho.com. If you have any questions about the workshops and performance, you can contact the museum at doyouremember@meadowcrk.com or 208-267-7720.
---