Alberta man racks up drug charges at Port of Entry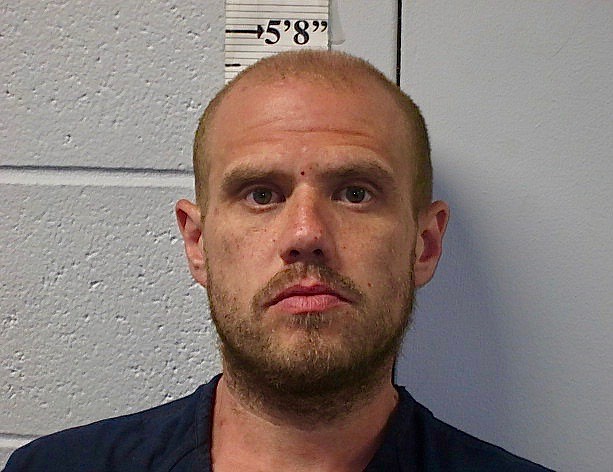 Cornish.
(Courtesy Photo BCSO)
by
EMILY BONSANT
Staff Writer
|
August 4, 2022 1:00 AM
EASTPORT — An Alberta man is facing charges after he was allegedly caught at the Eastport port of entry with LSD, marijuana and ketamine earlier this month.
Christopher R.W. Cornish, 36 was crossing the border into Idaho on July 17 when a marijuana vape cartridge was found during a search of his motorhome, according to U.S. Customs Agent Josh Pope.
Cornish and another individual were detained by the U.S. customs agents. They requested Boundary County Sheriff's Office Deputy Mike Valenzuela and his K-9 to complete a search of the vehicle.
According to court records, upon searching the motorhome a backpack was found containing 500 loaded marijuana vape cartridges, blotter paper that later tested positive for LSD, marijuana dabs, small baggies containing crystal-like substance and a plastic bag containing an unknown brown powder. Also found in the motorhome was approximately half a pound of marijuana.
In an affidavit, Valenzuela said he read Cornish his Miranda rights. Cornish allegedly told law enforcement that the crystal substance was ketamine and the brown powder was tryptamine, which he made himself.
The affidavit also said Cornish stated the blotter paper was LSD or acid and there were 600 tabs of the substance. He added that he was going to sell the ketamine at the Shambala Music Festival, an annual electronic music festival in British Columbia, Canada.
Custom agents tested the substances and the crystal powder presumptuously tested positive for ketamine and the vape cartridges came back positive for marijuana.
Cornish was arrested for three counts of possession of a controlled substance with the intent to manufacture or deliver, all felonies. He made bond and was released from jail on July 19.
Cornish did not appear for his preliminary hearing July 29 before Magistrate Judge Justin Julian.
County Prosecutor Andrakay Pluid said that she was informed that Cornish has returned to Canada. She added that he would need to receive special permission to re-enter the U.S., but that he could have attended the hearing remotely.
Cornish was also denied representation of a public defender during his initial appearance with Judge Debra Heise due to making $8,000 a month.
Judge Julian said he saw no reason that Cornish was not present at time of the hearing, bond has been fortified and a bench warrant for $100,000 has been issued.
It is not known if Cornish intended to cross the border.
Recent Headlines
---