Where are our Creston neighbors?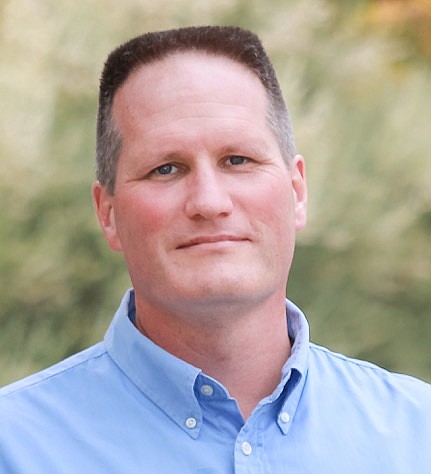 by
EMILY BONSANT
Hagadone News Network
|
August 11, 2022 1:00 AM
BONNERS FERRY — In efforts to encourage Canadian commerce from Creston, British Columbia, to return to pre-pandemic level the Boundary County Economic Development Council is advocating for the Porthill port of entry to return to pre-COVID-19 hours.
Historically, Bonners Ferry and Boundary County have had a lot of Canadian visitors, especially from Creston. Due to being just across the border, Canadians would often visit Bonners Ferry for shopping, a bite to eat and entertainment.
Now post-pandemic, regular visitors from the Canadian province have not returned to previous numbers.
At the Eastport port of entry in June 2019, 10,482 personal vehicles with 23,512 passengers crossed the border, according to Boundary County EDC officials In June 2022 6,377 personal vehicles with 13,679 passengers crossed the border.
Those crossing at Eastport are typically from the Alberta providence.
Porthill, which is primarily British Columbian travelers, saw 11,341 personal vehicles and 20,042 passengers in 2019. That compares to 3,681 personal vehicles and 5,972 passengers in June 2022.
Currently, the Porthill crossing is open from 7 a.m. to 5 p.m. Prior to the pandemic it was open until 11 p.m., meanwhile, the Eastport crossing is back to its pre-pandemic hours.
With the Pothill crossing closed promptly at 5 p.m., it does not allow regular shoppers from Creston to stay in Bonners Ferry for dinner. EDC officials said they believe this has affected local retail businesses.
David Sims, EDC director, told the Bonners Ferry Herald that it is hard to quantify incoming revenue from Canadians, since it is more common to use card transactions over cash, but said many business owners have told him they have not seen their regular Canadian customers for some time.
Kendall Cady with Under the Sun, said that they served more Canadian visitors this summer than in the past few years. While they have seen a few from the Creston area, most of that influx comes from the Calgary, Alberta, area.
"They keep us hoppin'," she said as she rushed between taking orders at the coffee stand and helping shoppers.
John O'Connor of Bonner Books also said that he's seen more Canadian visitors this year compared to during the pandemic, but added the numbers aren't what they once were. He added anecdotally that he's interacted with more overnight visitors from Alberta. Bonner Books has had many regular customers from Creston over the years, but has also had return shoppers from the Calgary area.
Upon inspecting the list of visitors to the Boundary County Museum, the last two weeks of July the majority of Canadian guests were from Alberta. Notably, there were also visitors from Saskatchewan, which outnumbered those from British Columbia and Montreal.
Sims has contacted the border station inquiring about the hours, but it is not an issue that can be resolved on the location level, he said. Governor Brad Little, U.S. Sen. Jim Risch and U.S. Rep. Russ Fulcher have all been contacted regarding the border crossing issue.
"They have all been responsive," Sims added.
Recent Headlines
---