2022 Badger Blue and White Scrimmage and Lift-a-Thon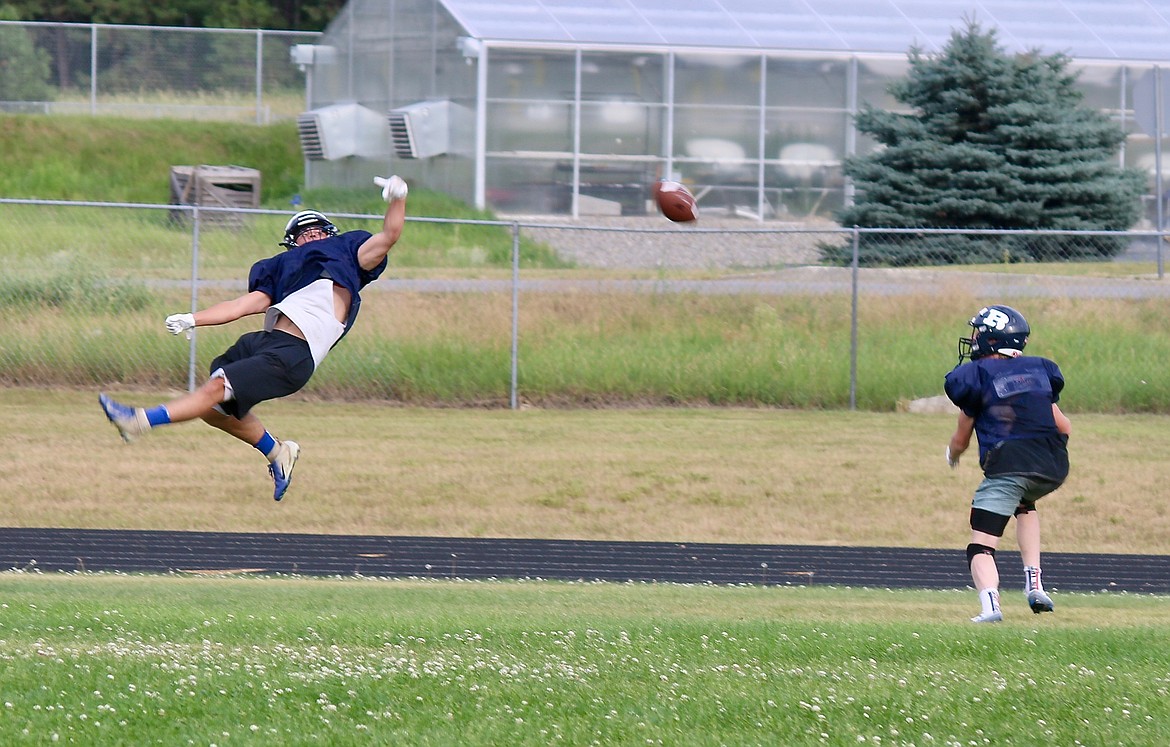 Badger football players practice receiving at the first week of practice.
(Photo by: EMILY BONSANT)
|
August 16, 2022 11:00 AM
BONNERS FERRY — This year's 2022 Badger football will be hosting its Blue and White Scrimmage and Lift-a-Thon Friday, Aug. 19.
All players have sponsor sheets and everyone is welcome to the scrimmage. You can contact any Badger football player for lift-a-thon information.
Sponsors may pledge either a fixed amount or a pledge per pound lifted. There will be three lifts: bench, squat and power clean. The lift-a-thon times will be the following: freshmen, 2 p.m.; sophomores/juniors, 2:45 p.m.; and seniors, 3:30 p.m.
There will be a potluck before the scrimmage. Coaching staff will provide hot dogs, hamburgers, buns, chips and drinks. Freshmen and sophomore players should bring desserts and junior and senior players should bring side dishes.
Players will eat at 5 p.m., families and fans at 6 p.m. and the Blue and White Scrimmage will begin at 7 p.m.
Recent Headlines
---