The Gathering Place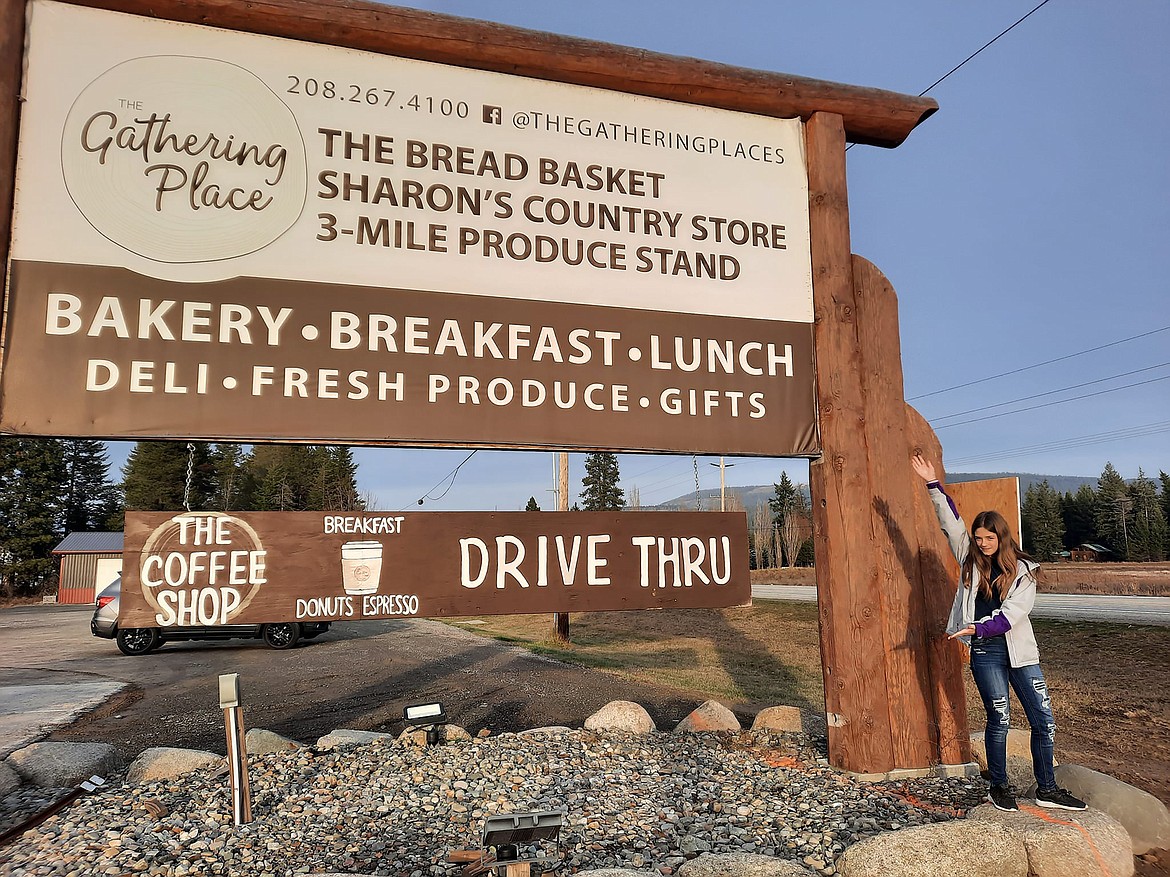 A family feel, combined with great food and service, make it easy to see why The Gathering Place garnered a number of honors in Best of Boundary County voting.
(Courtesy photo)
|
August 25, 2022 1:00 AM
The Gathering Place is the one-stop-shop you can buy baked goods, fresh produce and great food. Over the years, the business has grown fast to accommodate the demand, and to many, the name says it all, The Gathering Place.
"We started in our basement out of our house out on Pleasant Valley for family and friends," Norv Skrivseth, owner of The Gathering Place, said.
That family feel, combined with great food and service, make it easy to see why The Gathering Place garnered a number of honors in Best of Boundary County voting.
The Gathering Place won first place in the Best Bakery, Best Doughnut and Best Quick Bite-To-Eat categories; and second place in the Best Family Spot category.
"Oh my gosh," wrote Nellie B. in a review on social media. "Wow, what an amazing bakery. Headed to Canada, saw bakery and went in. We loaded up for the trip, hard to 'say when,' so many delicious offerings."
Dana K. agreed.
"Literally has everything from soup to nuts. It also has things you can't find anywhere else, local honey, homemade soaps and lotions, artisan furniture, fresh produce and next door is the bakery with homemade breads," she wrote. "I bought my rocket bag chair, double glider bench, woven baskets and of course my grocery goods. It has a huge selection of spices and prices that are affordable!"
The business moved to its current location in 2008, with Daryl and Dorothy Chupp starting the bakery, which Skrivseth eventually bought the bakery. The expansion was a result of the demand from the community.
"It just grew over the years and we're just trying to keep up with the demand," Skrivseth said.
The location, vibe and experience are why people return to the Bread Basket at The Gathering Place. But, it's much more than just the products offered but also reminds people of their childhood.
"I think our products are good but I think people are experiencing something here like it was when they were a kid," Skrivseth said.
The motivation for Skrivseth is to meet the demand of the community but, most importantly, really enjoy the business they're in, and it goes beyond just making a profit.
Skrivseth places the credit with the community for making The Gathering Place special.
"People like each other, and when there's people, there are more people," Skrivseth said. There are al ways plans to expand or new ideas to pursue and share with the community, but to Skrivseth, "They'll come when they come."
The Gathering Place has over 35 employees, and besides offering delicious food, excellent customer service is essential to Skrivseth, who prides himself on happy employees.
Skrivseth quickly points out the healthy options available; there are loaded chicken salads, chef salads, various breakfast options and daily specials.
There is a variety of options available so whether you feel like a hearty breakfast or a healthy one — or both in the same meal — it's available.
Recent Headlines
---