New Chief at South Boundary Fire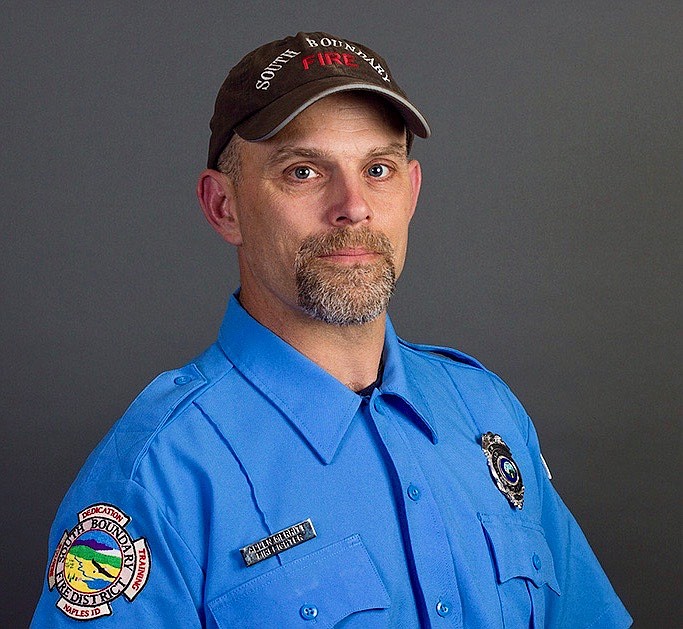 SBFPD Chief Allen Merritt.
(Courtesy Photo)
NAPLES — There is a new Chief at South Boundary Fire Protection District.
Allen Merritt is the new fire chief at SBFPD after taking over the position from Tony Rohrwasser last month.
"It is an amazing opportunity for me to take over this role," Merritt said.
He added he wants to build upon the work Rohrwasser began.
Merritt has lived in North Idaho for 16 years and in Naples for eight years. Merritt who began volunteering with the department shortly after moving to the community, has continued his fire education and training over the past seven years. He was selected to hold the captain position, SBFPD officials wrote in a press release.
Merritt's father served as fire chief in Oso, Wash., for 20 years, and the new chief said following in those footsteps has been a lifelong goal, officials wrote.
Merritt told the Herald becoming fire chief had been part of his retirement plan.
"I feel privileged to receive this opportunity. Other great people applied for this position and I will do my best to keep SBRPD going," he said.
During his tenure with SBFPD, Merritt has built a rapport with the community and fellow volunteers, offering mentorship and guidance while displaying excellent leadership qualities, fire district officials said.
In the near future, SBFPD will hold an open house so the community can join the fire district in wishing Merritt success, officials wrote.
SBFPD will also host the Holiday Festival on Dec. 10 in conjunction with the Craft Fair at Naples Elementary.
Recent Headlines
---