Charter school gauging community interest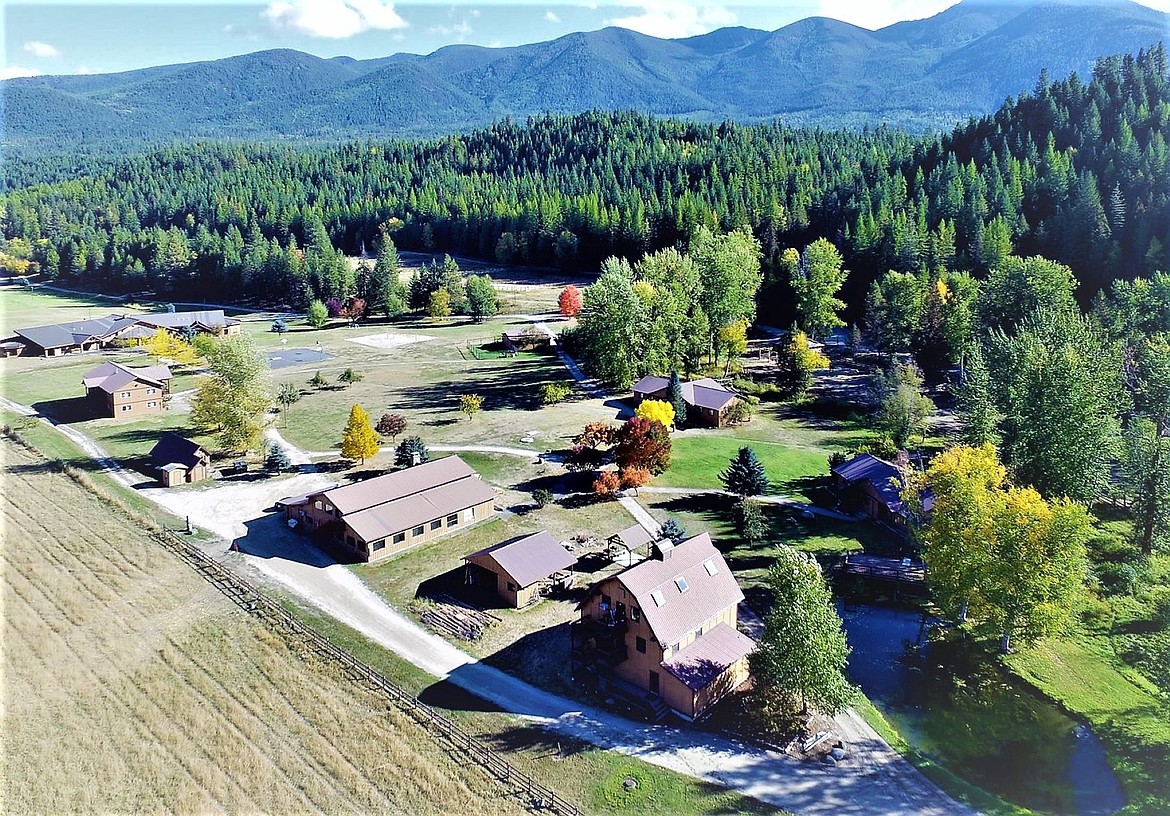 The former Boulder Creek Academy is in the process of becoming a Charter school.
(Courtesy Photo)
by
EMILY BONSANT
Staff Writer
|
December 15, 2022 1:00 AM
Story has been updated to reflect that NICA is not at this time a Hillsdale Charter School affiliate.
BONNERS FERRY — North Idaho Classical Academy is gauging community interest in a new charter school to serve both Bonner and Boundary counties.
North Idaho Classica Academy is in the process of applying to become a Hillsdale K-12 affiliate charter school.
The school would be located at the site of the Boulder Creek Academy, a children's residential care/treatment facility closed in August after 29 years. The Ware family purchased the 119-acre property and is planning to open a charter school to serve both counties.
Seth Kinkade, an educator helping establish the school and the point of contact for inquiries, said the Ware family desired to use the former academy as a way to provide for the community.
In order to see if there was a community interest in a charter school, organizers conducted a survey through local churches, grocery stores and a community gym.
Kinkade said organizers were surprised that 94% of survey takers said they were very interested in having another education option and that included many homeschooled families.
In the first week of announcing the school, 100 people indicated their intent to enroll. Kinkade said this was almost solely out of Bonners Ferry, but that NIHCS wants to provide education to students in Ponderay and Sandpoint as well.
Kinkade said transportation is provided by NIHCS up to 50 minutes of travel, but that does not mean students that live farther away cannot apply.
NICA will use the Hillsdale curriculum, which is based on the classical learning model. Kinkade said the Ware family selected this model because it is purpose-driven and is developed to improve overall academic rigor.
Kinade said the curriculum was chosen not just because it goes back to the basics, but has done very well and out-performed nearly every model in the county.
Not everyone wants to send their kids to college, or trade schools, but everyone should want their kids to become great human beings and that's the focus of the curriculum, he said.
"We want to instruct you to be a great human being, how to learn, think and conduct yourself with good moral character," he said. "It is going back to the concept of how to think and how to learn, so you can do whatever you want to do in life."
With a different mission than most curriculum there is also a focus on phonics and strong emphasis on pronunciation and use of Singapore math, which is more visual, he said.
The curriculum is developed to help students understand basic subjects deeply and go on and learn quickly on the things they want to dive deeply into, he said.
In order for the school to open, NICA will have to petition the state of Idaho. The school is asking any families that want to enroll to sign letters of intent.
"Letter of intent to enroll helps us convince the state of Idaho there is a strong demand in this community for this kind of school," he said. "Ideally would be great to have enough intents to enroll to be a full enrollment."
The school will be part of the American classical schools of Idaho, which launches its first school in 2018 in Fruitland, with Treasure Valley Classical Academy. Currently, they have 540 students and a 250 on the waitlist.
Due to having similar demographics as Fruitland, Kinkade said school organizers expect to see something similar.
The school will open as a K-6 with an extra grade added each year until the 12th grade is added. As the school grows, athletics and other activities will be added as well.
Since charter schools can't legally levy taxes they are funded by the state, Kinkade said. The cost per student has to be less than in public schools so as to not raise the overall tax burden.
He said the funding partners for the school include the Ware family and other generous benefactors, which is the typical funding option for charter schools.
At this time the school has to find a school leader, which is similar to a superintendent and school principal combined role. The individual would run and promote the school, recruit teachers and teach. At this time, NICA have received several local job applications for administrative, staff and teaching positions even before posting any openings, Kinkade told the Herald.
NICA will look for well-educated and competent staff and will hire within the community if possible, he said. NICA has an absolute demand for competent educators and wants the best of the best.
Charter schools are going across Idaho. This year the Idaho State Public Charter School Commission has approved Kootenai Classical Academy to open K-8 in fall 2023.
North Idaho Classical Academy has an open house on Saturday, Dec. 17, at 378 Emerson Lane (formerly Boulder Creek Academy.) The day's events include:
• Noon to 2:30 p.m. Family sleigh rides, snacks and warm conversation.
• 2:30-3:15 p.m. Children's musical performance.
• 3:15-4 p.m. Intro to Hillsdale classical education model and the new North Idaho tuition-free K-12 charter school.
For more information, visit https://www.northidahohc.org/. To learn more about Hillsdale Charter School affiliates, visit https://k12.hillsdale.edu/Schools/Affiliate-Classical-Schools/.
Recent Headlines
---