Cathy Pease-Briggs, 64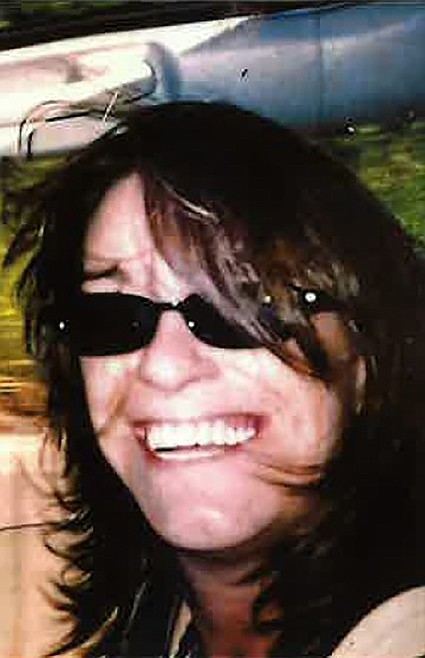 |
February 24, 2022 1:00 AM
Cathy Pease-Briggs, 64, passed away suddenly Feb. 15, 2022, in Bonners Ferry, Idaho, from natural causes.
The second of five children, Cathy was born April 11, 1957, to Lonny and Jo Chapel. Cathy was raised in Troy, Mont., and graduated Troy High School in 1975. Cathy gave birth to her only son a year later, married a year after that and gave birth to two daughters over the next four years. In 1986, Cathy and her family moved to Bonners Ferry, where she has lived ever since. In 2007, Cathy married Dan Briggs and remained married until her death.
Over her time in Bonners Ferry, Cathy spent many years working at the Lindsey-Helmer Hardware Store. She also worked at the Rocky Mountain Academy kitchen before joining the Boundary County School District kitchen team. Cathy also spent time as a caretaker in home health care.
Cathy had an infectious personality and impacted everyone that she met. If you came across her at any one of her jobs, you would inevitably find a dynamic woman who was in control of the situation, taking care of any task at hand and ready to put you to work if she found you standing around with nothing to do.
Cathy found immense joy in her children, grandchildren and great-grandchildren. She also enjoyed playing softball for many years. The one memory that her children all have of Cathy is her ability to whistle so loud that she could be heard nearly a mile away. When her children were outside playing and heard the whistle, there were no questions asked; they just stopped what they were doing and got home as quickly as possible. We'll all miss that whistle …
Cathy is survived by her husband, Dan Briggs; son Christian (Leslie) Pease; daughter Ambrossia (Chris) Leach; daughter Autumn (Erik) Pease; and her grandchildren, Carmen, Gabrielle, Hannah, Caleb, Catie, Dillon, Meghan, Aleigha, Thomas, John, Korey and Emma Jo; and her great-grandchildren, Azalea, Matthew, Lenora, Nikolai and Jasper. She also had many nieces and nephews that she loved a bunch. She also is survived by her brother, Larry (Terri) Chapel; sister Loni Chapel and sister Lola (Jeff) Penniman. Cathy was preceded in death by her father, Lonny Chapel; mother Jo Chapel and brother Dave Chapel.
There will be a funeral service on Saturday, Feb. 26, 2022, at the Baptist Church in Troy, Mont. The service will be at 1 p.m. (Mountain Time) and there will be a potluck reception to follow.
To leave a message or memory for the family, please go to www.bonnersferryfuneralhome.com. Bonners Ferry Funeral Home is caring for the family.
Recent Headlines
---