Going fine free proves popular at library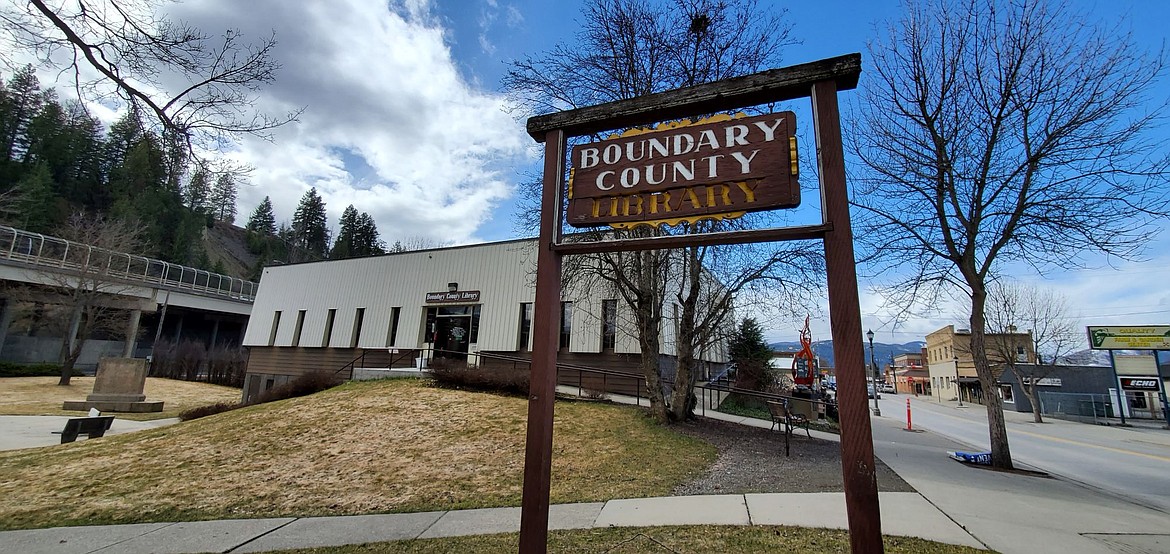 The board closed the library's doors in April after former director Craig Anderson retired. The library released a statement that its doors would be closed temporarily to address concerns over clutter, safety and cybersecurity concerns. An effort to recall the library board was made, but was suspended in August.
Bonners Ferry Herald file photo
by
EMILY BONSANT
Staff Writer
|
February 24, 2022 1:00 AM
BONNERS FERRY — Going fine free is working at the Boundary County Library.
At the Feb. 17 board meeting, Boundary County Library Director Kimber Glidden told trustees that going fine free has been very popular.
"We've gotten material back, some of which was very, very overdue, like almost a year overdue. So it's working, which I think is really fantastic," Glidden said.
She also said the library will be putting on a book sale in April.
Jerry Higgs, a resident of Boundary County and former planning and zoning commissioner for the city of Hayden, spoke in public comment suggesting the addition of a building and grounds committee.
"The purpose of establishing short-, medium- and long-term goals for the committee. The key part of what this committee would do and being advisory to the board," Higgs said.
He said he'd wait until his suggestion was put on the agenda for the March meeting and would be prepared at that time to discuss specific recommendations.
Higgs also informed the board of grants that the library qualified for and should start applying to.
"I don't know whether the county commissioners ever advised you that there were funds available under the ARPA funds that were designated by the law for a special purpose district, which is what you are just like the Boundary Ambulance Services," he said.
Recent Headlines
---