New Library Director Kimber Glidden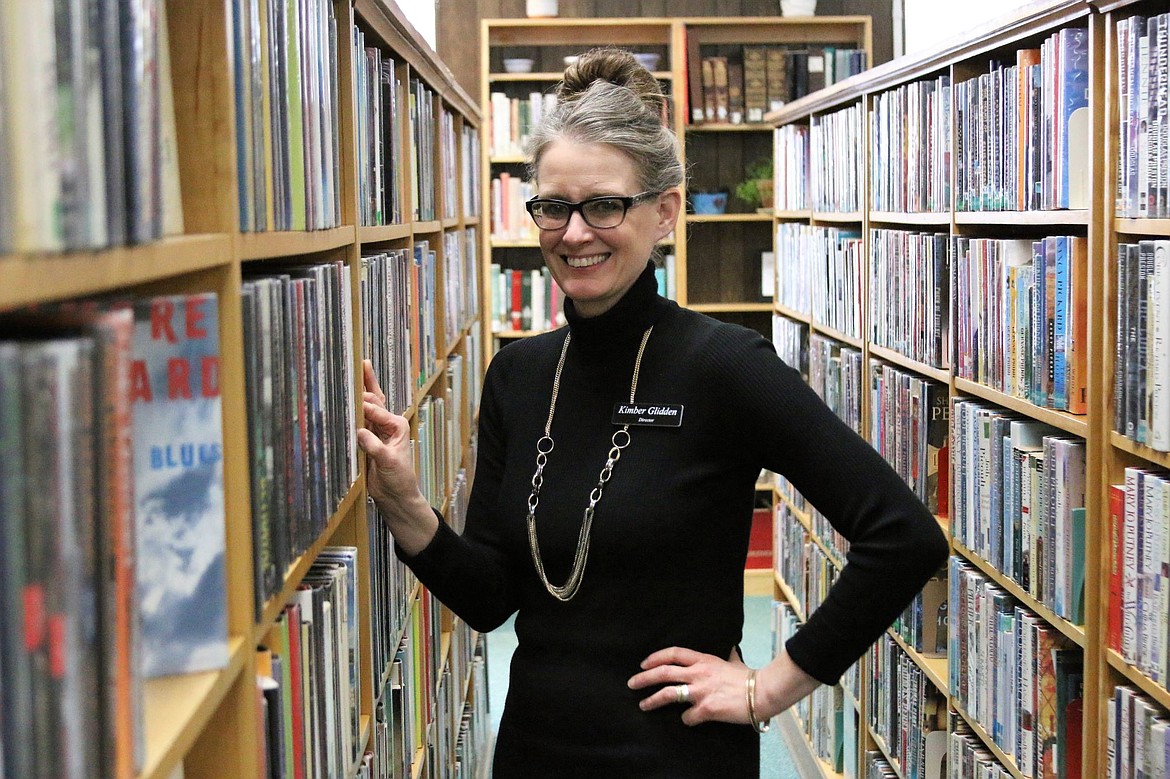 Kimber Glidden is the new director at the Boundary County Library.
(Photo by: EMILY BONSANT)
by
EMILY BONSANT
Hagadone News Network
|
January 13, 2022 1:00 AM
BONNERS FERRY — Boundary County Library has welcomed Kimber Glidden as its new director.
Glidden previously worked in finance and insurance, moving up to assistant branch manager at a credit union before being recruited by Key Bank as branch manager. She then oversaw two branch locations in Alaska.
Glidden said that she is an administrator, not a librarian which is getting more popular in library districts, but she does have experience working for libraries.
When her children were young, Glidden worked part-time as the evening librarian at the Soldotna Library in Alaska. When working in finance she also served as a library commissioner for the city of Kenia, Alaska.
Glidden and her family moved to Idaho. Her husband is originally from Coeur d'Alene and was tired of the cold, dark winters in Alaska. The family lived in Dover for a while before finding a place in Bonners Ferry.
Glidden worked at the Sandpoint library part time and moved into full time as the youth services coordinator and eventually interim director. She wanted something closer to home and when the position at Boundary County Library District opened up, she applied.
She started as the new director in December and said she is still learning the role and the BCL staff.
"I'm really just trying to get to know my staff and they're wonderful. They are truly a spectacular group of people," she said.
Glidden said the staff is what has kept the library open and that she is surprised every day by how amazing the staff is. The support from the library board has been exceptional, she said.
She said she'd worked with other boards before and had not experienced the kind of support that she has from the Boundary County Library Board before.
"This board is very dedicated to the success of the library and to building it back to being the center of the community," she said.
Since the library is at limited staff and due to the pandemic, no new programming will be brought into the library, Glidden said. The library will continue storytime on Wednesdays and chess club on Saturday at 10 a.m.
The Fab Lab is not yet reopened, but Glidden and staff are organizing and preparing to open it back up. In the spring and summer, she hopes to partner with the University of Idaho Extension Office and have their Think, Make, Create trailer available at the library.
"We're hoping to bring it to the library and set it up in the parking lot and have fun days. We don't have anything current on that as far as a timeframe, but that's something we're really hoping to partner with," Glidden said.
The library will continue with its schedule of being open Tuesday through Saturday. Glidden said they are working on providing library services to residents and keeping their doors open.
On the topic of last year's controversies at the library, Glidden said she is unable to comment at this time.
She said she understood the lack of information is frustrating to the community, but library officials are actively working through a resolution.
When she is not at the library, Glidden and her husband can be found working their one-acre property, which they call a nano farm. They have bees and poultry, and try to fill their parcel to the brim with produce.
Recent Headlines
---